Hello and welcome to The Old Summers Home. Today I want o talk a bit about family life. When you have a family, life can be chaotic and very busy! It can be hard to remember every appointment and social event coming up when you're constantly on the go. The solution? A Command Centre! Having one simple place with a calendar, clipboard and a space to jot down notes can help eliminate this problem.
Best of all this DIY Organizational Chalkboard Command Centre (what a mouthful) is so easy to make it that you can get a quick jumpstart on organizing ASAP!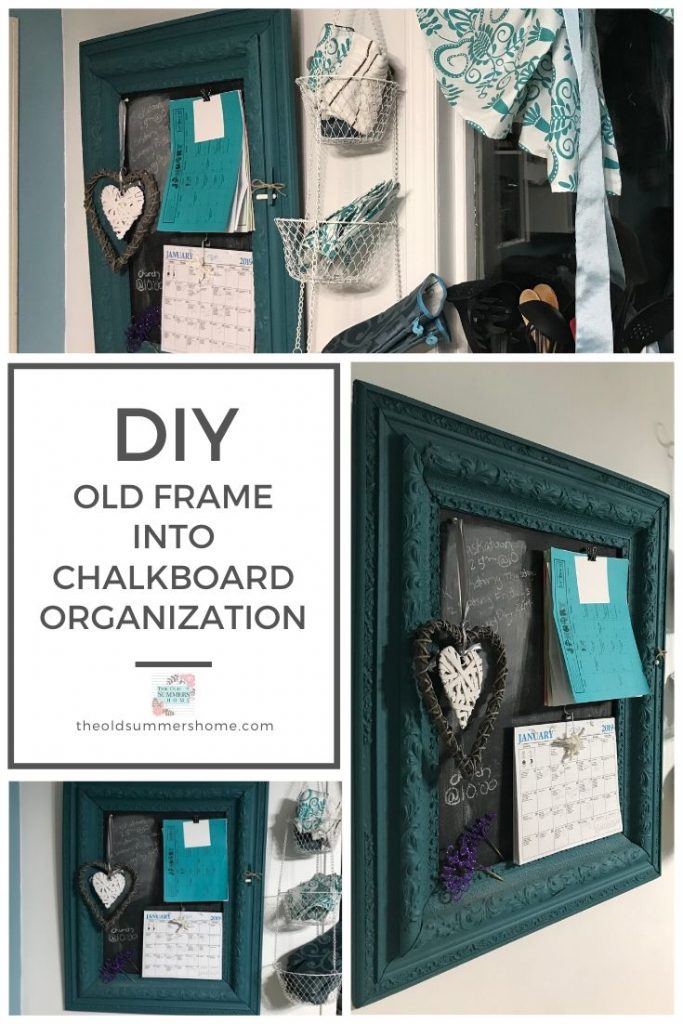 Command Centre Supplies
Large Picture Frame
Rust-Oleum Chalked spray paint (tidal pond)
Rust-Oleum Chalkboard Paint
Coroplast Plastic Board
Clothespin
Twine
Wire for hanging
Pushpins
Stapler
Staples
Umm oh my gosh, I just found this twine – clothespin combo! So many ideas springing into my head!
Additional Supplies if the Frame Needs Repairing
Air Stapler & staples
Air Compressor
Wood Glue
Places to look for old frames:
garage sales
value village
a friends basement
flea markets
Command Centre Tutorial
Today I'm going to show you how I took this old dirty frame and turned it into our very own Command Centre, a staple in our family's organization.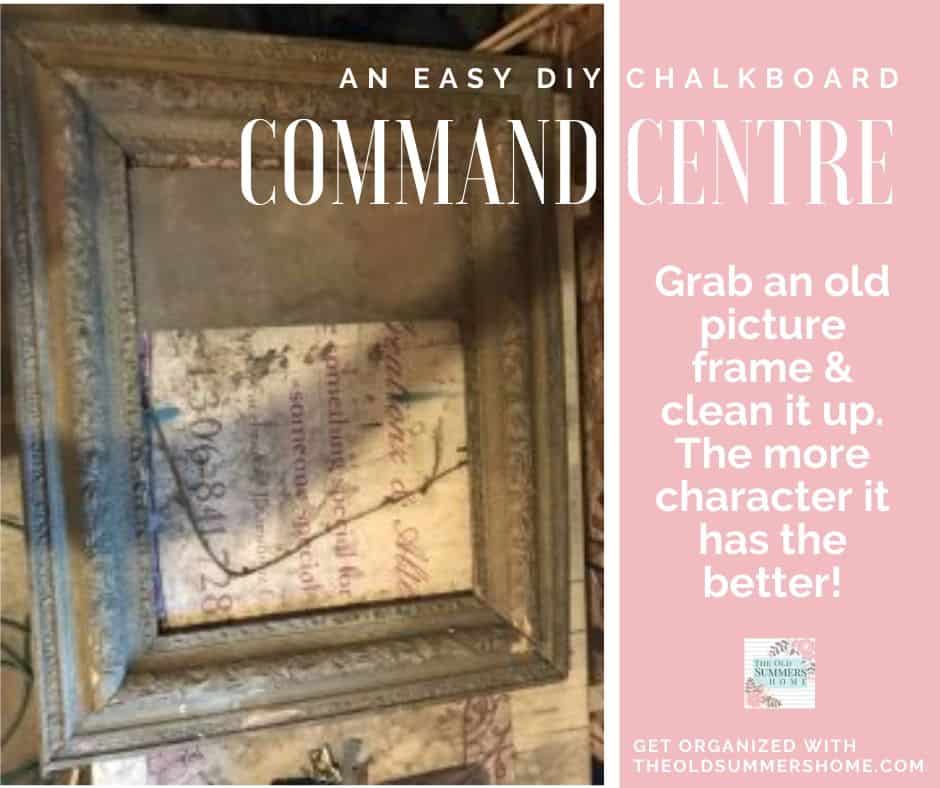 This is one of my favourite types of DIY projects. Restoring an old item left for trash and creating a beautiful new creation giving it a new purposeful life!
I found this extremely dirty, falling apart, frame in a friends' basement. He was more than happy to get rid of it, woohoo! I immediately knew this frame had so much potential, but what to use it for exactly I still was not sure. The possibilities really are endless with such a beautiful find!
Step 1- Cleaning my frame
The frame was damaged and coming apart so I started with gently cleaning it with a wire brush. Because it had sat on a dirt basement floor for years it was extremely dirty and a bit damaged from the soil. I used a bit of water to help with removing the excess buildup. Once it was clear of debris there were some pretty big noticeable gaps in the frame so I decided to take the frame apart.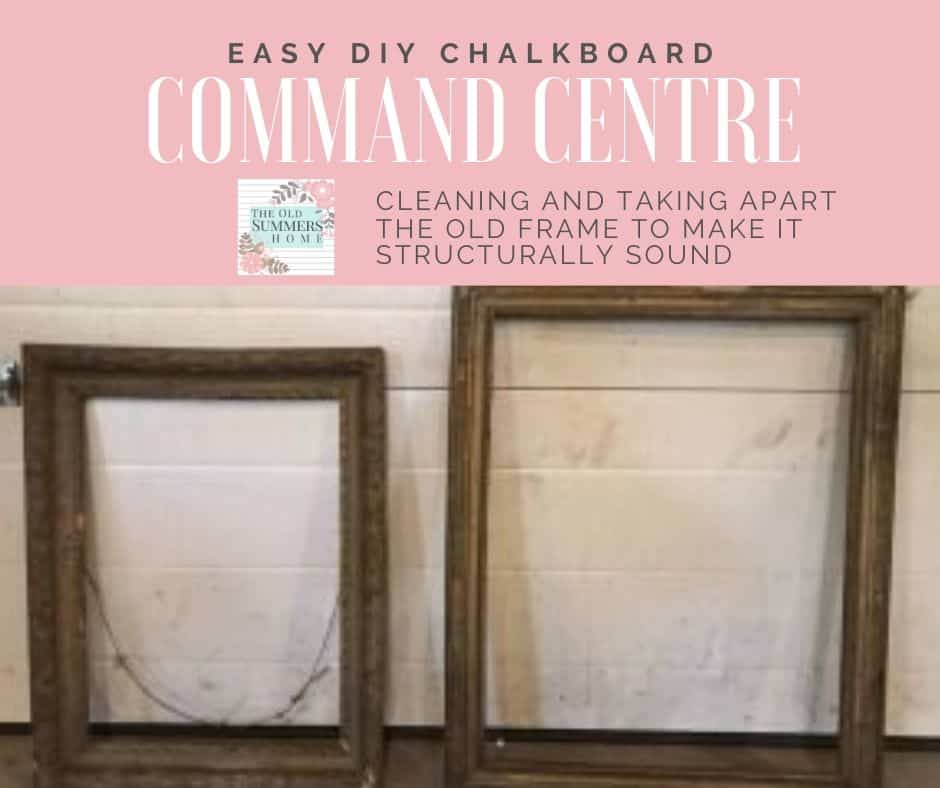 Step 2- Rebuilding my Command Centre Frame
At this point, I was still deciding what I would use it for. I wasn't completely set on putting it back together or whether I should use it for two separate projects. I decided I loved the extra detail and bulk of it as one piece. Because of the dirt basement, the details of the frame have become very brittle.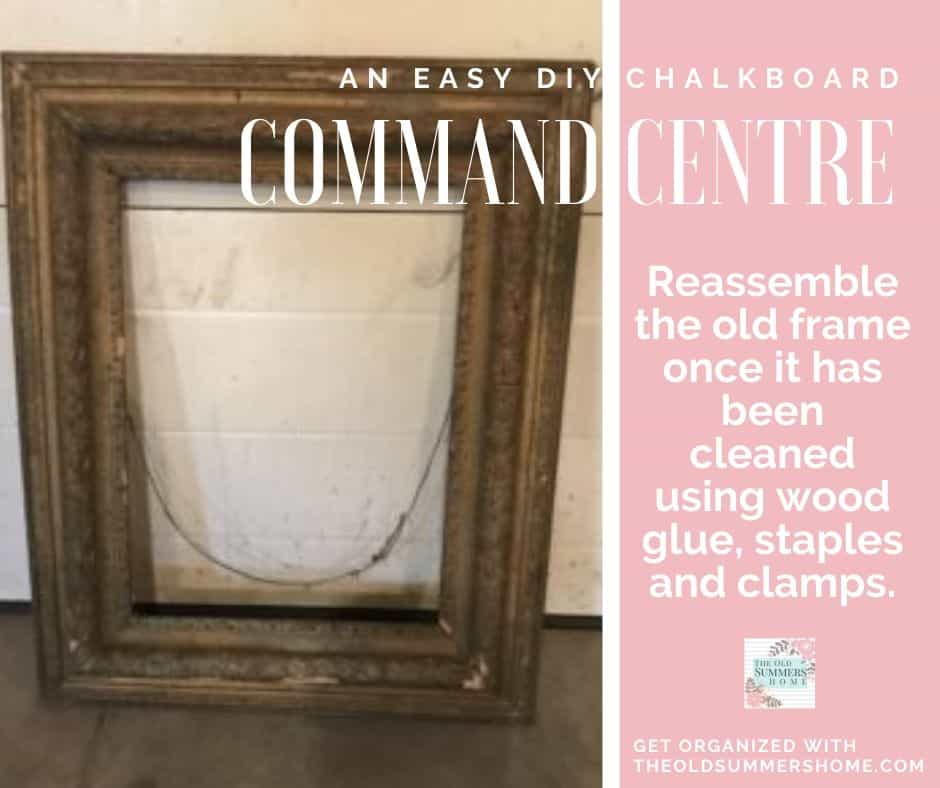 I cleaned it a bit more now that I could get into the nooks and crannies a bit more easily. Using wood glue and staples I carefully put the frame back together. Make sure to use clamps to hold the frame together until the glue sets.
Step 3- Painting my Command Centre
Now that I had decided it would be a Command Center for our newly freshened up Kitchen it was time to give it some paint. Our kitchen has many elements of teal and turquoise and I knew it would be perfect in a dark shade of turquoise contrasting against our one lone white kitchen wall.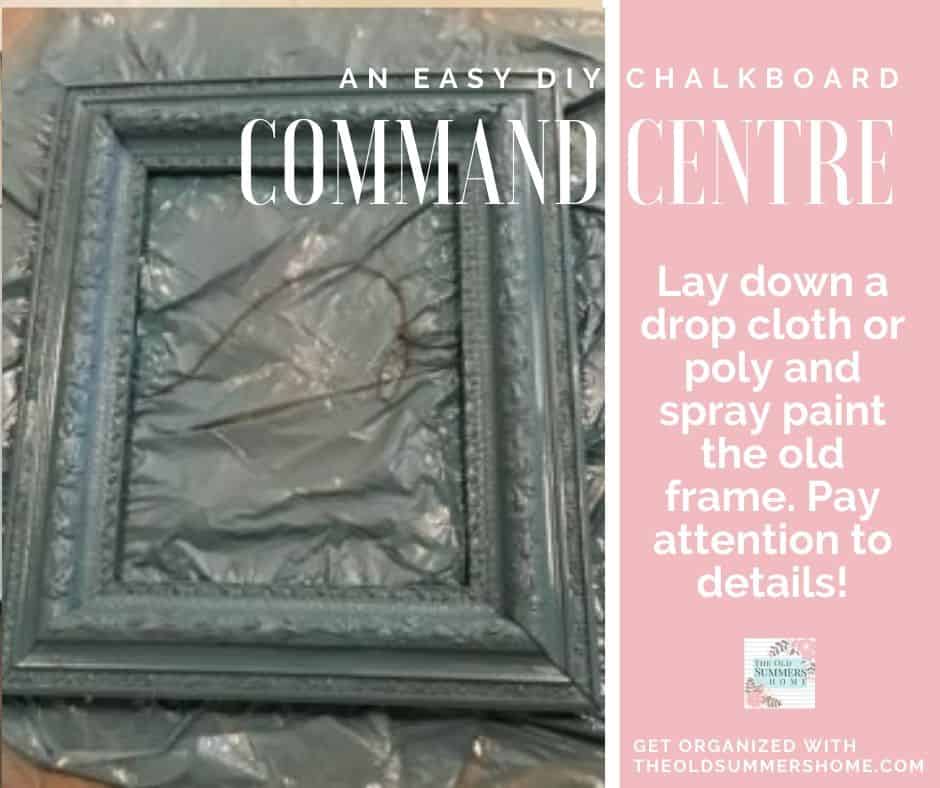 So after the wood glue was dry I gave it a couple of coats of Rust-Oleum chalked spray paint in Tidal Pond. Make sure to check it under good lighting when you have lots of details like this frame.
Here are some great tips for spray painting: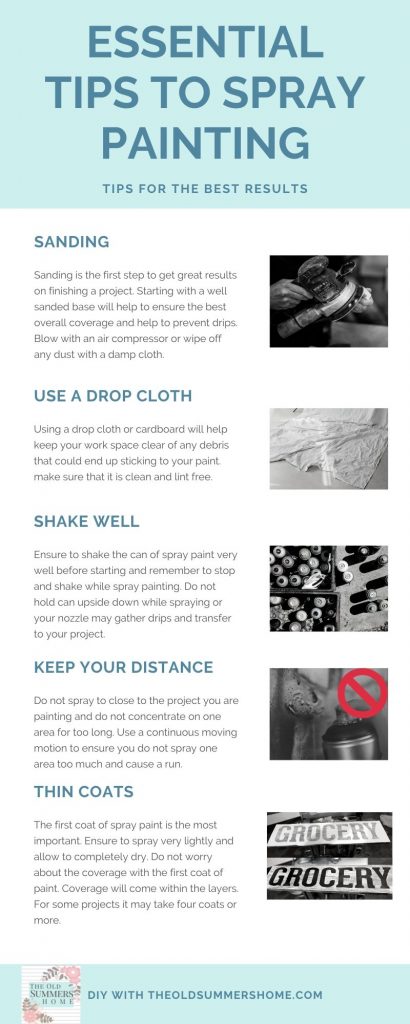 Step 4- Corrugated plastic for chalkboard insert
While I left the frame to dry, I cut out a piece of plastic corrugated cardboard (coroplast) to fit the frame. This lightweight material is perfect when restoring an old heavy vintage frame and not adding any unnecessary extra weight to it.
You can buy Coroplast sheets at your local hardware store. If you are planning on doing a few projects this is the most cost-effective way to purchase it!
Simply cut your desired length with an exact-o knife along your line, turn over and cut through the last layer. Now give it a couple of coats of chalkboard paint, I believe it took four coats to get a nice finish. Don't forget to season your chalkboard before first use! Simply follow the instructions on your can of paint for seasoning.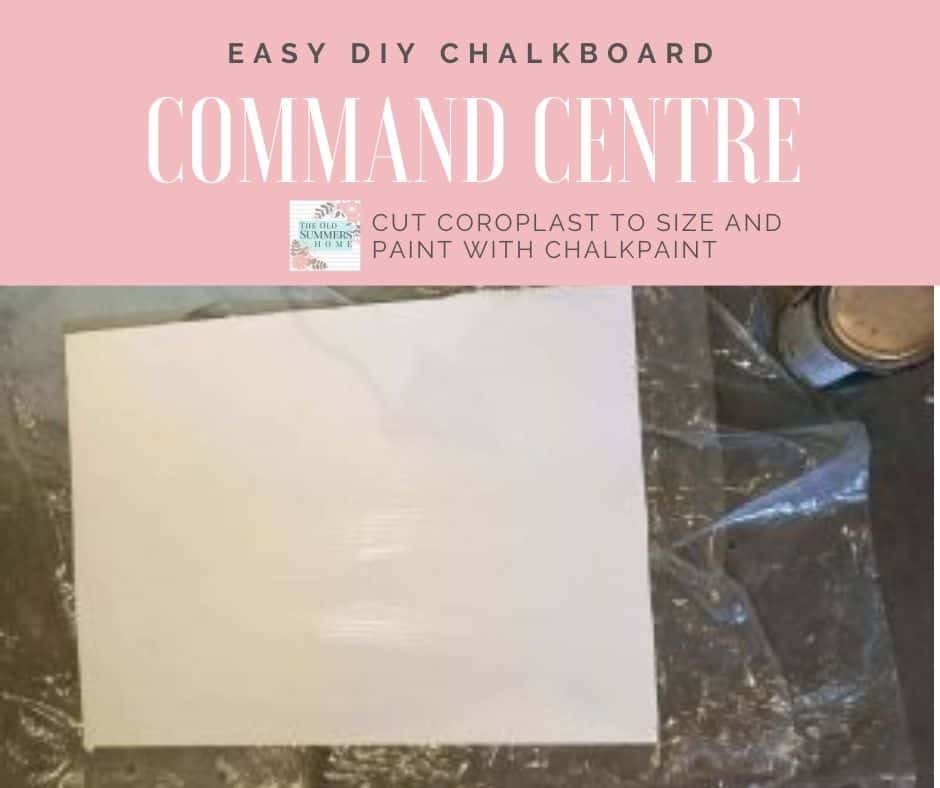 Step 4- Assemble your Command Centre
Once all the paint is good and dry it is time to put the corrugated plastic into the frame. Using the existing nails to hold it in place I simply bent them back over. You can also add stables or flat tacks to the back to keep it more secure and from pushing outwards during use.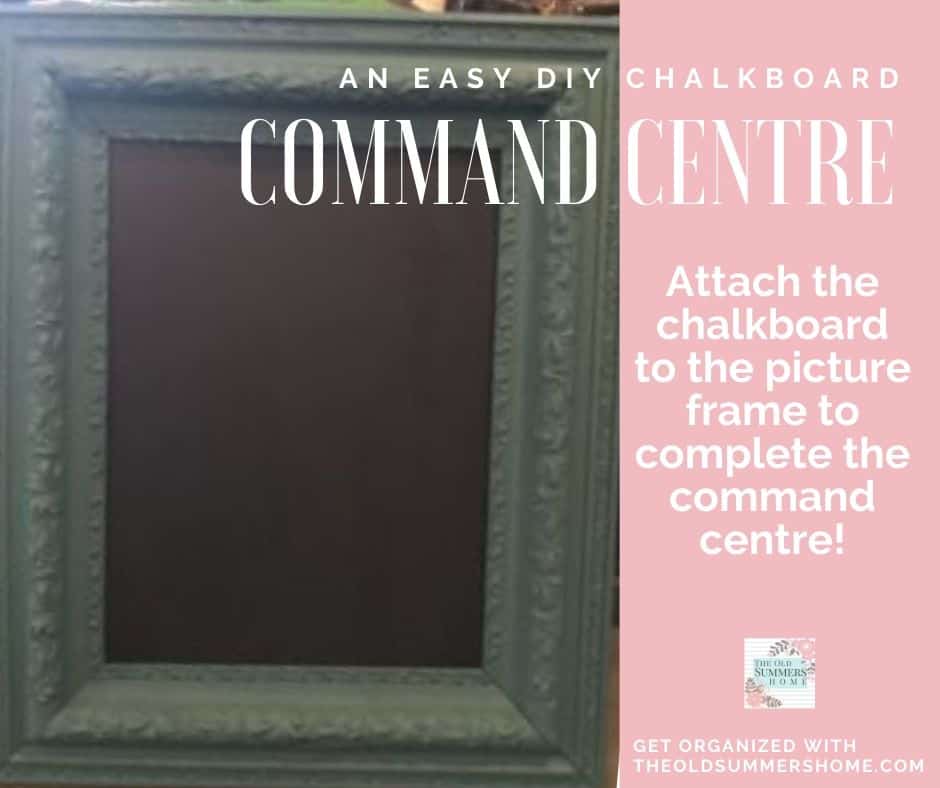 Initially, I used the original rope to hang it and when we came home that day it had fallen and smashed to the ground. I was so upset with myself for this oversight.
Don't be like Jenn! Use fresh durable rope or better yet a wire picture frame hanger! After fixing the frame yet again I used rope (switching to picture wire as soon as I remember to purchase some) to hang it and made sure it was really good and secure. Now it hangs in our kitchen as our new Command Centre.
Step 5- Hang your masterpiece!
Now you can add a calendar, a clip to hold your important notes and use the chalkboard to write special notes you need to remember. The corrugated plastic is perfect for the use of tacks and makes a great chalkboard too.
Step 6- Bonus idea, Chalk holder to the Command Centre!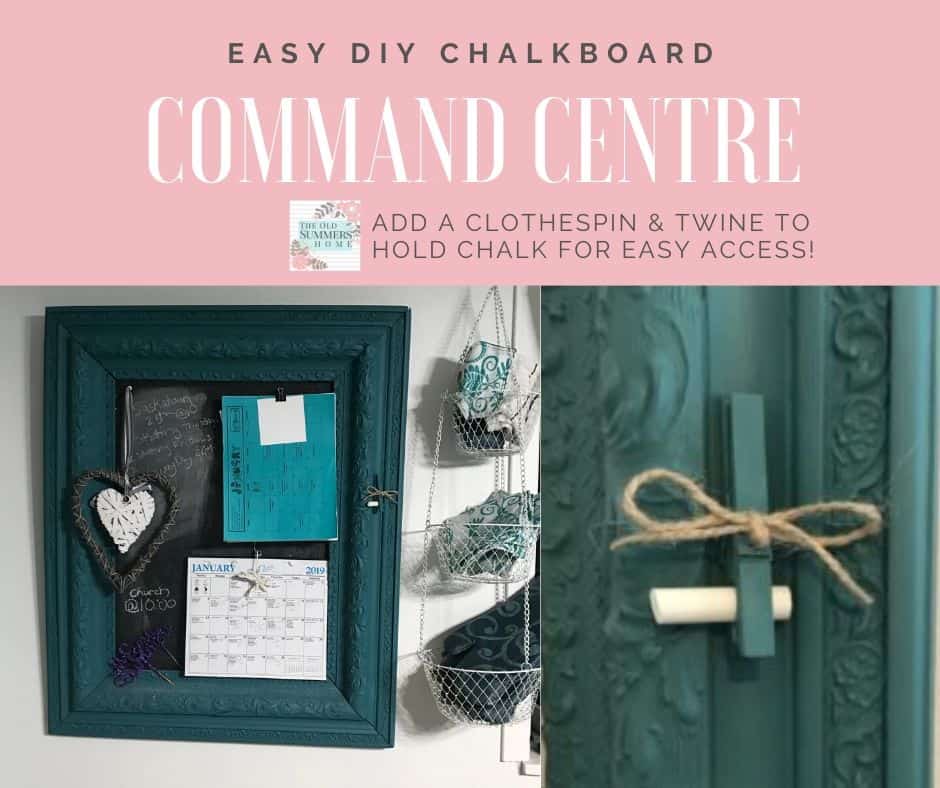 I also added this clothespin to hold my chalk. Simply spray paint the clothespin, hot glue a twine bow to it then hot glue it to the frame.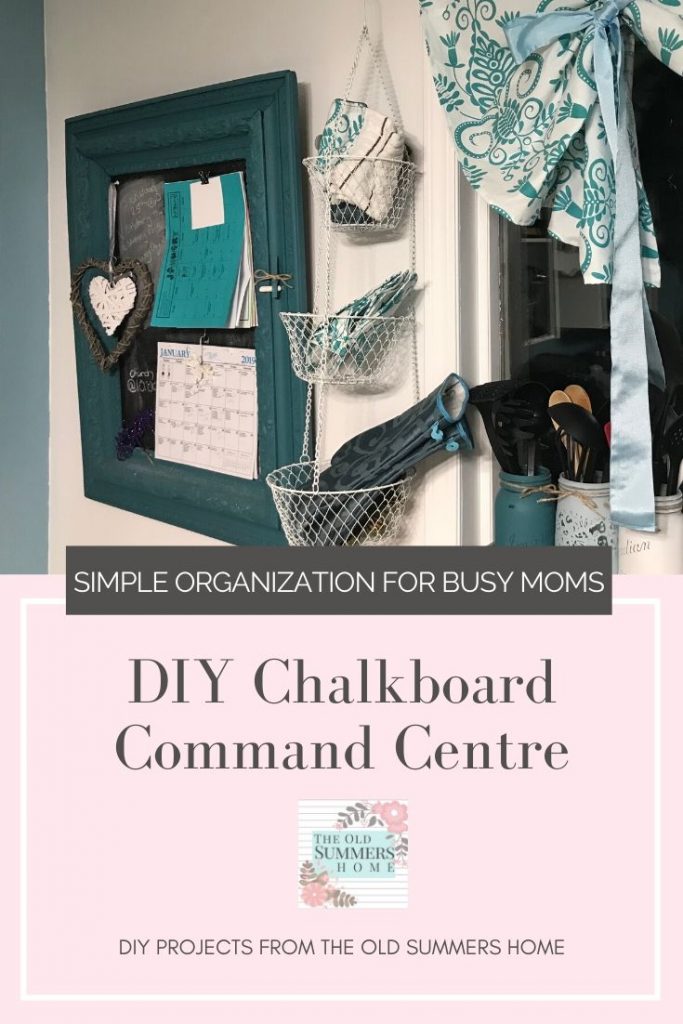 Our little Command Centre helps keep us on track so we do not miss important events and reminders. Well, as frequently as we may have in the past, haha, we are not perfect.
Now some other DIY Projects!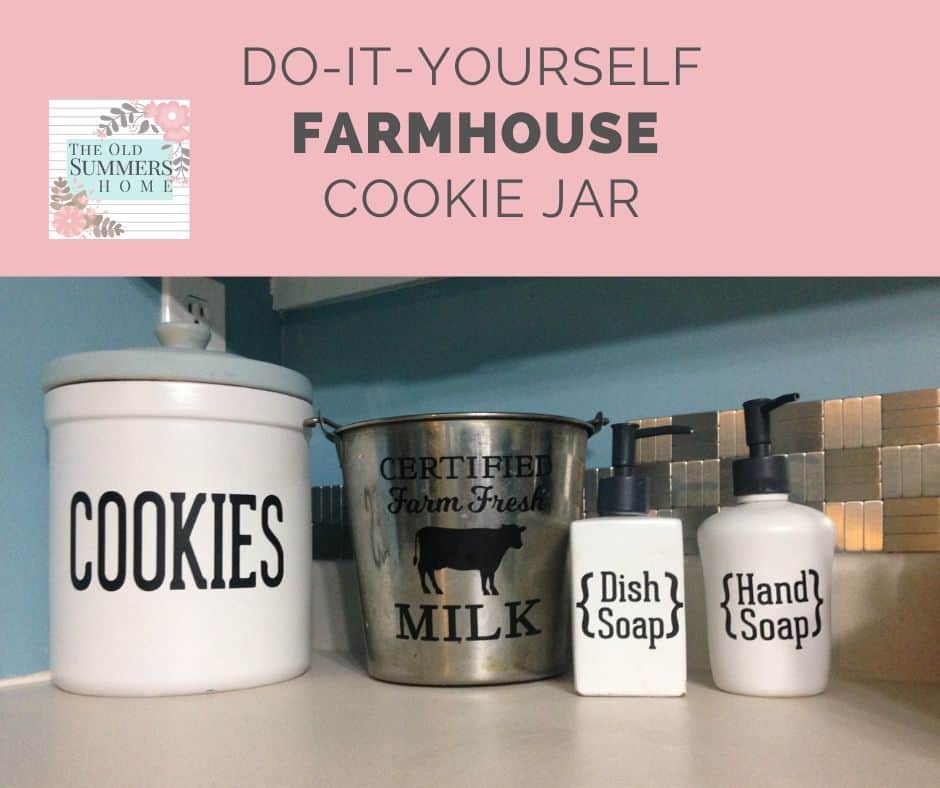 If you love this tutorial you may also like our Cookie Jar Up-Cycle.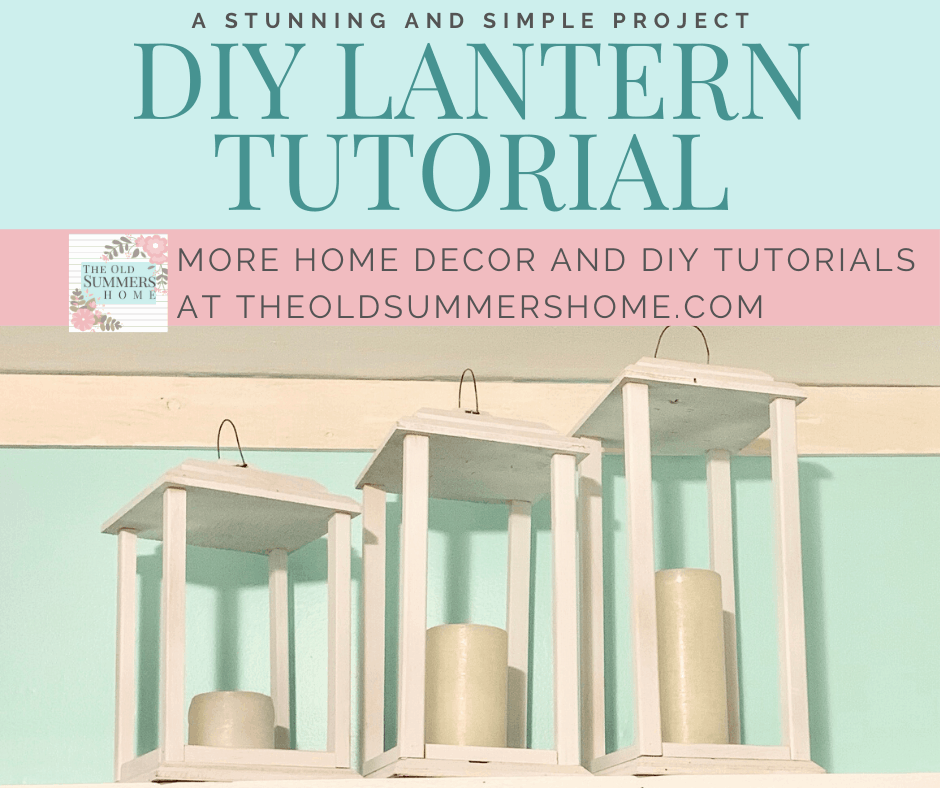 Our DIY Lanterns are a simple and elegant way to add to your home decor! If you are feeling crafty and want to use up some scraps then this is the perfect tutorial to get you started!
Our DIY Mason Jar Kitchen Utensil Set is a great tutorial to add some farmhouse style to your home!
Thank you so much for visiting The Old Summers Home today! I hope this tutorial inspires you to create your very own Command Centre! Be sure to check out our other DIY posts and tutorials. Sign up for our newsletter so you never miss a great tutorial!
Until next time,
The Old Summers Home