Hello and welcome to The Old Summers Home. I'm not gonna lie to ya, I have been holding out on you all for quite some time with this recipe! My favourite recipe of all time is quick & easy fully loaded nachos!!! These are absolutely freaking amazing. Great for a Superbowl snack (I actually wouldn't know, I never got into basketball hahaha, just kidding I know its football.)
Now that you are all riled up let's make some tasty Fully Loaded Nachos!!
This recipe makes 2 large cookie sheets of fully loaded nachos.
Whatcha need for fully loaded nachos (The Ingredients):
1lb hamburger
taco seasoning
1/2 pack of bacon
1 bell pepper (I prefer red over green for this recipe)
1 tomato
1/2 onion
2 1/2 cups marble cheese
1 bag tortilla chips
salsa & sour cream for dipping
Let's make some fully loaded nachos (The Directions)
Brown hamburger and drain the extra liquid. Sprinkle with 2tsp taco seasoning. You can use any other favourite seasoning too. I love garlic pepper and use that on pretty much everything haha!
You can get garlic pepper at dollar tree for $1! Well, $1.25 for us Canadian folk. By far my fave spice of all time. I recommend it to all my friends and family! If you want to up your cooking I swear you have gotta try it.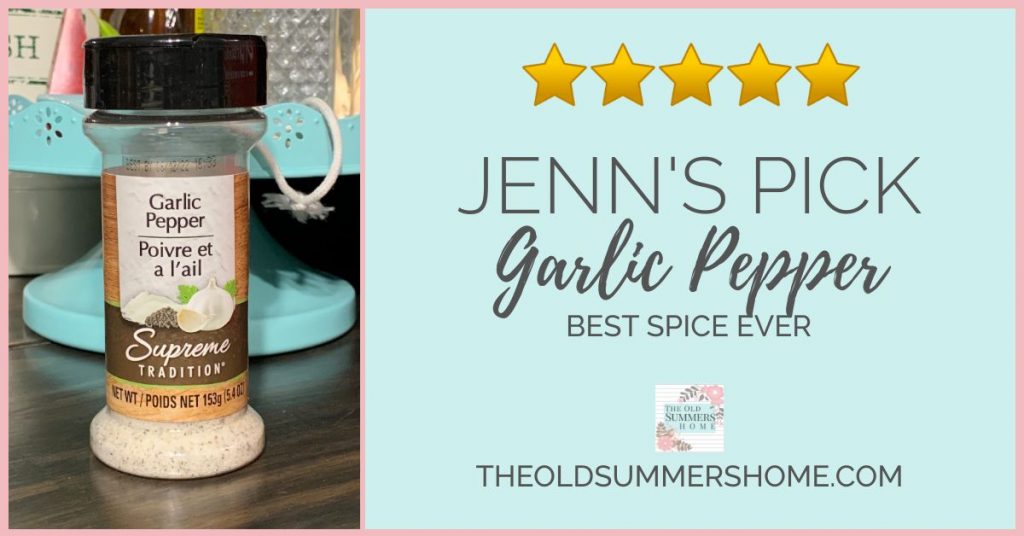 Add some to your mashed potatoes and oh my word! Soooo good. Here is where you can order Garlic Pepper online from Dollar Tree. (Please note this is the only brand I use. I can not say whether another garlic pepper would be as good. This is my personal recommendation).
Ok now that your hamburger is browned and seasoned perfectly go ahead and set it aside to cool off.
Fry up half a package of bacon until it is a bit crisp. Set the glorious bacon (mmm bacon) on a paper towel and allow it to cool. Once cool chop bacon into small pieces. It does not have to be overly fine.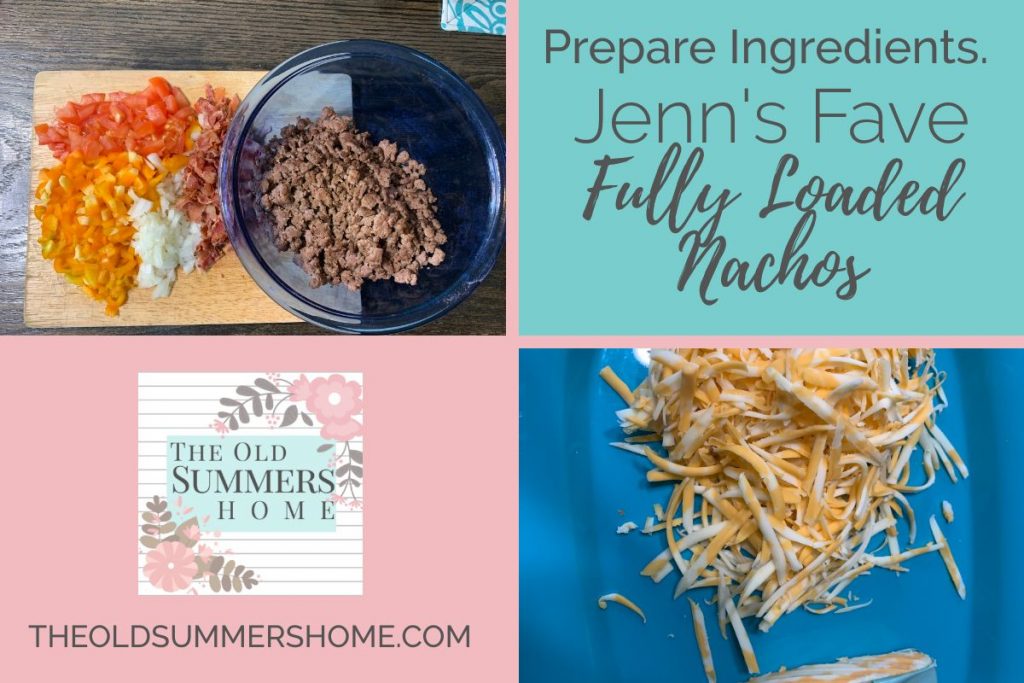 Chop up a bell pepper, tomato and half an onion. I prefer to use red, orange or yellow bell pepper for this recipe. They are more vibrant and a bit sweeter than a green pepper but you can use a green if that is what you have on hand.
I use one large tomato or 2-3 Roma depending on how small they are.
Let's Build the fully loaded nachos!
First off cover your cookie sheets with parchment paper or aluminum foil! This will save you so excessive scrubbing later on! Trust me, this makes clean up a snap.
Now put a layer of nacho chips (tortilla whichever you are using or call them) down on the parchment covered cookie sheet.
This is important: layer nacho chips with grated cheese then add half the ingredients you have prepared on top.
By putting the cheese directly on the nacho chips it helps to hold the layer together.
Follow by a second layer of nacho chips and remaining ingredients. Top off with remaining cheese.
Bake the Fully loaded Nachos
Bake in the oven at 350°F for 10-20 minutes. The nacho chips should be slightly golden and cheese completely melted.
Serve & Enjoy
Serve with salsa and sour cream on the side! This quick and easy meal is perfect for family movie nights, which we have been enjoying a lot of these days. Serves our family of 5 so well we all can't roll over when it's gone!
Pin Our Fully Loaded Nachos For Later!
If you love quick and easy recipes check out our Quick & Easy Recipes Cookbook!
Eating is quite possibly one of my new favourite pastimes haha! Good thing I love to cook and find new easy recipes. Make sure to sign up so you never miss a new recipe! If you sign up below you will also get a copy of our Kitchen Conversion Chart!
Thank you so much for coming to The Old Summers Home! I know your family will love these nachos. Let me know if you try out my favourite spice and how much it has been a game-changer in your meals!
Until next time;
Jenn Summers
The Old Summers Home