Hello and welcome to The Old Summers Home! This week I'm thrilled to announce a guest post by Karim from Beds Island! I absolutely love to have guest bloggers and Karim is here to share some amazing tips on how to decorate a girl's bedroom! You are in for a treat.
How to Decorate a Girls Bedroom By Guest Blogger Karim Mohamed
Girls usually spend a lot of time in their bedrooms between reading, doing homework, playing games, and chatting with friends. You need to decorate the room in a way that matches her interests.
When it comes to decorating a girl's room, it's important to:
choose a theme and a colour scheme,
pick the right furniture,
include extra details to round out her room.
Generally, avoid choosing childish items for her room because her interest may change over time.
Here are some tips on how to decorate a girl's bedroom:
Pick a beautiful colour and theme
Ask her how she would like her bedroom to look. Remember, she will be spending lots of time in her bedroom, so get her input before you begin to decorate.
Let her understand that you respect her choice, but you would also want her room to maintain an appealing look even in years to come.
Be sure to write down her interest, best colours, and other things she wants.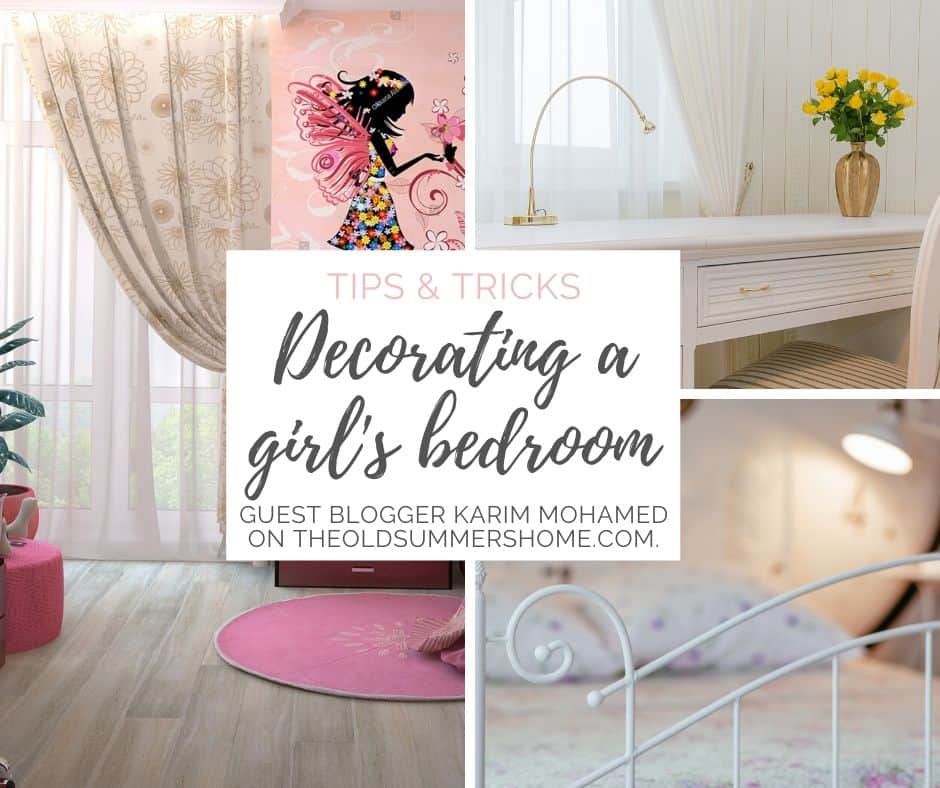 When deciding how to decorate a girl's bedroom it is helpful to make her opinions feel heard. However, it is not necessary to write down all her interests. You can just base the room off what she generally likes.
For example, if she loves animals, rather than having a jungle mural painted on the wall, you can use photos and beddings that have pictures of her favourite animals and wildlife settings.
If she loves cartoons, find a framed picture of her best cartoon characters and hang them on the wall.
Choose beautiful colours
Choose bright and neutral colours for her wall. Pick a colour that will resonate with varieties of themes and shades so you won't have to repaint in the future.
Opt for colours like light blue, light yellow, or pastel pink.
Avoid dark, vibrant colours like purples, reds, navy blue, or black. She may not like them in years to come. Also, coordinating other colours with these shades can be challenging.
Choose flexible wallpapers
Opt for wallpapers with a big, catchy print. Try to choose a timeless pattern or designs, such as florals, stripes, or a solid colour.
Ensure that the design you choose will grow with her tastes and interests.
Remember that removing wallpaper can be more difficult than repainting a wall.
Select nice furniture
Choose a classic bed frame in a twin or queen size.
Measure the area of the room in order to determine what bed frame to buy.
For a bedroom with limited space, choose a twin bed. For a bedroom with more space, select a queen or double bed.
When it comes to frame materials, opt for a frame made out of durable materials, like wood or metal.
Furthermore, you can add classic, removable decorations to her bed to perfectly fit the theme of the room.
If the bedroom has the jungle theme, you can choose a classic iron bed frame, then wrap fake plants and vines around the headboard and bedposts. In the future, she can easily remove the vines and use them for another purpose.
Iron and wooden frames are usually a popular option for girl's beds because they are durable and stylish.
Position the bed correctly
Position her bed against a wall to maximize all the space in the room.
Make sure the positioning does not block any vents or outlets.
Many people place their bed in a corner because it takes only a small space, leaving lots of space in the room.
Adding decoration and details to a girl's bedroom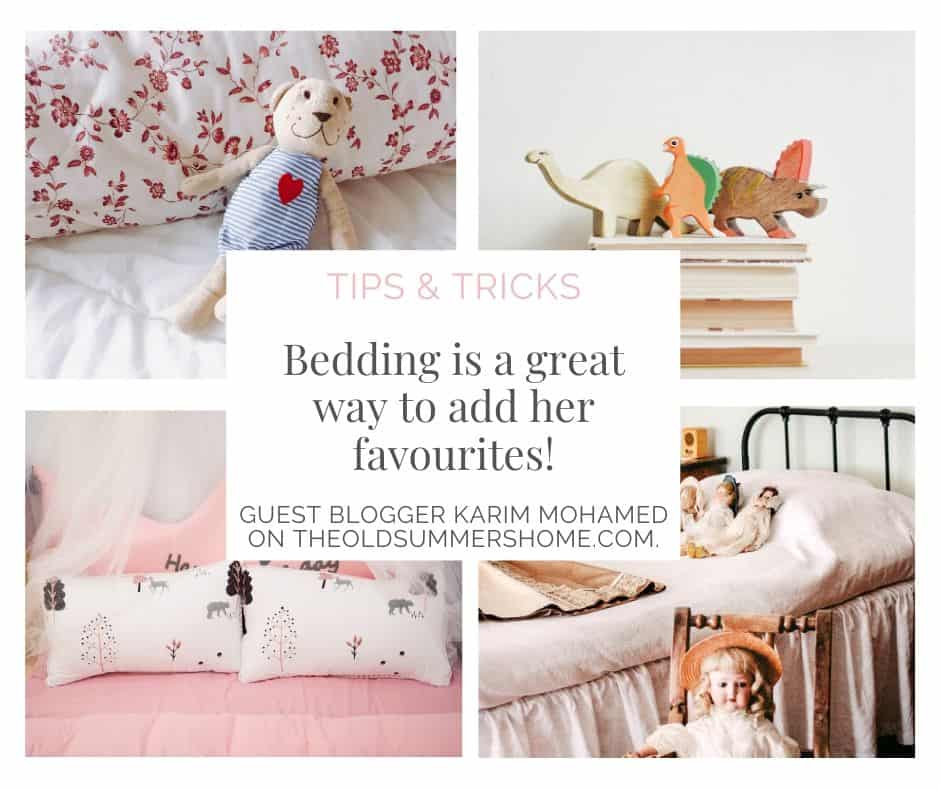 Select a bed sheet and a throw pillow in a classic colour or print.
Since she can easily switch them out as she ages, let her choose the bedding, throw pillow and pillowcase that she likes.
For instance, if it's a princess-themed room, consider a duvet with a castle and ruffle pillows.
If it's a dinosaur-themed room, you can consider a duvet with a cartoon dinosaur print and a light blue pillow.
In case your girl has curly hair, you can buy a dedicated silk pillowcase for curly hair.
Select a patterned Rug
Choose a patterned rug which can be laid next to or under the bed.
Pick a rug with a classic design for her room.
Spread it on one side of her bed, or under the foot of the bed. Rugs can be easily replaced as they wear out.
Don't worry about its design being too colourful since it stays on the floor and can provide the room with contrast.
For example, if you want to decorate a girl's bedroom with a princess theme, consider a rug with a Cinderella castle. 
How to Decorate a Girl's Room with Extra Details
Placing a lamp
Place a lamp near the bed for cool lighting. Many girls may find it hard to sleep in the dark.
Choose a lamp with dimmable light that can be left on for a long time.
Make sure there's a nearby outlet where you can place the lamp.
If the lamp was eventually placed far away from her bed, you can get a remote control switch that she can use to turn on and turn off the lamp from bed without getting up.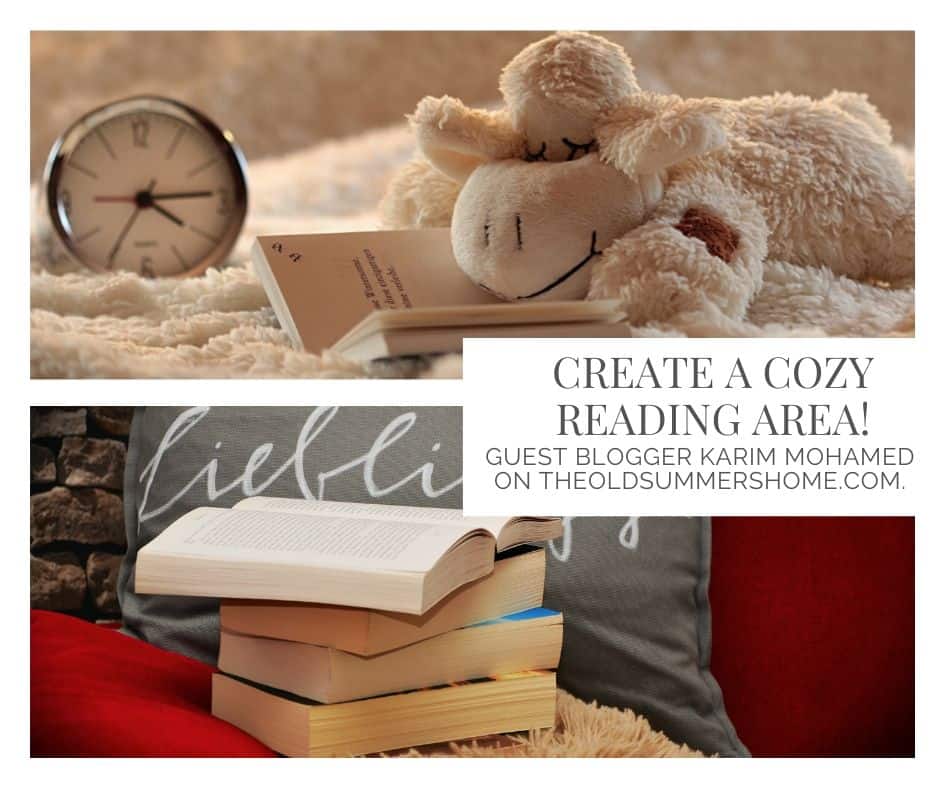 Reading space
Want to encourage her to read? Consider creating a welcoming space where she can relax and read her favourite book. A sweet and cozy reading nook goes a long way in decorating a girl's bedroom.
Add a small bookshelf or perhaps some pillows for a comfy seating area in her little reading nook
Choose Classic Curtains
Hang simple-designed curtains for additional privacy. Select a set of blinds or curtains that perfectly fit the shape and size of her window.
Jenn added shutters to her little girl's bedroom to give a bit more privacy and a farmhouse feel.
If you are using curtains, make sure the curtain rod is secured to the window top. And if you're going to install blinds, make sure that you follow all the package instructions to the core.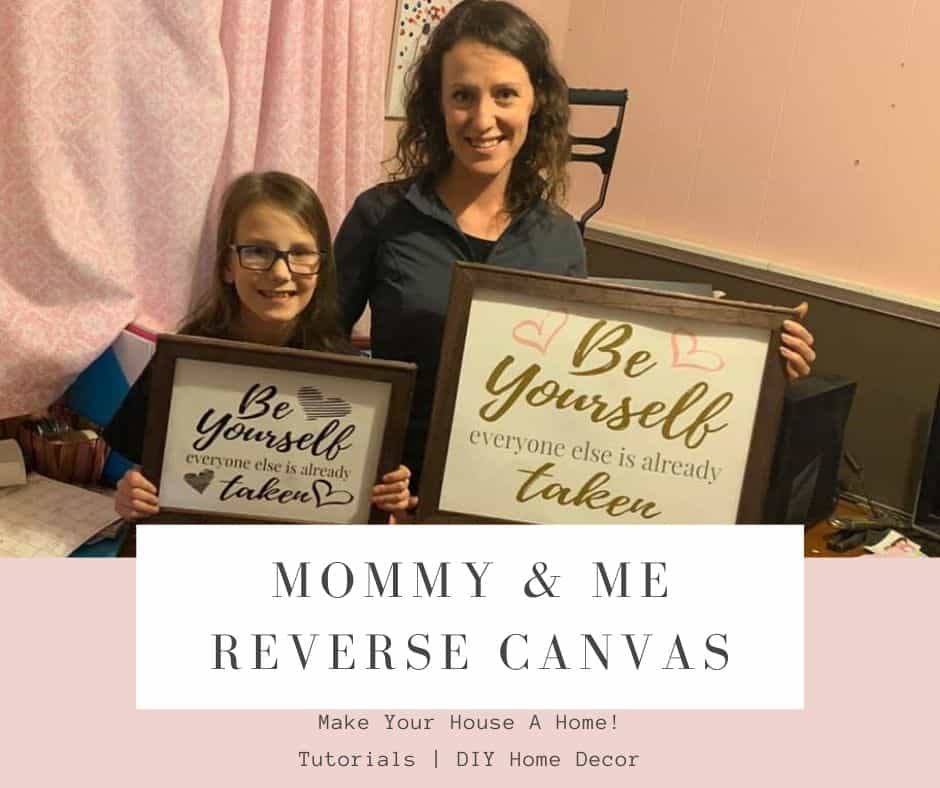 Art and Pictures
Chose art and pictures that fit the theme of her bedroom. Select 2-3 framed photos and place them throughout the bedroom.
Choose open spaces like on top of the bed.
It makes them noticeable and more pronounced for anyone to see.
Place awards and mementos around the room, somewhere where they can be seen. Girls usually have photos, certificates, and stuff that are very precious to them, and you can use any of these to decorate her bedroom.
Jenn and her daughter made Reverse Canvas Signs together as a 'mommy and me' project! Loads of fun and great decor that means something special to both of them!
Place them on a dedicated shelf to avoid clutter. By now, the room should be ready and good to go. Your girl will appreciate you for this and have a special place she can truly call her own. 
Pin 'How to decorate a girl's bedroom' for later!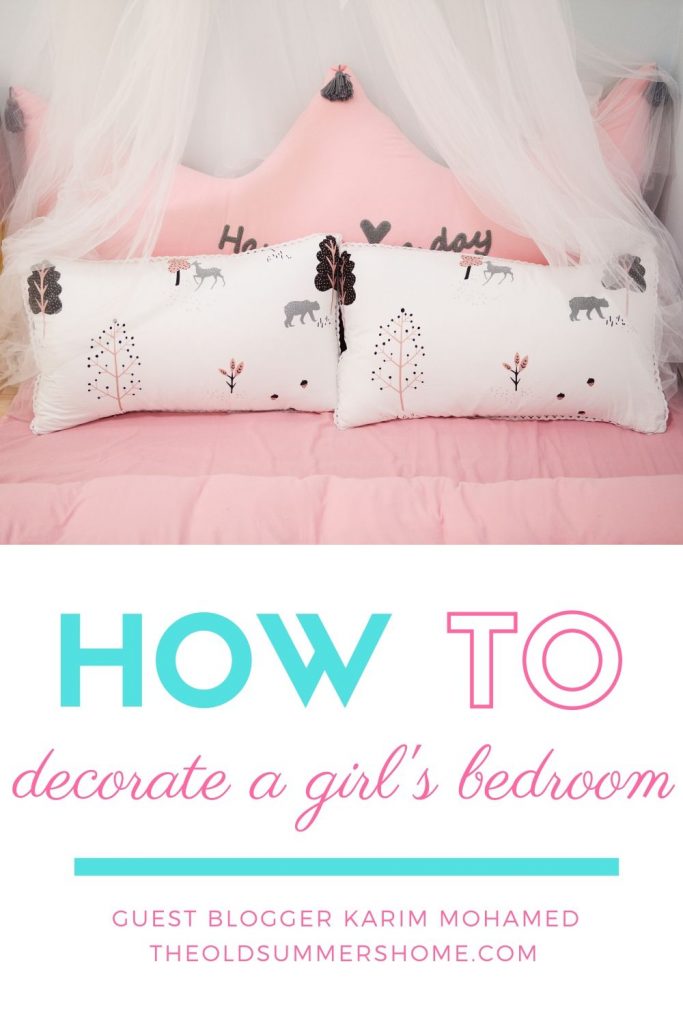 About the Author of How to Decorate a Girl's Bedroom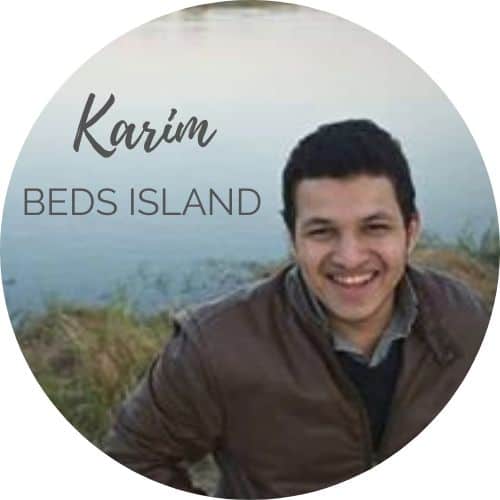 I am Karim Mohamed, the owner of Beds Island, a website concerned with everything related to sleep and bedrooms, I care about everything from the science of sleep to how should we choose the colours of the walls for our bedroom and what wardrobe to pick to fit our bedroom.
Thank You, Karim!
Thank you all so much for coming to The Old Summers Home and for checking out our latest guest blogger. Thank you, Karim, for submitting your 'How to decorate a girl's bedroom' blog post to us, it has been a pleasure working with you!
If you are a blogger and would like to submit a guest post please check out our Work With Me page and get all the details. We would love to have you!
Until next time;
Jenn Summers
The Old Summers Home