Hello and welcome to The Old Summers Home. Today we are showing you how to make scrumptious muffin tops in 6 easy steps without the use of a muffin top pan! That's right, without a muffin top pan! This is going to be fun, so let's get started.
But Why Muffin Tops, Jenn?
Oh my gosh, you guys! Muffin tops are my absolute favourite, I'm sure everyone in my house thinks I'm nuts. I bake muffins weekly as part of my schedule to make life easier as a busy mom of three and a goal-getter entrepreneur.
But the tops, oh the muffin tops, they are the absolute best and oh, so delicious. So since it is frowned upon for me to eat all the muffin tops off of everyone's muffins I decided it was time I took matters into my own hands.
There I was sitting there pondering to myself: how to make muffin tops without a muffin top pan?
And that my dear friends, is the story of how I came up with the muffin tops hack!
How to make muffin tops without a muffin top pan!
Alright, who's with me? Are you ready to find out how to make my super easy muffin tops?
This is the ultimate most quick and easy hack to making any of your favourite muffins into the most scrumptious muffin tops!
6 Easy Steps to Perfect Giant Muffin Tops!
Mix your favourite muffin recipe
Don't forget to preheat your oven!
The first step is to mix up your favourite muffin recipe as you normally would. No extra ingredients and no fuss. Just your favourite easy recipe. Here's a yummy Gluten-free recipe I found over on Betty Crocker. Looks so good: Gluten-free Strawberry muffin recipe.
I used my Banana Chocolate Chip Muffins recipe without the chocolate chips. It's my personal favourite muffin recipe. Because I was doing my weekly baking, I doubled the recipe and made 18 mini muffins first.
Once you have the muffin batter mixed up, you can do like I did and make a few mini muffins or you can make a couple of giant muffin tops. Simply pour a portion into a greased pie pan or cookie sheet. You want about a half-inch lining the bottom of your pan.
Bake at the temperature provided in your recipe but reduce time by approximately half.
Test the giant muffin tops with a toothpick in the centre to see if they are done. The toothpick should come out clean. If the toothpick does not come out batter-free then return to the oven and continue to check them in 5-minute intervals.
Once the toothpick test ensures the muffin tops are fully cooked, remove them from the oven and allow the muffin tops to cool.
Once cool, remove the muffin tops from the pan.
Now, this is key to maintaining moisture!
Store your fresh muffin tops in a plastic sealable container! This will keep them soft and fresh and ever so moist… oops, hope we don't have any 'moist' word haters here, haha!
And now you know how to make muffin tops without a muffin top pan!
Enjoy your quick and easy muffin tops! Yep, that's it, that's all there is to it! No special pan, no special recipe, just perfect giant muffin tops!
Want to make muffin tops with a muffin top pan?
But hold up, did you know that they actually make and sell muffin top pans? They sure do! So if you don't like sharing your giant muffin tops then you can purchase a muffin top pan that makes smaller individual-sized muffin tops.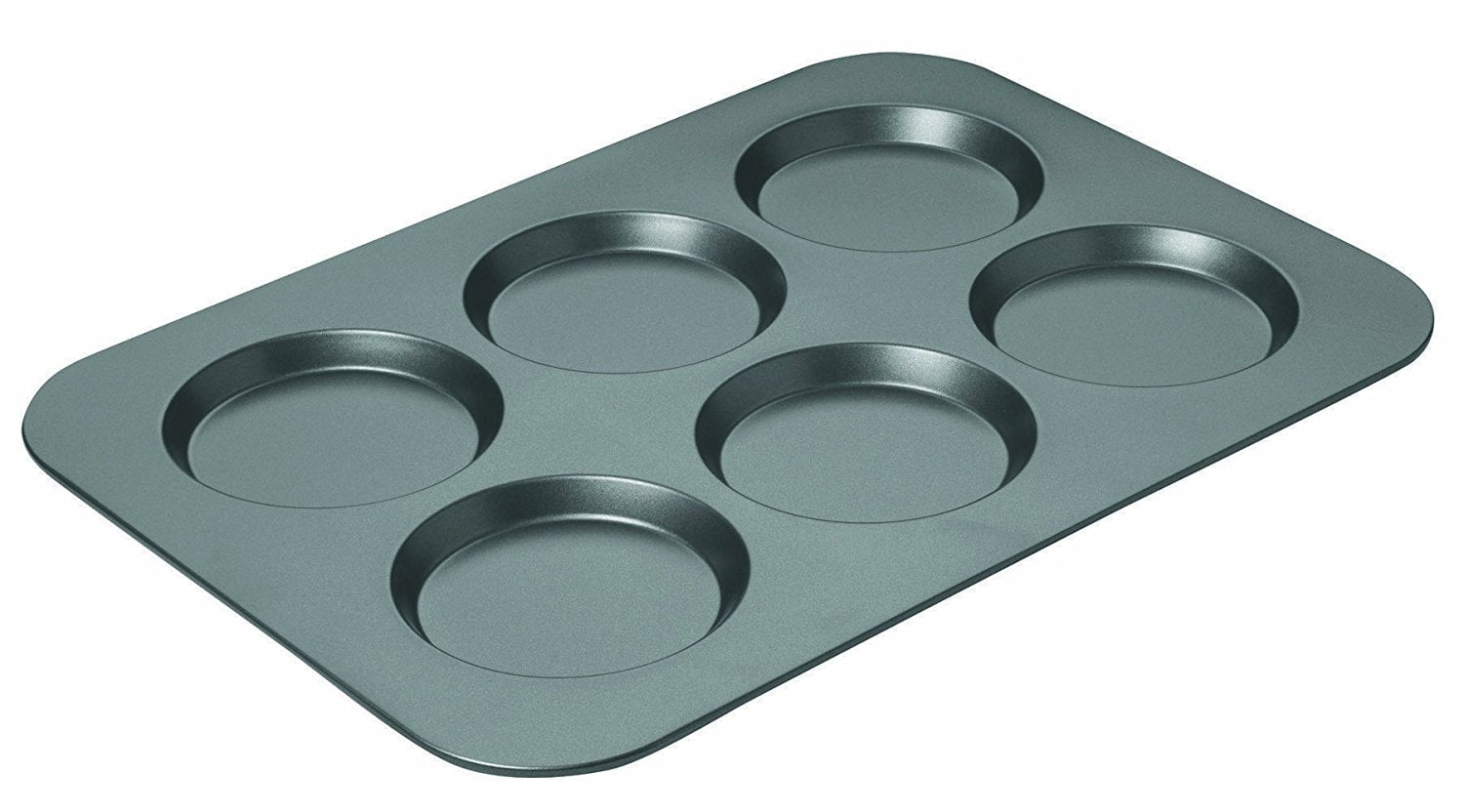 The Muffin top pan from Walmart makes baking perfect, unison muffin tops easy every time! Featuring a non-stick finish means you don't need to worry about greasing the pan. Simply slide your cooled muffin tops right off into your sealable plastic container and you're good to go!
Pin it for later!
Loved this ingenious cheap and easy hack? Share it with the world…
Subscribe to our Insiders Newsletter!
If you love quick and easy recipes and hacks stick around! We are always adding new content to give you the easiest ideas to get stuff done! Grab our free Kitchen Conversion chart when you subscribe to our newsletter and gain full access to our Insiders Resource Library!
Now that you know how to make muffin tops without a muffin top pan are you going to give it a try? Let me know in the comments below!
Thanks so much, for joining us today for this light-hearted post! I hope you had fun reading and enjoyed my sense of humour! It was fun to let my humorous side out for a change.
Until next time;
The Old Summers Home