Here are some simple living quotes that will make everything seem doable and manageable again.
I'm a mom of 4 and an entrepreneur. Yes, it's a busy life but I am also here to tell you, it felt just as overwhelming as a mom of 1. Before that, I poured myself into my career as an educator.
It doesn't matter where you are, who you're with, or what you do, sometimes life feels beyond busy. Things can all of the sudden feel so complicated and unmanageable. I find it helps to take a moment to intentionally breathe and reflect.
So, let's slow it down a bit today. Let's reset; re-center ourselves. I hope these simple life quotes inspire you to embrace the little things. Oftentimes, these are the most important things in our daily lives anyway!
This post may contain affiliate links. If you make a purchase, I may earn a small commission at no extra cost to you. As an Amazon Associate, I earn from qualifying purchases. Read more about these links in my disclosure policy.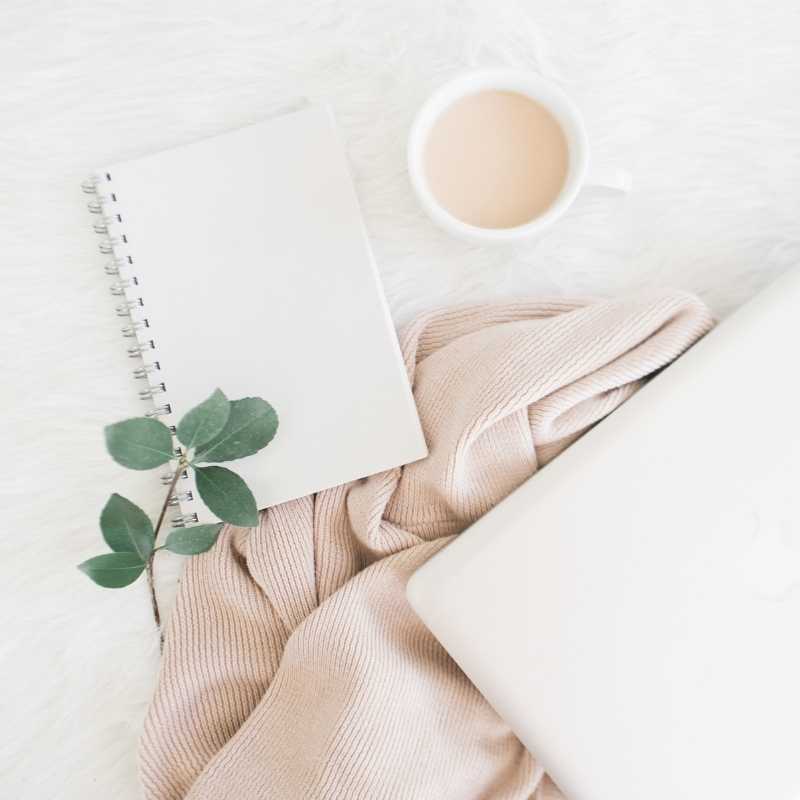 Time is Precious
The greatest and simplest gift is time. These are the best quotes that remind us of this, and how to truly embrace the moments that matter.
"In this moment, there is plenty of time. In this moment you are precisely as you should be. In this moment, there is infinite possibility." – Victoria Moran
"I was rich, if not in money, in sunny hours and summer days, and spent them lavishly; nor do I regret that I did not waste more of them in the workshop or the teacher's desk." –Henry David Thoreau
"The greatest challenge in life is to be our own person and accept that being different is a blessing and not a curse. A person who knows who they are lives a simple life by eliminating from their orbit anything that does not align with his or her overriding purpose and values. A person must be selective with their time and energy because both elements of life are limited." – Kilroy J. Oldster
"One of the best things you can give your kids is actually free: your time." – Peter Walsh
Related: Simply Living Well | 3 Target Areas For Natural Living
Slow it Down
I love how these quotes get back to basics with nature and the outdoors. When I am feeling overwhelmed, I get outdoors with my family and it's a great reminder about slow living that leaves us all feeling rejuvenated.
"Nature does not hurry, yet everything is accomplished." – Lao Tzu
"Our minds, as well as our bodies, have need of the out-of-doors. Our spirits, too, need simple things, elemental things, the sun, and the wind and the rain, moonlight and starlight, sunrise and mist and mossy forest trails, the perfumes of dawn and the smell of fresh-turned earth, and the ancient music of wind among the trees." – Edwin Way Teale
"I don't say no because I am so busy. I say no because I don't want to be so busy." – Courtney Carver
"Simplicity, simplicity, simplicity! I say, let your affairs be as two or three, and not a hundred or a thousand." – Henry David Thoreau
"A hectic schedule is a lifestyle choice." – Elaine St. James
"A quiet and modest life brings more joy than a pursuit of success bound with constant unrest." – Albert Einstein
"When simple is more than enough, you will feel happy more than enough!" – Mehmet Murat ildan
"The simplest things are overlooked. And yet, it is the simplest things that are the most essential." – Thomas Lloyd Qualls
Guiding Quotes for Life
These. These are my favorite quotes- the ones that really resonate with me and I want to remind myself of every single day! To me, these quotes are the essence of what it is to live a simple yet full and fruitful life. They inspire me to live simply and thus be a better person for myself and my family.
"Enjoy the little things in life for one day you'll look back and realize they were the big things." Kurt Vonnegut
"Best rule for a simple life… Care with no reason, Love with no expectation." – Ritu Ghatourey
"…there are often many things we feel we should do that, in fact, we don't really have to do. Getting to the point where we can tell the difference is a major milestone in the simplification process." – Elaine St. James
"Besides the noble art of getting things done, there is a noble art of leaving things undone. The wisdom of life consists in the elimination of non essentials." – Lin Yutang
"By simplifying our lives, we rediscover our childlike stalk of innocence that reconnects us with the central resin of our innate humanity that knows truth and goodness." – Kilroy J. Oldster
"It is the simple things of life that make living worthwhile, the sweet fundamental things such as love and duty, work and rest, and living close to nature". – Laura Ingalls Wilder
"I have just three things to teach: simplicity, patience, compassion. These three are your greatest treasures." – Lao Tzu
"Cherish the things you love. Cherish yourself." – Marie Kondo
"People cannot change their habits without first changing their way of thinking." – Marie Kondo
"A person who knows who they are lives a simple life by eliminating from their orbit anything that does not align with his or her overriding purpose and values." – Kilroy J. Oldster
"In thinking, keep to the simple. In conflict, be fair and generous. When leading, don't try to control. In work, do what you enjoy. In family life, be completely present." -Lao Tzu
"Life isn't about finding yourself; It's about creating yourself. So live the life you imagined." – Henry David Thoreau
"Have the courage to build your life around what is really most important to you." – Joshua Becker
"To be yourself in a world that is constantly trying to make you something else is the greatest accomplishment." – Ralph Waldo Emerson
"Nothing is more simple than greatness; indeed, to be simple is to be great." -Ralph Waldo Emerson
"To realise the soothing power of simple life is to find the secret of happiness!" – Mehmet Murat ildan
I have this sign hanging in my bathroom. It provides a simple reminder every day as I get ready and has become part of my morning mantra.
I also love my live simply notebook that I use to jot down what I am thankful for as part of my morning routine. If you want to learn more about how to practice gratitude into your new routines, click here!
How will you remind yourself every day to live simply and with a grateful heart?
Be Present
When you're busy thinking ahead about what needs to get done, or ruminating on situations that have already occurred, you aren't here; you aren't present.
For me, this perhaps is the hardest thing about trying to live a simpler life, and I am working to make a conscious effort to live in the moment. Try it, and reap the benefits! These are the best quotes to remind you to be present!
"Live in each season as it passes, breathe the air, drink the drink, taste the fruit, and resign yourself to the influence of the earth." – Henry David Thoreau
"For the mind disturbed, the still beauty of dawn is nature's finest balm." – Edwin Way Teale
"The greatest step towards a life of simplicity is to learn to let go." – Steve Maraboli
"Life is simple. WE create the complexity." – Steve Maraboli
"Life is not complex. We are complex. Life is simple, and the simple thing is the right thing." – Oscar Wilde
"I began to realize how simple life could be if one had a regular routine to follow with fixed hours, a fixed salary, and very little original thinking to do." – Roald Dahl
"It is the sweet simple things in life which are the real ones after all." – Laura Ingalls Wilder
"To find the universal elements enough; to find the air and the water exhilarating; to be refreshed by a morning walk or an evening saunter…to be thrilled by the stars at night; to be elated over a bird's nest or a wildflower in spring — these are some of the rewards of the simple life." – John Burroughs
"Simplicity of living, if deliberately chosen, implies a compassionate approach to life. It means that we are choosing to live our daily lives with some degree of conscious appreciation of the condition of the rest of the world." – Duane Elgin
"Voluntary simplicity means going fewer places in one day rather than more, seeing less so I can see more, doing less so I can do more, acquiring less so I can have more." – John Kabat-Zinn
"The intention of voluntary simplicity is not to dogmatically live with less. It's a more demanding intention of living with balance. This is a middle way that moves between the extremes of poverty and indulgence." – Duane Elgin
"My new deliberate and slower pace has created a higher quality in my experiences." – Lisa J. Shultz
"Slow living is about embracing the fact that you're not doing it all- It's about doing less but better." – Kayte Ferris
"As we live and as we are, Simplicity — with a capital 'S' — is difficult to comprehend nowadays. We are no longer truly simple. We no longer live in simple terms or places. Life is a complex struggle now. It is now valiant to be simple: a courageous thing to even want to be simple. It is a spiritual thing to comprehend what simplicity means." – Frank Lloyd Wright
Live simply/minimalism
Many of these quotes are about minimalism as it relates to material items. But, it's so much more than that! It's about living simply and having peace of mind knowing this will result in a serenity not otherwise achieved when your life becomes complicated by the unnecessary. It takes dedication to daily intent to live in a way that focuses on the simple life, but the reward is worth the work!
"The best things in life aren't things." – Art Buchwald
"A minimalist by intent, I live a beautiful life with fewer things—simple, yet full." – Laurie Buchanan
"The essence of voluntary simplicity is living in a way that is outwardly simple and inwardly rich." – Duane Elgin
"Only great minds can afford a simple style." – Stendhal
"I live a reasonably simple life, off the beaten track." – George Lucas
"The hardest thing in the world is to simplify your life. It's so easy to make it complex. What's important is leading an examined life." – Yvon Chouinard
"I believe that a simple and unassuming manner of life is best for everyone, best both for the body and the mind." – Albert Einstein
"As you simplify your life, the laws of the universe will be simpler; solitude will not be solitude, poverty will not be poverty, nor weakness weakness." – Henry David Thoreau
"Let me tell you something: I'm a simple person who lives a simple life." – Bill Cowher
"If you have to buy stuff to store your stuff, you might have too much stuff." – Courtney Carver
"I'm a quiet person, and I live a quiet, pleasant, ordinary, simple life." – Mary McGarry Morris
"The question of what you want to own is actually the question of how you want to live your life." – Marie Kondo
"When you simplify your life, you will be able to see the life much better because with a simple life you get rid of the obstacles that prevents your horizons!" – Mehmet Murat ildan
"Instead of working so hard to make ends meet, work on having fewer ends." Courtney Carver
"Manifest plainness, embrace simplicity, reduce selfishness, have few desires." – Lao Tzu
"It is desirable that a man live in all respects so simply and preparedly that if an enemy take the town… he can walk out the gate empty-handed and without anxiety." – Henry David Thoreau
"A home with fewer possessions is more spacious, more calming, and more focused on the people who live inside it." – Joshua Becker
"The complexity of your earthly array is not a guarantee for a triumphant eternity. The fact is that you need a simple life to go to heaven; not an excessively glittering body, shiny lips and charming face." – Israelmore Ayivor
"According to history, quite a few times simple man turned out to be the significant man." – Amit Kalantri
"A vocabulary of truth and simplicity will be of service throughout your life." – Winston Churchill
"There is nothing more beautiful than living a simple life in this complex universe!" – Mehmet Murat ildan
"The simple life is an authentic life." – Kilroy J. Oldster
"I make myself rich by making my wants few." -Henry David Thoreau
"Believe that a simple and unsophisticated life is the best thing both for body and soul." -Albert Einstein
"Minimalism is not that you should own nothing. But that nothing should own you." – Joshua Becker
"A simple life is not seeing how little we can get by with—that's poverty—but how efficiently we can put first things first. . . . When you're clear about your purpose and your priorities, you can painlessly discard whatever does not support these, whether it's clutter in your cabinets or commitments on your calendar." – Victoria Moran
"Minimalism isn't about removing the things you love. It's about removing the things that distract you from the things you love." – Joshua Becker
​​"Simplicity is making the journey of this life with just baggage enough." – Charles Dudley Warner
"A simple man will have only what he needs, and he will know the difference between what he needs and what he wants. We feel that whatever we want, we desperately need. But before we possess the world, to our wide surprise we see that the world has already possessed us." – Sri Chinmoy
"We were never meant to live life accumulating stuff. We were meant to live simply enjoying the experiences of life, the people of life, and the journey of life- not the things of life." – Joshua Becker
"The ability to simplify means to eliminate the unnecessary so that the necessary may speak." – Hans Hofmann
"Letting go is even more important than adding." – Marie Kondo
"Simple living, high thinking." – Mahatma Gandhi
Simplicity is the ultimate sophistication." – Leonardo Da Vinci
"Getting rid of everything that doesn't matter allows you to remember who you are. Simplicity doesn't change who you are, it brings you back to who you are." – Courtney Carver
"Reduce the complexity of life by eliminating the needless wants of life, and the labors of life reduce themselves." – Edwin Way Teale
"Escape from complicated life! Take refuge in simple life! You will find three treasures there: Healthy body, peaceful mind and a life away from ambitious fools!" – Mehmet Murat ildan
"I'm just a regular person who believes life is simple, and I like a simple life." – Manny Pacquiao
"A little simplicity would be the first step toward rational living, I think." – Eleanor Roosevelt
"The more we simplify our material needs the more we are free to think of other things." – Eleanor Roosevelt
"The greatest wealth is to live content with little." – Plato
"Simplicity is the final achievement. After one has played a vast quantity of notes and more notes, it is simplicity that emerges as the crowning reward of art." – Frederic Chopin
"All of the great things are simple and most can be expressed in a single word: freedom, justice, honor, duty, mercy, hope." -Winston Churchill
So, as you step away from social media today, take these quotes with you- try to live the simple life at a slower pace and see how you feel! I hope these quotes are beneficial for motivating change and creating balance and calm in your life.
What's your favorite quote about living simply? Comment below!