Hello and welcome to The Old Summers Home. I'm so excited to announce that we are interviewing Crystal Garman of Simply Full of Delight and Baby Delight on Etsy. Crystal is a stay at home mom of 4 beautiful children, 2 biological and 2 foster children.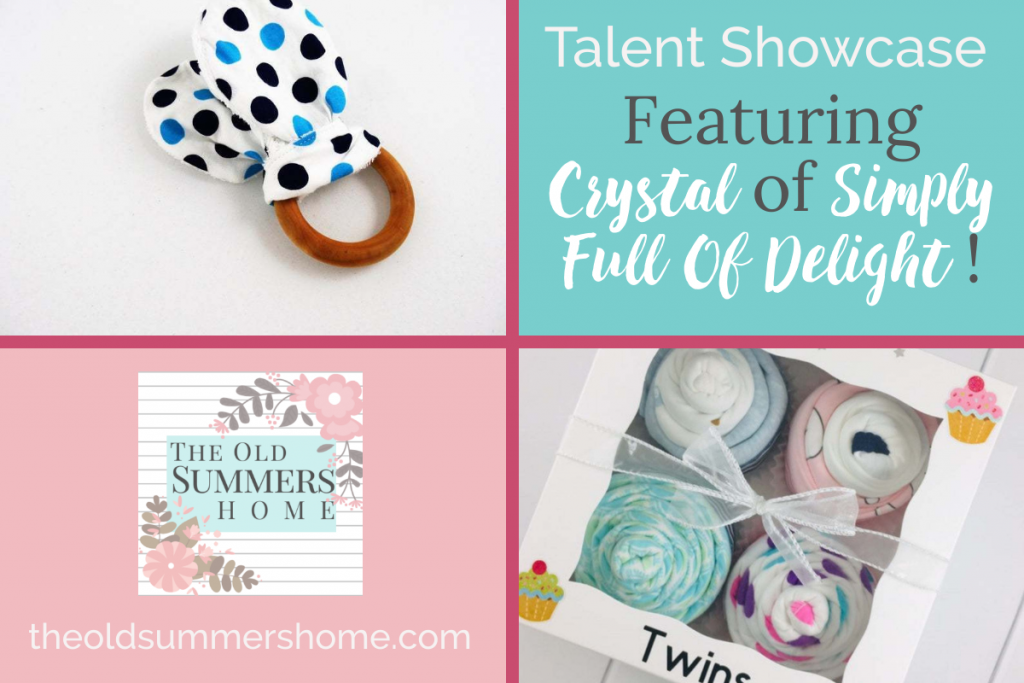 In 2011, Crystal started an Etsy Shop. Customers at her first craft show loved her items so much. They were asking for her business card and wanted to know if she had an Etsy shop. She took that thought and ran with it!
Crystal started her second side hustle in fall 2019. A parenting blog called Simply Full of Delight, about parenting, faith, foster care, and the funny things in life.
Find & Follow Crystal Garman – Baby Delights and Simply Full of Delight
Here are all the places you can find and follow Crystal and her amazing work!
AND MOST IMPORTANTLY WHERE TO SHOP BABY DELIGHTS…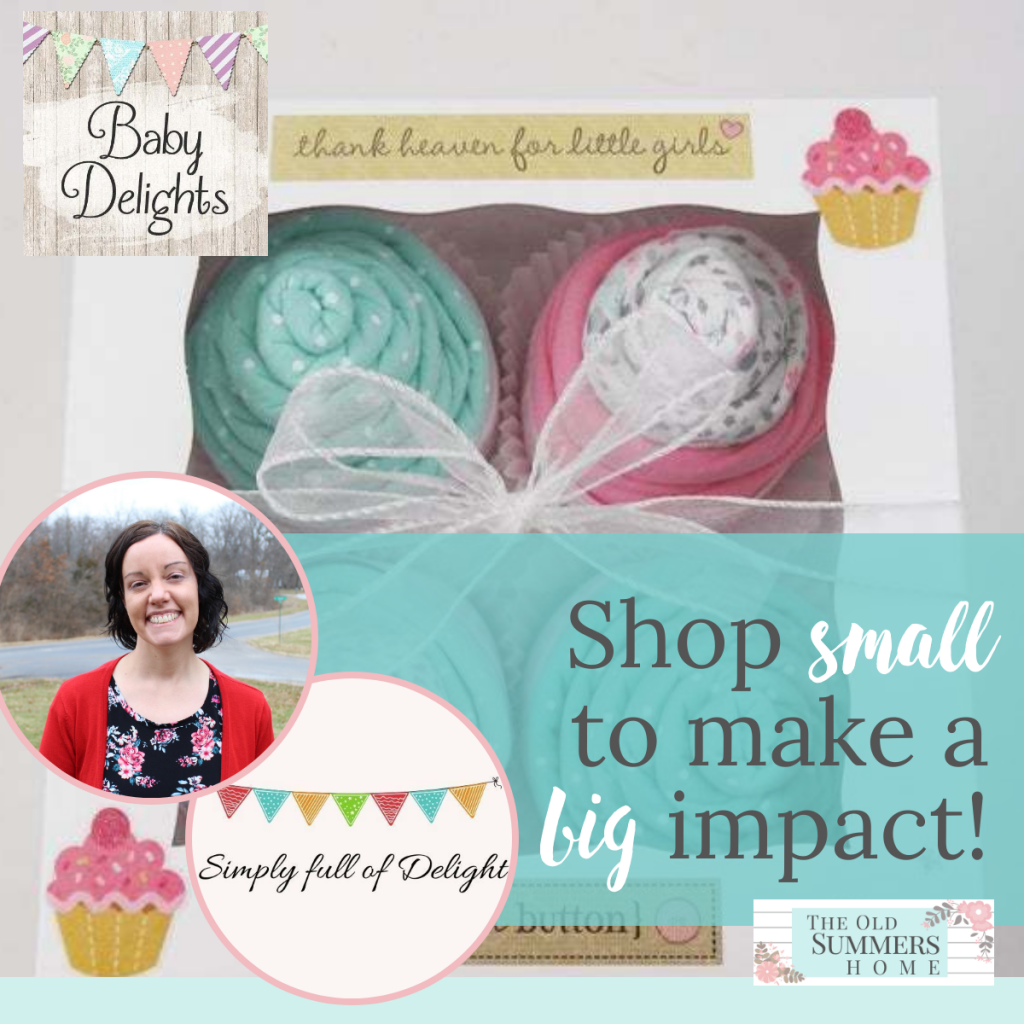 Q & A With Crystal Garman of Simply Full Of Delight
Q: What motivated you to start your business? And when did you start your Etsy shop?
A: When my first child was born 9 years ago, I kind of faced an identity crisis as a stay at home mom.
I truly wanted to stay at home with my children, but I found that I needed to put energy into a creative outlet.
So, my Etsy shop was started when my daughter was 1 in 2011. Then this past fall 2019, I took it up a notch and started blogging about parenting.

Q: Do you do this full time, part-time or as a side hustle/hobby?
A: I do both my Etsy shop and my blog as side hustles. I initially worked solely during nap time, but as my workload has increased over the years, I incorporate work slots into my day. I still strive to maintain work/family balance so that I can truly be "present" with my kids.
Jenn- That is amazing Crystal! I too started a shop when my twin girls were babies and worked during nap times as well!

Q: What are your goals for your business in the next 1-3 years?
A: By fall, I am hoping that my blog will take off and become a real source of income.
Our youngest children will be in school half days this fall, so that should help with maintaining and keeping up with the workload!
I rather love where my Etsy shop is currently. I would like to be able to get my products into more brick and mortar stores, but with 4 young kids at home, I try to maintain a work/homelife balance.
Q: What is your greatest achievement /proudest accomplishment?
A: My biggest accomplishment was hitting 1,000 online sales last year! That number just simply blew me away!
Also, I have maintained a 5-star review status on Etsy.
My customers are the absolute best!
I have an amazingly loyal customer base! I have people who return year after year!
Q: What are your main focuses for growing your business?
A: I currently am focusing on my blog. I am pouring a lot of time into it in hopes of providing practical help to parents.
I spend a lot of time writing, promoting, and keeping in touch with my following on social media.
In return, my blog has pointed customers to my Etsy shop. I love my Etsy shop, but I do recognize that a one-person business has to find multiple ways to sustain itself financially and I believe that my blog is a great source.

Q: Where do you promote your items and business?
A: I promote on Facebook, Twitter, Pinterest, and Instagram. I post most often on Pinterest and Facebook. I have 2 Facebook pages and I will admit that I've been much more "chatty" on my blog page lately than my Etsy shop page.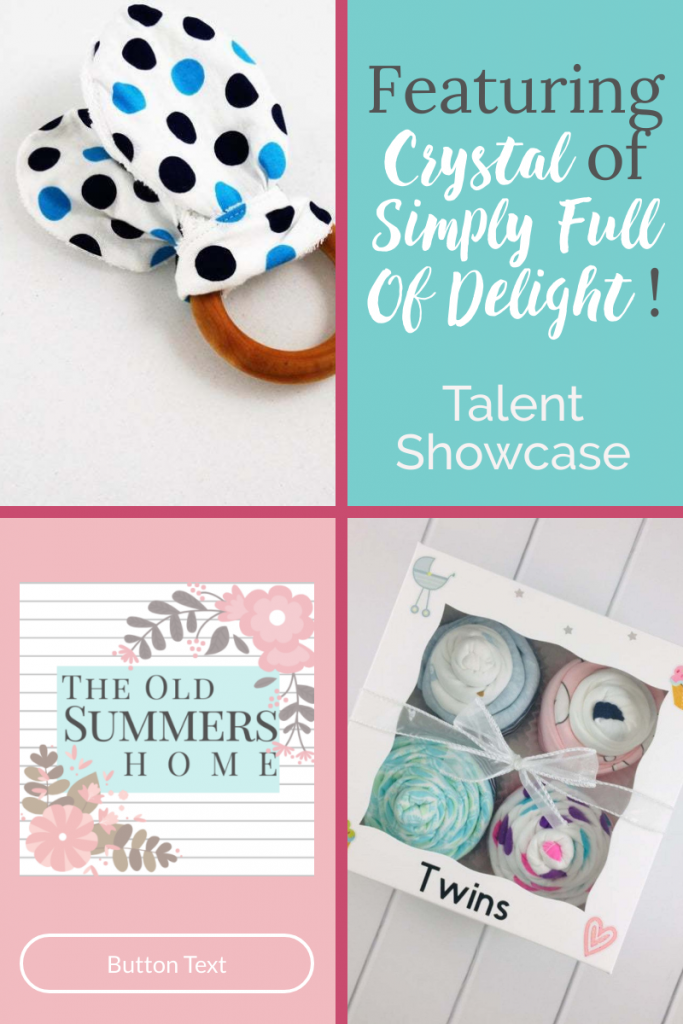 Q: Do you do trade shows (craft fairs) or have a storefront?
A: I love participating in two local craft shows a year around Christmas time.
There's nothing quite like interacting with my customers face to face.
It's the best way for me to do "market research" to find out what my customers love and what they need!
I do not have a storefront, but my items can be found in Osceola MO at my mother-in-law's amazing gift shop: The Heart House.

Q: Do you work within your home or an office setting?
A: I have a kid-free workspace in my home in Quincy IL
Q: What or who inspired you to take this path?
A: My mother and grandmother taught me how to sew as a child. It was the creative outlet I needed as a young stay at home mom.
When I did my first craft show, I was shocked that people were asking if I had an online store. My Etsy shop was started right after my first craft show.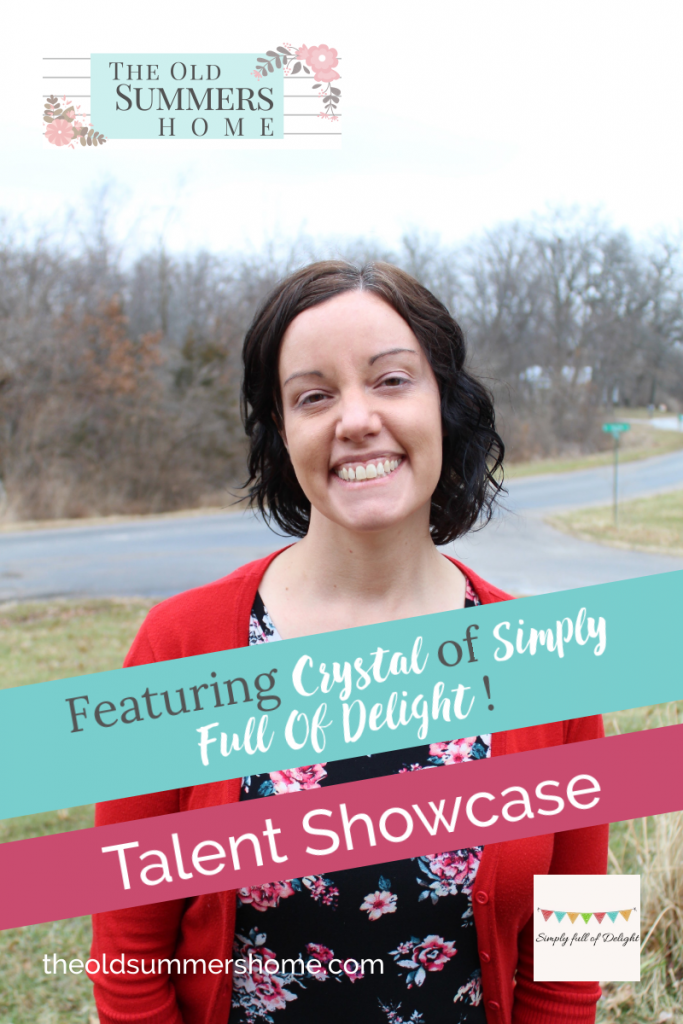 Thank you, Crystal Garman, for the interview!
Thank you so much, Crystal Garman, for taking part in this interview. It has been amazing to get to know a bit more about you and your business/craft.
I feel like we have a lot in common. I used to be a seamstress as well and made baby items, tutus etc. Your work is absolutely stunning and I'm so impressed by your dedication to continuing building and growing your business! I'm so glad you found your identity and your passion!
I love that you took your passions one step further and started a blog! That is so business-smart! I love the outlet my writing has provided me as well. I wish you much success on your delightful journey!
Be sure to check out and follow Crystal on Simply Full Of Delight and remember her beautiful Etsy shop the next time your are shopping for the most delightful baby gift! (Follow her on all her social media found at the beginning of this post!)
If you or someone you know would like to be featured on our Talent showcase please head on over to our work with me page and sign up to be featured on The Old Summers Home

Until next time;
Jenn Summers
The Old Summers Home