Hello and welcome to The Old Summers Home! We are finally starting to see some nice weather and it is inspiring me to start my Goal of Spring Cleaning! Today I'm going to share my best tips with you! Get ready to get your cleaning on.
Spring Cleaning with a Joyful heart
The thought of spring cleaning can be very overwhelming and knowing exactly where to start can make this even more difficult. I'm going to give you my best advice on how and where to get started.
The most important thing you need to remember is it doesn't all have to happen in a day or a week even; just pace yourself as best as you can but be diligent with your list. You can get our list here if you're not sure where to start. Some of these tasks can be separated room by room and others will involve the entire house (don't worry these will be simple tasks that won't take too much time for the most part).
Make sure to keep your end goal in mind – my mantra is 'it's going to be so worth it!' I find myself constantly saying this when doing something I'm not so keen on or having a hard time seeing the light at the end of the tunnel haha.
Set yourself a time limit and use a checklist. Decide on an allotted amount of time, for example, one hour, set your phone timer or stove timer and get to it. Once it goes off check off all that you completed on your checklist. You will be amazed at how much you can accomplish when its allocated time to doing just that!
Let Spring In While You Clean!
Open the windows and let the fresh spring air in! Try playing some of your favourite music and make cleaning a family routine. Crank up the tunes and have a bit of fun. Clean with joy and the tasks will go quickly.
A clean house allows you to see the beauty of your home. You can decorate your home all you want but cleaning and organizing are key to allowing your decor ideas to really pop. If organized well you can cut down a lot of your cleaning time.
Creating decor that has a purpose is a great way to incorporate organization and cleanliness. Even simple projects like our laundry room change holder or our wire basket tutorial, both simple with an intended organizational purpose.
Where to start your Spring Cleaning?
When we think of the state of the cleanliness of our home, we think of impressions made upon people when they come into our home for the most part. Anyone who walks through our door gets an immediate impression of our overall home. Therefore I suggest starting with the porch, mudroom, entryway, whatever it is you call it. The area that people will always see whether dropping off a package or coming for a visit. On our spring cleaning checklist, our laundry room will be included in this section because it is in our mudroom.
We spend a lot of time in our kitchen and it truly is the heart of our home, therefore, it is next up on our cleaning list. Our family room is a place where we all like to relax and unwind so that comes after our kitchen. Next up is the bathroom followed by the bedrooms.
We have a great list to help get you going and keep you on track in our shop. The list is broken down room by room and has 50 itemized tasks to help you get your Spring Cleaning done! Get it here.
My Favourite Spring Cleaning Products
Melamine Sponge
Are you wondering what a melamine sponge is? It is an abrasive foam sponge that you wet and scrubs with that powerfully cleans practically everything. You should be aware that they can remove paint or the sheen from flooring and other surfaces so be sure to test it in a hidden spot first. Personally, I haven't experienced this but I have heard others have.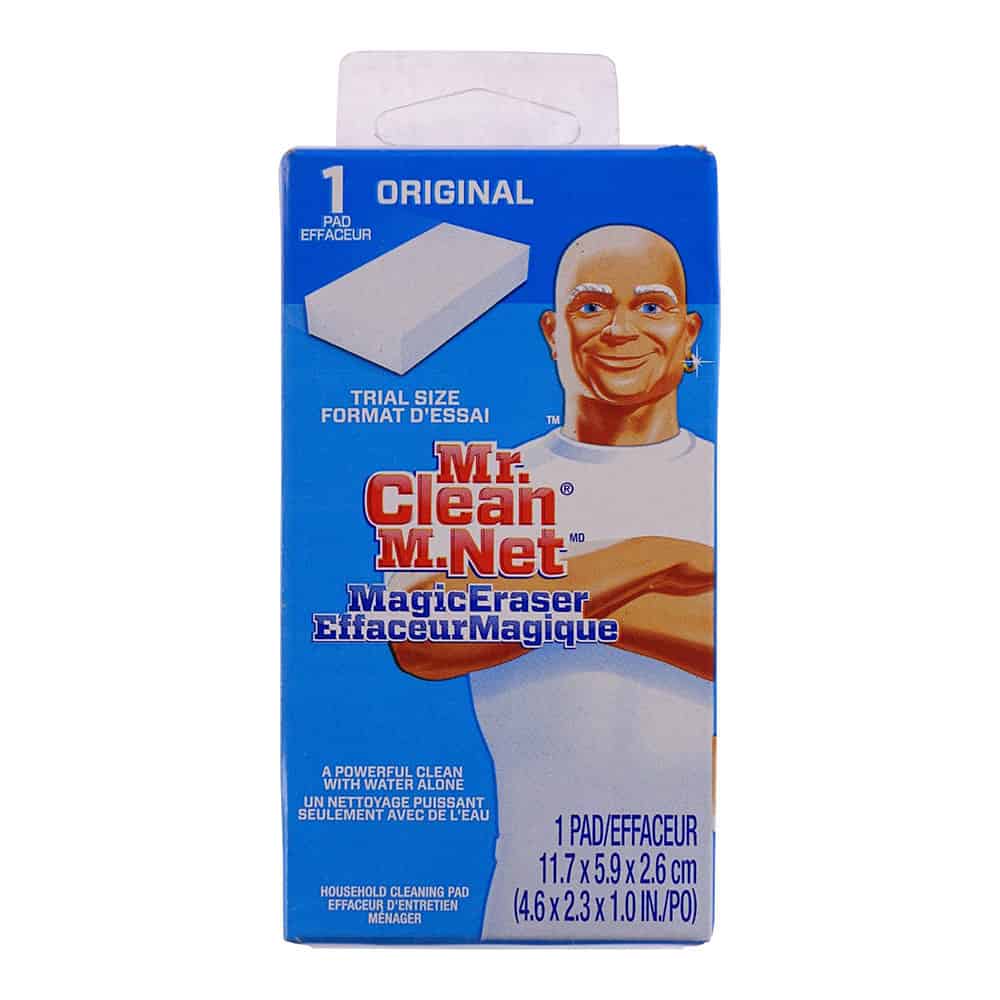 Mr. Clean Magic Erasers are the most known melamine foam sponge but there are other brands that work just as good. You can also cut your foam down to a smaller size to get them to go further because they really are like an eraser and disintegrate with use.
These will be your new cleaning best friends. Great for dirty doors, trim, stovetops, scuff marks, crayon, and permanent marker mishaps; they wipe right off! Simply dampen and lightly scrub. Wipe off any remaining residue that may have been caused by the disintegration.
General Purpose Cleaner
I love to use a homemade cleaner, it is safe for so many surfaces and being that I am sensitive to a lot of harsh cleaners and scents it's the perfect alternative. This one cleaner replaces many of the commercial cleaners you may be using day in and day out. What's better than having one cleaner for a multitude of cleaning?
Want the recipe? Subscribe and you will receive our FREE Best Cleaning Recipes in your inbox along with an added bonus of our Spring Cleaning Checklist tool to help get you motivated! Cut back on your cleaning supply clutter with my favourite general purpose cleaner.
Unstoppables
I absolutely love using Unstoppables! No idea how it took me so long to find these amazing little gems. The smell is so amazing and I'm pretty sensitive to scents and these do not bother me. They give such a clean fresh smell and they have many scents to choose from.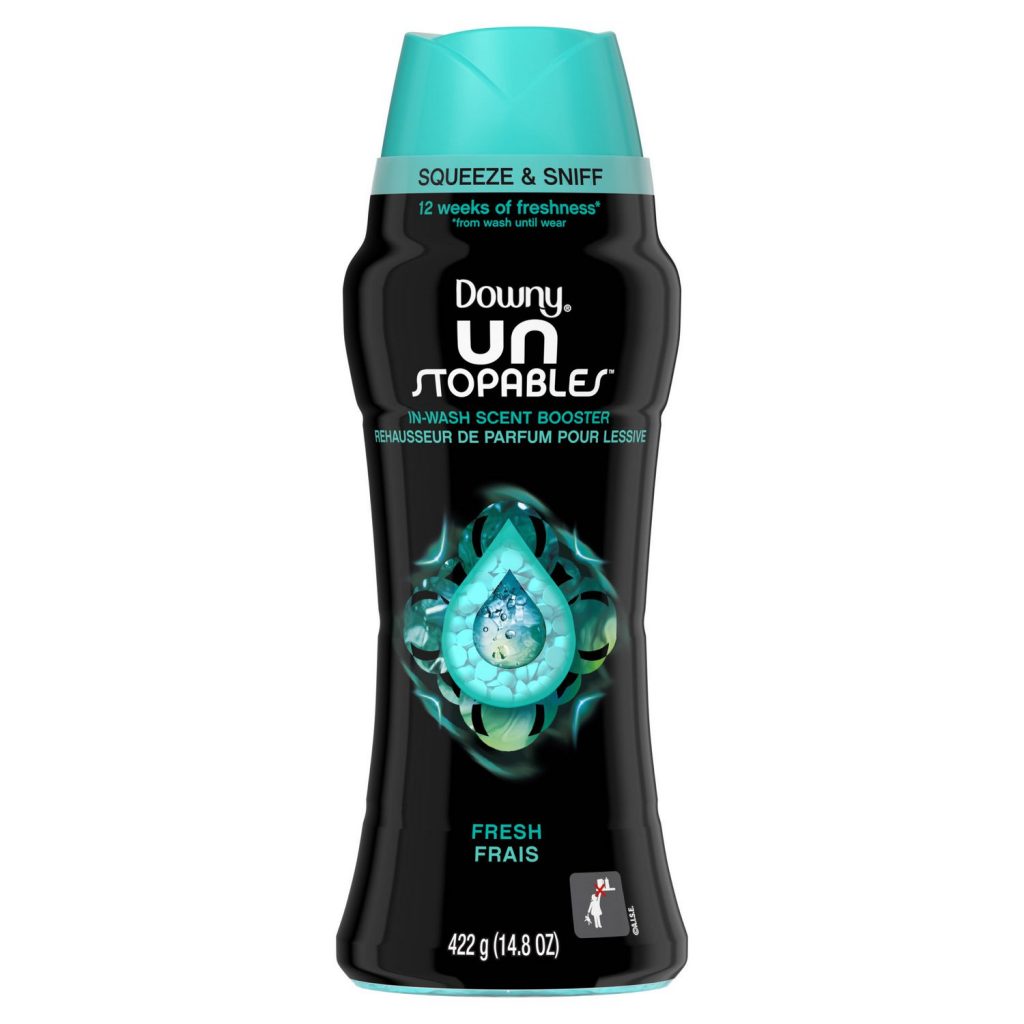 I use these in our everyday laundry and especially recommend them for towels and bedding. Your laundry will smell fresh for weeks.
Extra bonus you can put these little pellets around the house as a deodorizer too! But make sure to keep them out of reach of children and pets. Add them to the bottom of your trash can before you put a new bag in to help eliminate odours.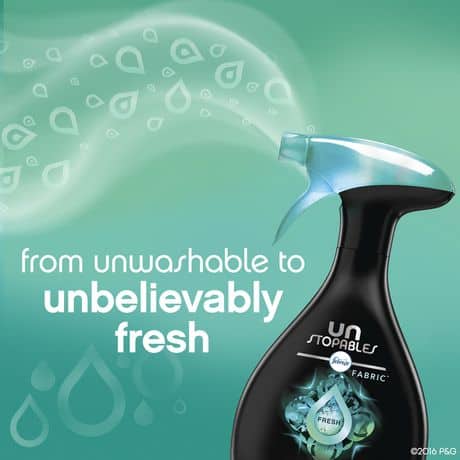 Baking Soda
Cleaning products don't have to be expensive in fact some of my favourite cleaning products are found in your pantry already. Baking soda is an effective abrasive cleaner that fights stains and freshens. You will be amazed at what baking soda can actually do in a simple paste.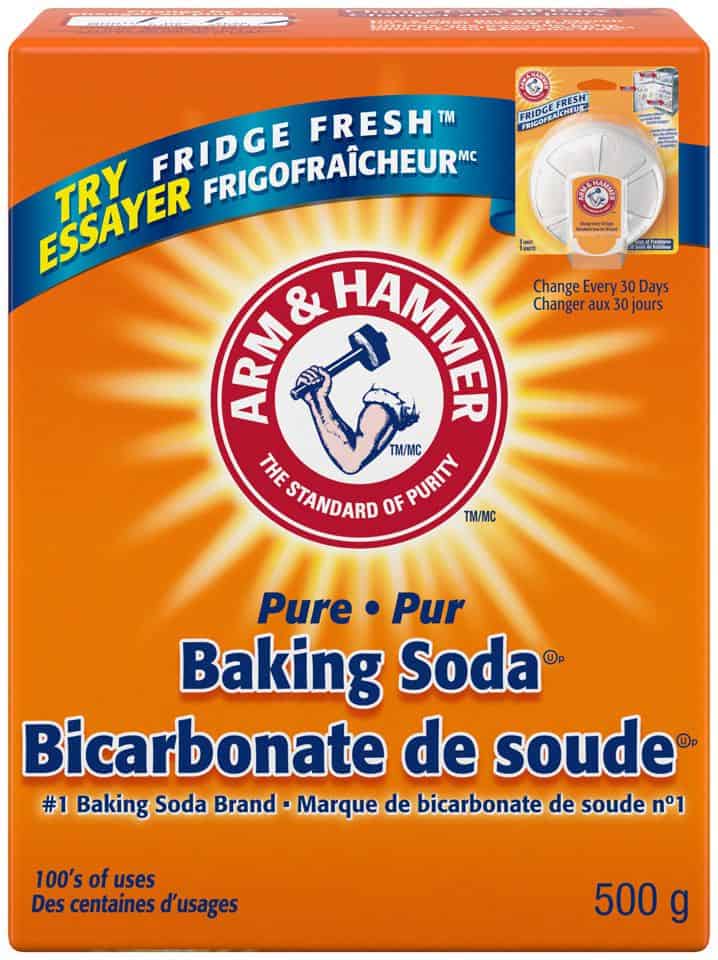 Baking soda is an abrasive cleaner that helps brighten and disintegrate tough soiled stains and grim. Cleaning cupboards, walls and unclogging drains are just a few of the many wonders for baking soda. Not only is it a great natural cleaner it is also extremely effective and affordable.
It is safe for skin, in fact, softens skin, you can add it to your bath too! If your children have terrible knots in their hair try adding baking soda to their bath!
This is by far my favourite soap scum fighter. It's truly amazing stuff and no overwhelming smell. I will never forget the first time I used this stuff. I was pregnant and we were moving into our first home.
We had always had this terrible limescale in the bathtub that I could never get rid of and I tried everything from ammonia to a powerful cleaner called sparkle etc. I even sat in the tub with a tiny screwdriver and razor blade and tried to chip it away as carefully as possible.
Well, we were moving and I couldn't leave this awful scum behind for the next person to deal with. I also may have been nesting, I was a complete clean freak during pregnancy hahaha.
I went to the store and stumbled across Lysol bathroom cleaner and it had a tidbit about being a safe or low scent or something or other; I can't remember it was over 8 years ago haha.
I took my new purchase home sprayed it on, came back a half-hour or so later and OMG it came right off with a wipe!!!!! All of it, right off, as simple as that. It's all I use now for my tub and bathroom sink. Once you try it, it will be all you use too.
I use vinegar for so many things around the house. Vinegar is a safe disinfectant and has the power to de-grease and deodorize. It works amazingly on its own and even more powerful paired with baking soda which gives it an abrasive quality.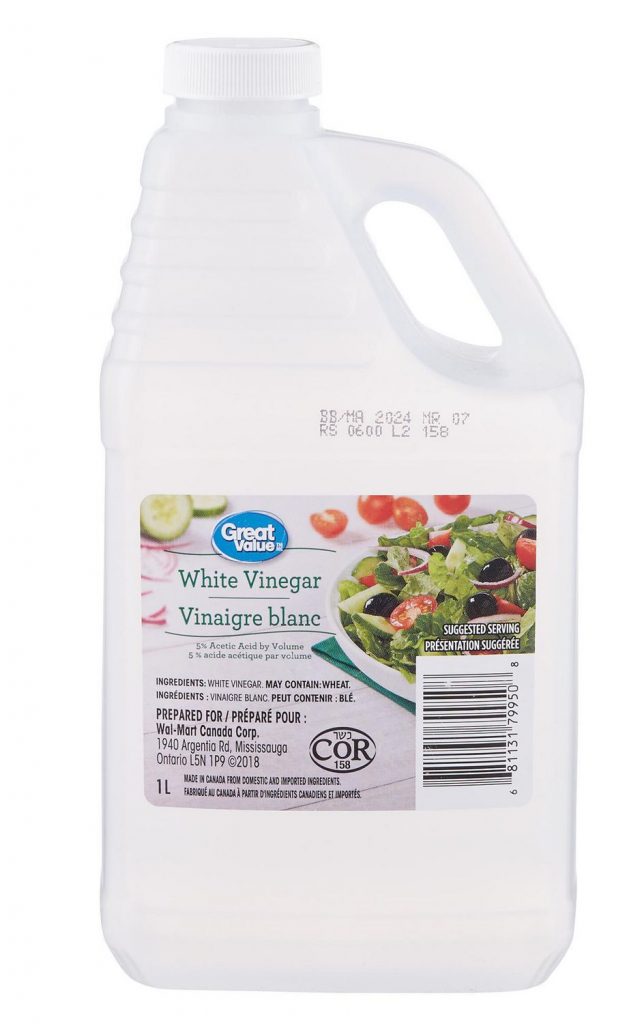 Ever forget to switch the laundry to the dryer until the next load? Throw a half cup of baking soda and one cup of vinegar in, set to heavy soiled and let it run its course. It helps tremendously to fight that awful musty smell. You can also add a few unstoppable's to freshen it right up.
Vinegar has many, many uses; from shining your countertops to unclogging your drains.
It is safe to run through a coffee pot and still strong enough to break up mineral deposits. Best of all vinegar is an affordable product found in most homes.
My Favourite Spring Cleaning Tips
Kitchen Countertops
Do you have nasty stained laminate countertops that make you cringe? Rust stains that won't wash off? Transferred colour stains you can't seem to get rid of? Well, I sure did and if this sounds like you then this tip is for you!
The solution is so simple and so powerful it will knock your socks off.
Quick Steps to Deep Cleaned Counters
Simply clear your countertops and mix baking soda with water and apply it to your countertops. I suggest applying to your entire countertop and not just spot treating the first time because you will be amazed at how much of difference it makes.
I used one box of baking soda to do my entire countertop and all bottom cupboards. It is easier to use if you make it a little bit runny. Once your paste has sat for a while but not quite dry yet, rub the baking soda paste in a circular motion and watch as the stains and grit come right off. Then wash your counters off until all residue is gone.
The results will WOW you!
Now just stand back and say WOW!!!!! I seriously had no idea my counters were such a different colour underneath. We had been contemplating refinishing or replacing them for the past few months. Now I'm not sure about refinishing them because they look great so they might just stay a bit longer.
A box of baking soda costs approx $2.00 and now my countertops are free of stains, rust spots and grime. It took me approximately 2 hours including 30 min wait time after applying and I also did my base cupboards at the same time. With a little bit of work you can rejuvenate your countertops for a few dollars, why not give it a try.
Exterior Doors
Exterior doors get very grimy throughout the year and now that the sun is shining bright those dark handprints and scuffs really stand out. After years and years of looking for an easier way, I found one that was right under my nose the whole time. Melamine Sponge, a brand new sponge works the best, but you can cut in half as well.
First of all, saturate the entire door and scrub with your sponge to get spots like boot scuffs. Make sure you change your water and rinse your sponge often because the dirt will just run right down your door. I like to use an old towel to keep my floor from getting wet. After its all been given a once over and a scrub use a large wet rag to wipe clean. Last, of all spot treat any residual stains or scuffs you may have missed.
Now that your door is nice and clean it's also a great time of year to give it a fresh coat of paint and add some pop of colour to your home. I've been waiting all winter to be able to paint the door, I'm so excited to give it a go soon. I'm sure josh is regretting saying I could paint it dark teal hahaha.

Windows and Sills
For outside windows, I first spray with the garden hose to remove any webs and debris. Then I use ammonia mixed with hot water in a bucket (wearing gloves) and use a window squeegee. *Note- I don't clean my windows until much later in the spring once the ground has defrosted.
As for the interior windows I wipe with baking soda and wash with vinegar and hot water or Windex when it is just one window that needs some love haha. Wash in a circular motion, allow the window to air dry. Once dry polis with a dry microfibre towel.
Window sills are just nasty and the tracks are so difficult to clean, short of spraying them with a pressure washer haha. I had seen this hack a while back and finally decided to give it a try and now I'm sharing it here with you.
Spray tracks with vinegar and sprinkles of baking soda. Use a wet foam brush to clean the track. once you get all the debris clear use a rag to dry up residual water.
Removing Crayon on walls and cabinets
If you have children I'm sure you have experienced some lovely wall art in your time. I have scrubbed many and this tip is the easiest I've found after trying many methods. Especially great on laminate cupboard doors!
Use a wet sponge dipped in baking soda and lightly rub the crayon. It will come right off, then simply use a wet rag to wipe clean. Melamine sponges also work amazing for cleaning walls just make sure not to scrub too hard.
I've been known to wash walls and ceilings with sponge mops. Takes much of the work out of it and no going up and down stools. If you don't have a sponge mop, a Swiffer works great and you can use rags instead of their pads, just rinse and put back on. This tip will cut your time at least by half. (If you use your Swiffer wet jet make sure to remove the cleaner cartridge before starting or it may leak out and removing it will also help reduce the weight).
Freshen Mattresses
To help freshen your mattresses sprinkle baking soda on the mattress and let it sit for an hour. I like to open the window to get a nice fresh breeze in too. Once an hour or so is up, vacuum off.
I love to make my bed with some freshly washed sheets that have been done with Unstoppables, they make them so soft and smell amazing. Another option is to add some talc powder between the sheets for a nice scent and softens up the feel of the sheets.
Caulking
Well to many of you this might not seem like something that should be in a Spring cleaning post but let me tell you just why it is.
Caulking gets dirty and can deteriorate defeating its purpose and creating an unclean surface. Smooth caulking around sinks makes it easier to wipe down the surface throughout the rest of the year. And it will keep debris from building up and collecting unwanted germs.
I'm not a pro at installing caulking but I have a technique that makes it look pretty darn good when said and done.
My caulking tips
First, you need to clean off the old cracked caulking. I use an exact-o knife to cut it free from the surface and it usually peels off pretty well from there. Use a razor blade to scrape any remaining caulking and a baking soda water paste will help clean it right up too. Make sure to clean well and dry well.
You will need a caulking gun and kitchen and bath caulking for sinks, toilets and tub areas. Cut a medium-sized hole on an angle into your caulking tip. While holding your gun on angle pump and create a long thin bead. If it's too thick that's ok we are going to fix that in the next step.
Have a pail with soapy water ready. Dip your fingers in the soapy water and begin to smooth out your caulking and wipe the excess onto a rag. Make sure to keep your fingers wet with the soapy water as you work it into a smooth line.
Once you are satisfied with the caulking job to make sure the surrounding area stays dry for the next 12 to 24 hours whichever your caulking suggests.
Now anytime you clean this area throughout the year it will be much easier and will really shine.
What are your favourite Spring Cleaning Tips?
Do you have any Spring Cleaning tips you would like to share? I would love to hear them. These are just a few of my favourite products and tips, I'm excited to share more of my favourite cleaning hacks and to learn about yours too. Drop a comment below or send us a message! Feel free to ask any questions.
Don't forget that when you sign up for our newsletter you will receive our Best Cleaning Recipes FREE and Our Spring Cleaning Checklist as an extra bonus!
Thanks so much for joining us today at The Old Summers Home. Now that you've got your cleaning on you can start showing off all your amazing home decor pieces! Happy Cleaning!
Until next time,
Jenn Summers
The Old Summers Home