As a teenager, I always wanted to decorate my bedroom with my favorite colors. I remember pouring over the Sears catalog and circling all of the bedding, lamps and wall decor that my heart desired. My mother usually nixed most of the ideas but it was sure fun to dream.
Now that my own girls are reaching their teens and they have outgrown their cute little girl rooms, it's time to move towards something a little more elegant and more sophisticated like the purple bedroom one daughter was determined to have.
As we have been researching cute teen bedroom inspo, we've also found some really cute teenage wall decor ideas too. I thought I would share a few of our finds with you so you can see some fun things to do in your own teenage girls' bedrooms.
To make life easier we are purchasing a few products and to save a little money we plan to DIY a few of these great ideas. Here's what we've found!
This post may contain affiliate links. If you make a purchase, I may earn a small commission at no extra cost to you. As an Amazon Associate, I earn from qualifying purchases. Read more about these links in my disclosure policy.
Cute Teen Room Decor DIY Projects
DIY Yarn Wall Hanging
This Boho-style wall decor is easy to make and would create a nice statement on a teen girls bedroom wall. I think it's a fun and simple piece to add to any small space.
Click here to learn more from Cupcakes and Cutlery.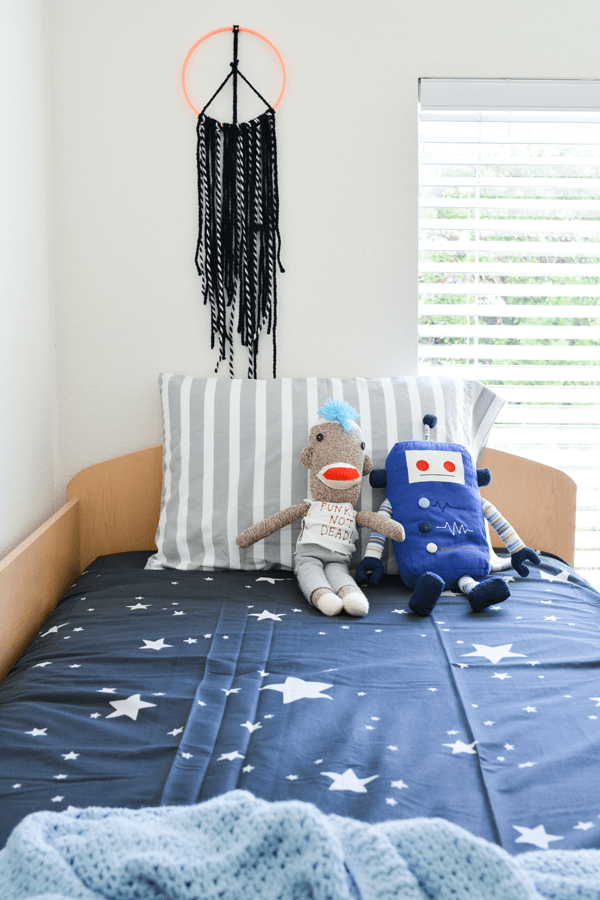 Psychedelic Glitter Paintings
Here's an easy way to add some bright colors to your teenage girl's bedroom! Embrace the 1960s with these fun DIY psychedelic art pieces for your bedroom wall.
Click here for the easy tutorial from Artsy Kharma.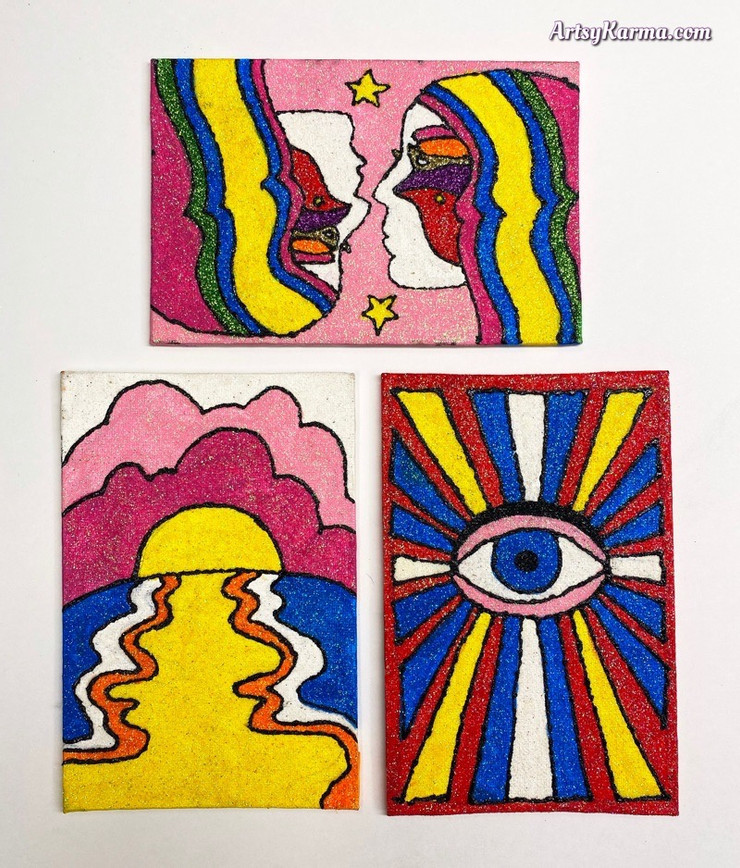 DIY Ombre Hexagon Wall
With a little paint and tape you can create an impressive accent wall in a teen girl's bedroom. I've actually created a somewhat similar accent wall in my own bedroom, but this version is much cuter and is the perfect choice for a teenager's bedroom. It could be a fun family project!
Click here for the full tutorial from the DIY Nuts.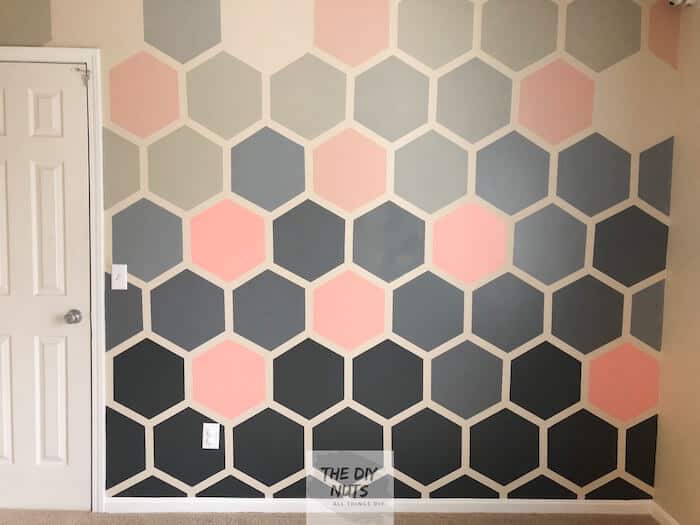 Floral Monogram Shadow Box
This project is simple to make and gives you a simply stunning result. It's the perfect craft for cute teen bedroom decor.
Click here to learn more from The Country Chic Cottage.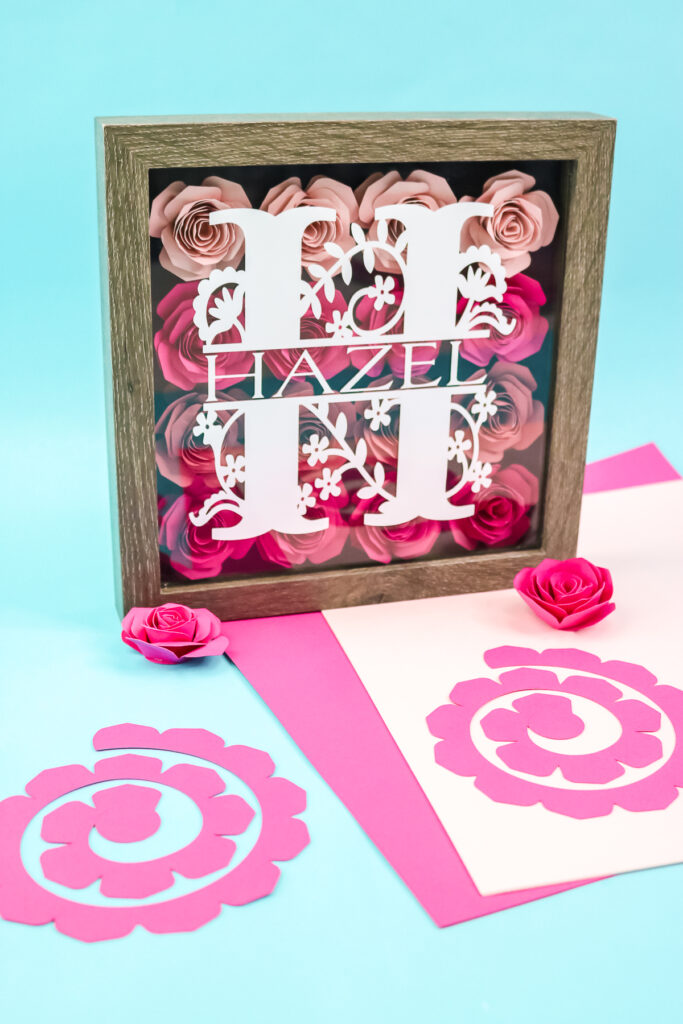 For a similar but lower-budget idea, check out these free letter art printables from The Peculiar Green Rose that can be framed for a beautiful wall decor option.
Geometric Wall
Another fun accent wall idea with a simple geometric pattern that requires no measuring or templates. I love the idea of string lights over the vibrant color blocks too! You could really do this with any color scheme – not just the one they've done here.
Click here to learn more from Cabin Lane.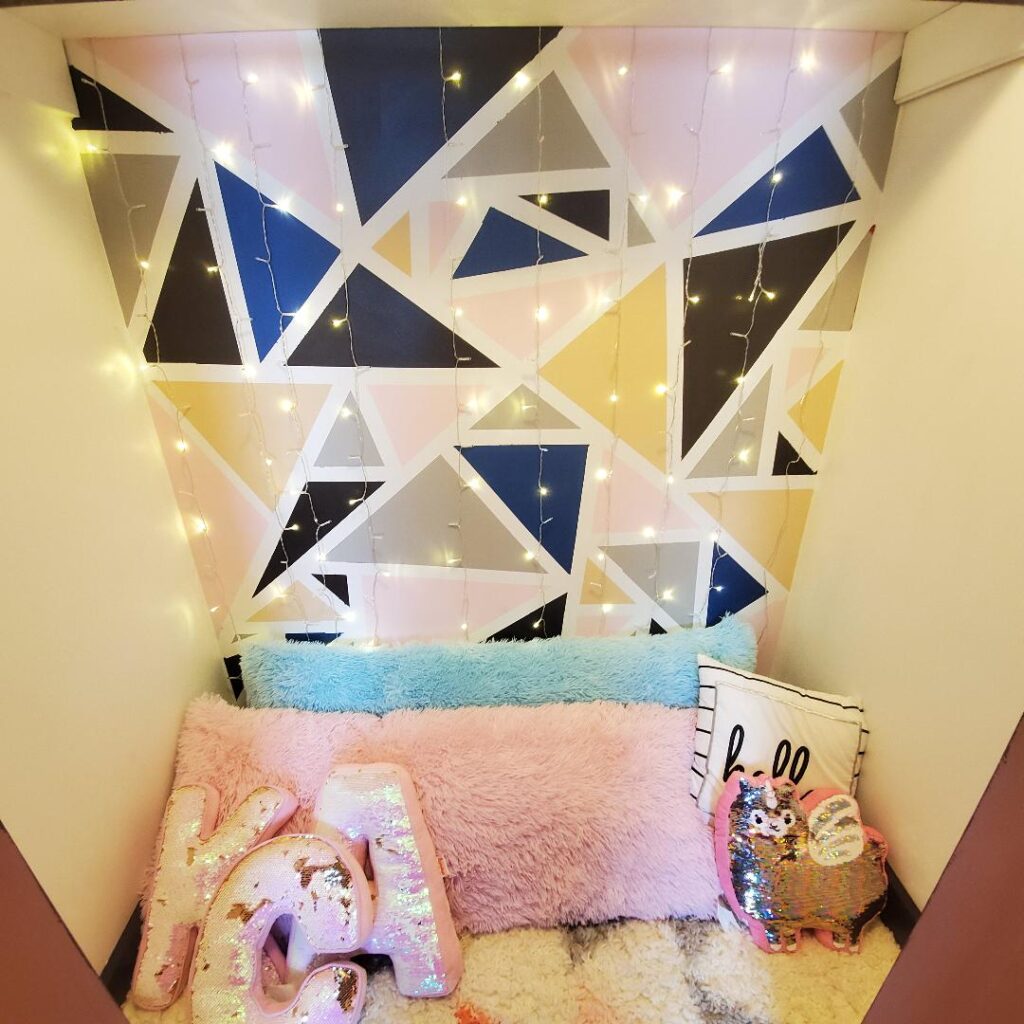 Here is another variation of a geometric wall that I painted in my own bedroom! You can see a quick tutorial here.
Mandala Art
You'd never guess that this gorgeous wall art is made with toilet paper rolls. This mandala design is both beautiful and trendy and perfect for a teen's room.
Click here to learn more from Colorful Craft Corner.
Agate Stone Wall Hooks
Not all wall decor has to be aesthetic only; it can be functional as well. Transform an area of her room in one easy step with these beautiful wall hooks! Turn agate stones into chic bedroom decor that is the perfect place for hanging jewelry, scarves and handbags.
Click here to get step by step instructions from Lovely Indeed.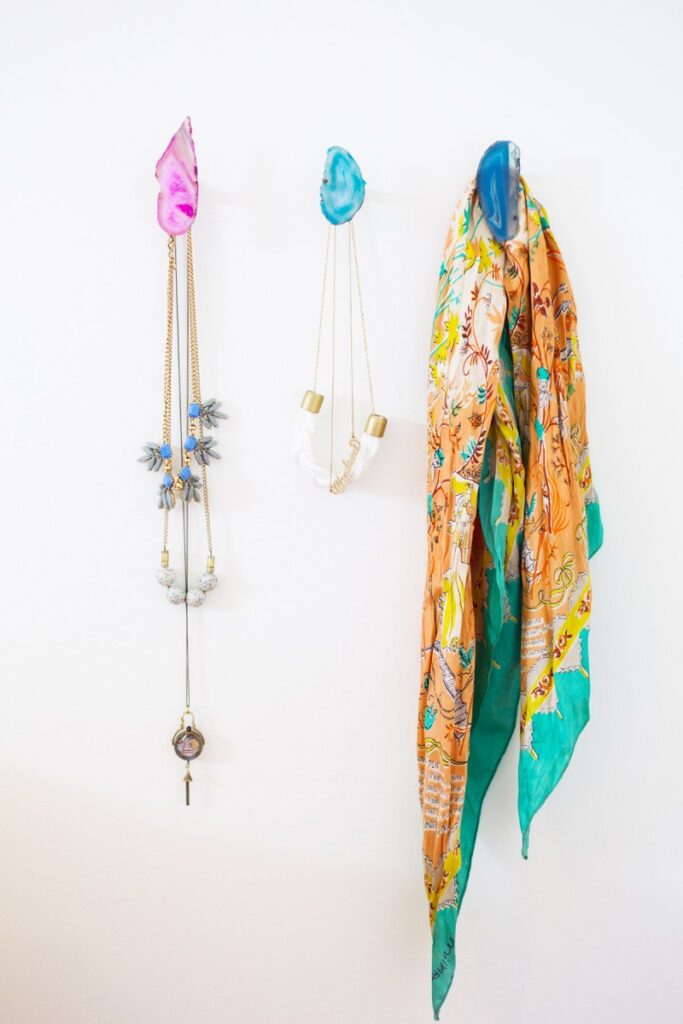 Succulent Wall Decor
Not gonna lie, I really want to add this to my master bedroom! I just love green plants, and what better way to add greenery to your room than by combining it with fun wall decor. Bring a little of the outdoors inside with this zero maintenance faux succulent wall decor that's fun and easy to make.
Click here to learn more from Making Manzanita.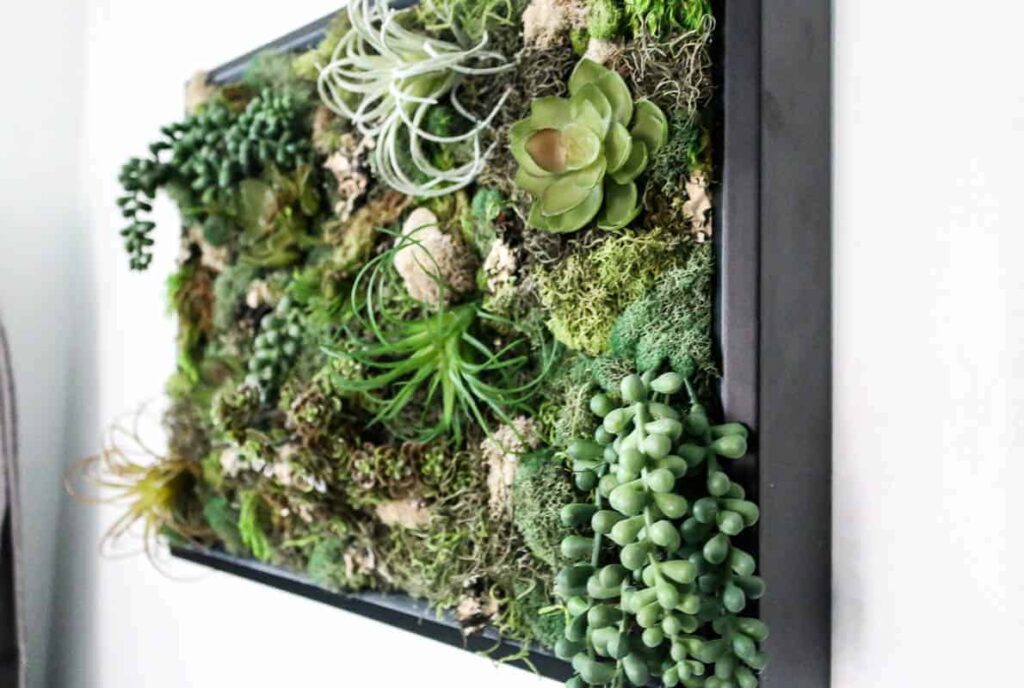 DIY Painted Circle Headboard
A simple hand-painted circle is a great way to make her room feel super special! It's amazing how something so simple can have an incredible impact on the look and feel of your teen daughter's bedroom. And the best part is that this can work with any color palette – plus it's really quick and easy to do!
Click here to learn how from Pop Shop America.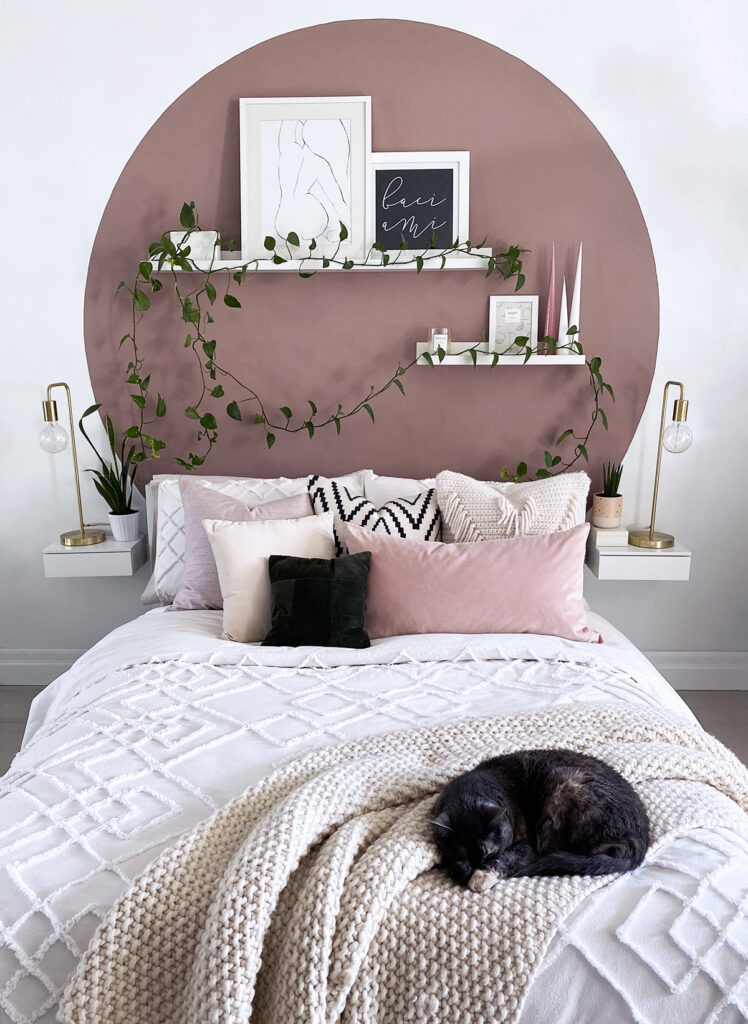 Tissue Paper Pom Poms
Not interested in painting? Add some fun pops of color with these easy to make tissue paper pom poms.
Click here to learn all kinds of crafty ideas from One Crazy Mom.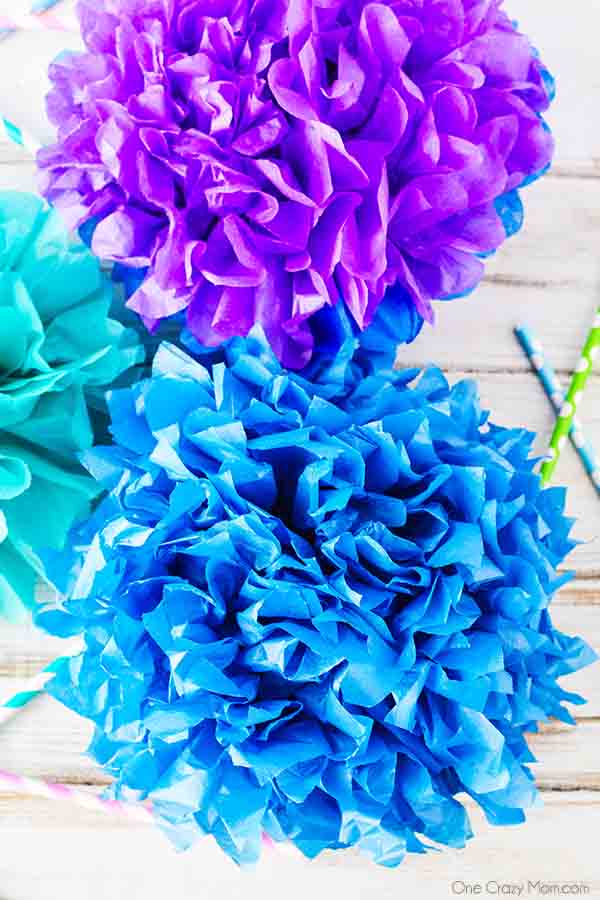 Teenage Girls' Bedroom Ideas
Floating Shelves
Trendy and functional, these wire and wood shelves look cute and will hold all kinds of stuff to keep your teen girls room organized. Trendy and functional, these wire and wood shelves look cute and will hold all kinds of stuff to keep your teen girl's room organized.
These are a good idea for your teen daughter if she has lots of little trinkets but not a lot of space in a small room. They are the right size to hang up high so she can still see those sentimental items without cluttering up her dresser!
We recently found some similar in the Target Bullseye Playground (the Dollar Spot) or you can order these on Amazon by clicking the photo above.
Decorative Initial Letter with Lights
Having your name in lights would be so cool! Easy to do for a short name, but even just having her initials or just one letter would make her bedroom feel more personalized and fun.
These metal marquee letters light up easily with the flip of a switch and some batteries. They can sit on top of a shelf or hang on the wall. A variety of letters surrounded by photos and other items that represent her personality would be a cute idea too!
Round Mirror
Mirrors are a must in a girl's bedroom, but they don't have to be boring! This 30 inch mirror has a gold frame for an extra elegant *touch* without being overly girly or too "grown-up" looking.
This modern mirror would be perfect over a small table for a DIY vanity, or hanging over her dresser so she can check her 'fit before heading out the door!
Crescent Moon Light
I think fairy lights lights or twinkle lights are so fun, but this is like a combo of neon signs with fairy lights which is even cooler!
Light up the room with this neat crescent moon light. It would be amazing over a canopy bed or loft bed. This sweet design will fit any style of bedroom.
She's Going Places Map
Celebrate all the wonderful things your daughter will do in her future with this inspirational map wall print.
Available as a canvas, or can be ordered with a black or white frame.
Macrame Photo Holder
Let your daughter customize part of the decor with some of her favorite photos. This boho wall hanging allows her to create a gallery wall without all the holes and push pins (plus it's really easy to change out photos of friends or romantic interests who come and go).
This style is my favorite and is available with white woven material. If pink is her favorite color, definitely check out that option as well!
Be You Neon
Yesss, another neon sign! Celebrate your daughter's unique personality and style with this fun "Be You" neon sign.
Mirror/Makeup Organizer
If your house is like mine, space is at a premium and teenage girls can have a LOT OF STUFF with not enough places to put it!
This over-the-door organizer is a full-length mirror that easily slips over a door or mounts to the wall and opens to reveal a makeup and accessory organizer that would be perfect for a teenage girl bedroom.
If you click through the photo, you'll see other options available too – including a similar organizer with lights, plus standing jewelry armoires that offer even more storage ability.
Wire Wall Grid
This wire wall grid is a great teen girl bedroom idea. She can hang pictures, jewelry and organize her space without taking up much room.
I'm partial to this gold style, but there are rose gold, white, and black options too.
Faux Leather Headboard
Update her bedroom furniture without buying a whole new set. Simply add a new headboard to completely change the look of your teen girls bedroom.
This white faux leather headboard is versatile enough to fit almost any type of bedroom decor or style, or go for the black faux leather for a darker look!
Which ideas do you and your daughter love? Pin them for later so you don't forget.