Hello and welcome to The Old Summers Home. It is the end of 2019 and I'm very excited to roll out our top 10 blog posts of 2019. I'm looking forward to putting everything I have learnt in the past year into 2020 and making it an even better year! I want to thank all of our readers for supporting us and helping us grow. These are your Top 10 blog posts of 2019 from The Old Summers Home!
Our Top 10 Blog posts of 2019
We will do a Countdown of our top 10 blog posts, so try not to cheat by scrolling to the bottom, haha! I hope you enjoy our year in review!
#10 of 10 Top Posts of 2019 is Our Farmhouse Christmas Window Wreath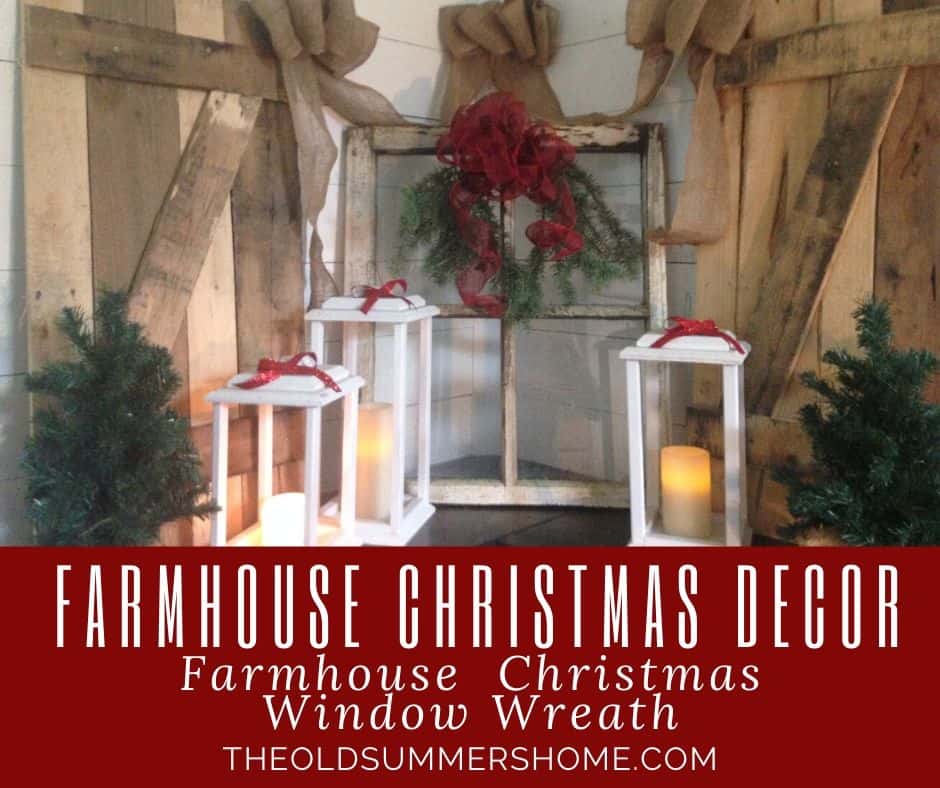 I love Farmhouse and apparently you do too! I share farmhouse Christmas ideas with our angel tree topper too but our #10 Top Blog Post for 2019 is or Farmhouse Christmas Window Wreath. A five-minute project that utilizes an old window and gets you creating outside of the box!
This tutorial is an easy way to make some DIY decor for your home. Repurposing old farmhouse windows is one of my favourite things to do because the ideas are endless!
#9 Angel Wing Ornament
It makes me proud to say #9 of our Top Blog Posts of 2019 is our Angel Wing Ornaments. These are a personal favourite to me and can be found on our farmhouse Christmas tree this year. They are also featured in our Christmas Ornament round up!
This is a more recent post so to see it climb up is truly amazing to realize how much I have grown in my blogging and giving my readers what they want to read!
#8 is our Philly Cheesesteak Leftover Recipe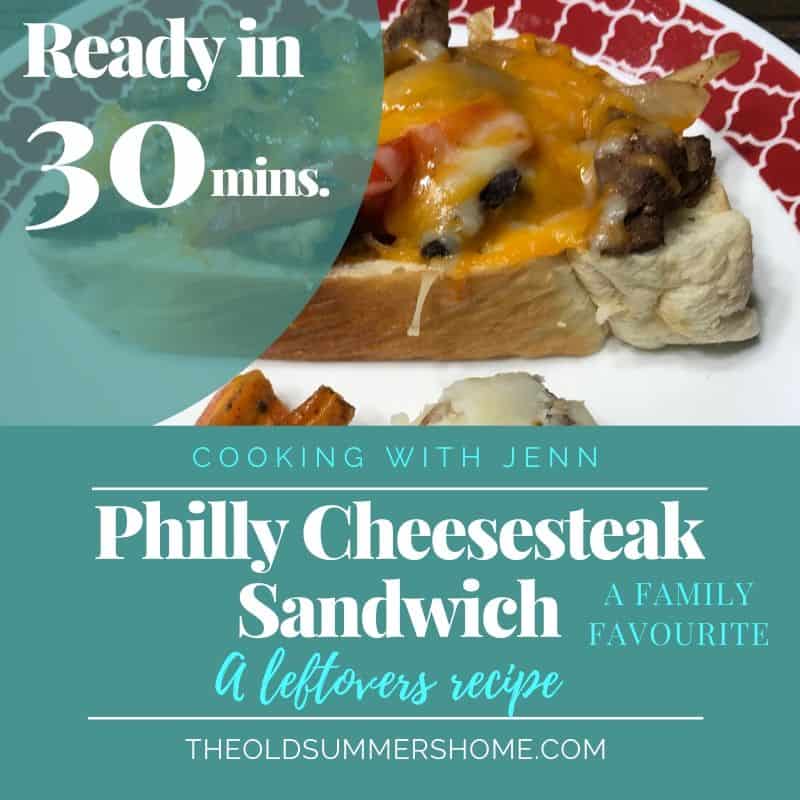 Our Philly Cheesesteak recipe is a great way to use up leftovers. I'm a busy mom trying to keep it all together and make sure that my family gets the best of me at the end of the day.
One of my goals at The Old Summers Home is to make life easier for busy moms. Whether you be a working mom or a stay at home mom life gets crazy. Don't let mealtime get you down! Use our easy recipes to get the best of both worlds. Healthy family favourites ready in minutes!
#7 of Our Top 10 Blog Posts of 2019 goes to 90 Ultimate Fall Recipes Round-Up!
Thanks to a bunch of amazing bloggers this post became a reality! Our 90 Ultimate Fall Recipes is one of two Round-ups I made (77 Sensational Fall Decor Ideas being the other). I'm so glad at the response I received from other bloggers to make this post.
These recipes are absolutely amazing and mouth-watering! You are sure to find some new fall favourites your family will love. Make life easier by grabbing your copy of our Ultimate list of Fall Recipes FREE Downloadable PDF too! 90 fall recipes at your fingertips.
#6 of Our Top Blog Posts of 2019 is Our Mudroom Bench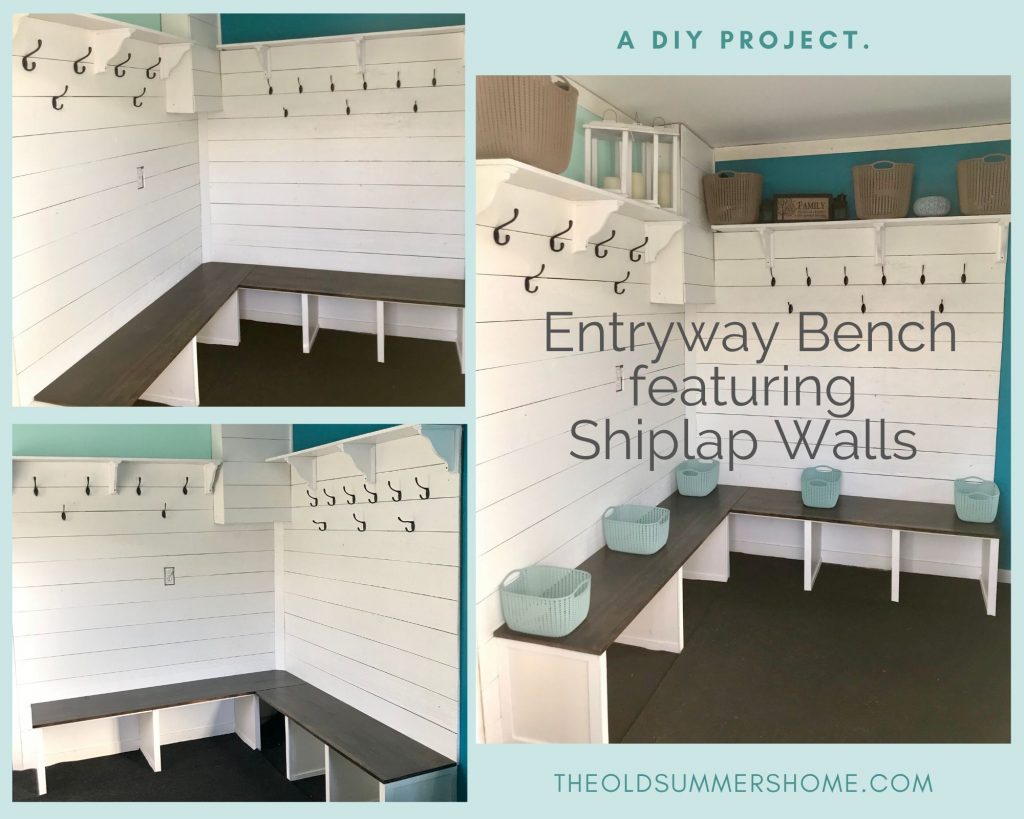 I absolute love Shiplap walls and this was my opportunity to finally add some to our home. The contrast of the dark wood stained bench against the bright white is nothing short of amazing!
It took me longer to write this post and tutorial then it took me to do our entire mudroom laundry room makeover from top to bottom hahaha. Our Mudroom Bench featuring Shiplap walls remains my favourite home renovation we have yet to do in The Old Summers Home. This renovation changed so much for our family and makes life easier and more beautiful too! Having some organization goes a long way for a busy family!
#5 of Our Top Blog Posts – How my Miscarriage Broke Me
For too long miscarriages have been kept hush-hush and mothers all around the world are made to feel this topic is not open for discussion. In the post, I tell you how I was affected and what you should do to protect yourself from an emotional break too.
Writing this personal blog post was very difficult. It was the first time I ever really opened up about our Miscarriage and the response this post has received has made me realize it is something that can only help others. I don't get personal very often but when I do I try to be heartfelt and real with you like in our 7 facts about me post. Thank you for the great response in the most difficult post I have written of the year!
#4 is our Apple Critters Recipe
Number 4 on our Top 10 Blog Posts of 2019 is our Apple Critters! I'm starting to think you all really love my quick and easy recipes haha! This recipe also includes great tips on what to do with all your leftover apples.
Every year our apple tree is full of apples and because we are waste not want not family, we need to get creative to store and use up all these apples! If you are looking for some great tips and an easy delicious recipe then this post is for you!
# 3 of our top blog posts- 5 Most Popular Fall Quotes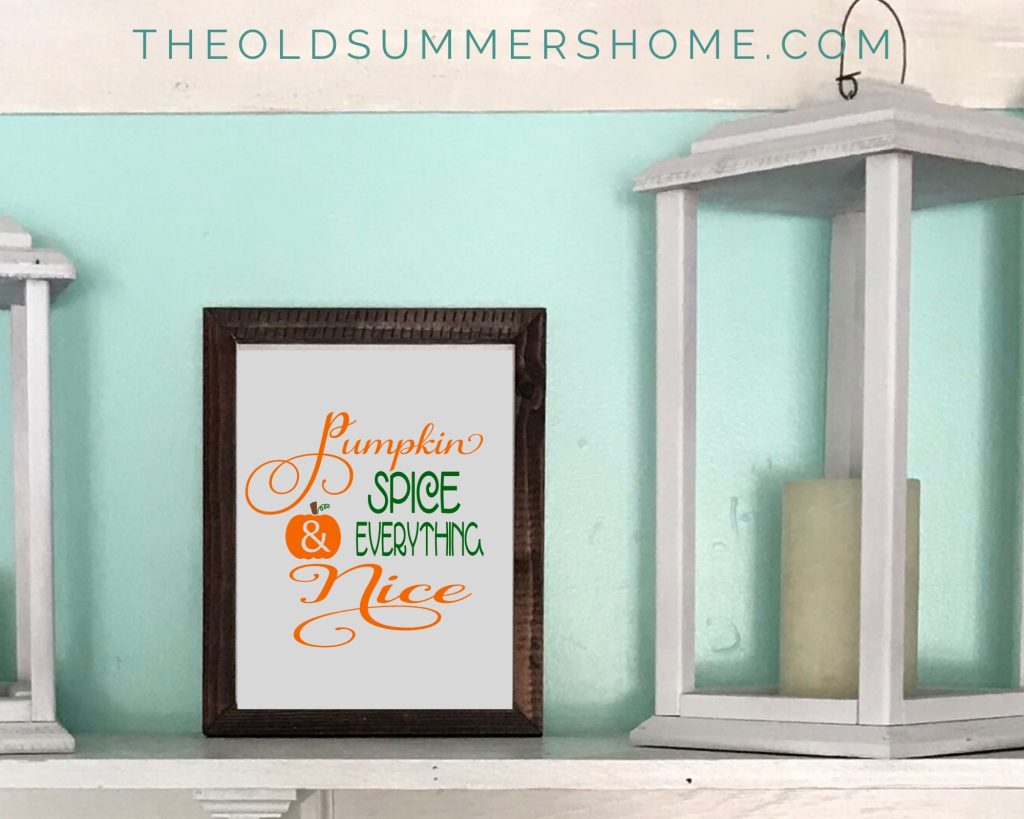 Our Fall quotes and how to craft with them blog post is still sitting up top of our most popular posts for 2019! These great ideas and free quote print and cut files have been a hit! If you haven't grabbed your freebies yet then sign up to gain access now! These quotes will be popular for many years to come. I will definitely update it for the upcoming fall to include some great new ideas too!
#2 of our Top Blog Posts – Our Nanaimo Bars Recipe
Our Nanaimo Bars are a delicious family tradition and because of that, I'm not surprised this is the #2 on our top blog posts list! These deliciously sweet bars are perfect all year round.
These are a Canadian trademark dessert, therefore, sadly means most people have never tried them. Most people think Nanaimo bars are difficult to make, however, this easy recipe can be done and chilling in under 30 minutes!
Drumroll Please! Our #1 Top blog post of 2019!!!
#1 Top Blog Posts of 2019 goes to Our Roast Beef Perfection Recipe
This delicious medium-rare Beef Roast Recipe has been our number one blog post all year and very popular on Pinterest too! It's great to know our readers appreciate great food. And although this recipe is not one of my 30-minute meals it is still an easy recipe that screams gourmet meal.
If you want to wow your guests then make our Roast Beef Perfection! Some of our favourite side dishes for this main course are our Yorkshire pudding and roasted garlic mashed potatoes!
Pin it!
Shout out to another Blogger with top blog posts of 2019!
I want to give a should out to Wendy Wallace over at One Exceptional Life for also sharing her top blog posts of 2019! So head on over and check it out.
Are you a blogger with a Top blog posts post of 2019? Drop it in the comments below so we can check it out!
Thank you so much for coming to see our Top blog posts of 2019! I am so proud to have published so many great DIY Home Decor Tutorials, Easy Recipes and opening up to all of you! May 2020 be an even better year yet! I look forward to bringing you more of the best from The Old Summers Home in the year to come!
I'm so excited about what 2020 has to offer for all of. If you want to make this year even better too, then head on over to our Conquering goals in 2020 post. There's a great surprise in there for you!
Need some inspiration for 2020? You will love our 20 Motivational Quotes!
Until next time;
The Old Summers Home