Hello, I'm Jenny from the Traveling Party Of 4 guest posting this week! Over on my blog I give you the best tips and advice to make travelling smooth and the best places for your family to vacation to! Jenn shared my White Sangria Recipe when she did her Fall Apple Recipe Post and because she loved it so much I have decided to share it here with all of you!
White Sangria Recipe with fruit, it is as easy as that.
Combine these eight ingredients plus a super fun twist, and your guests will keep coming back for more.
My White Sangria Recipe has evolved over the years of tailgate parties in order to perfect it just right.
Plus, it is perfect for Spring and Summer.

Here is how it all began!
For many of us, football season is the best season of all. The most popular part of the football season is the tailgate party.
And what would be a tailgate party without WHITE SANGRIA?
If you aren't from this country, you may be wondering what the heck is this tailgating thing that I speak of?
There are plenty of theories floating around online as to the origin of the tailgate. I found a logical explanation that makes the most sense to me on a Denver Broncos Fan Page (www.milehighreport.com).
The theory states that the tailgate originated from Green Bay Packers fans during their first year as a team under the direction of Earl (Curly) Lambeau. The fans would back up their trucks full of food and drink around the football field. They would fold down their tailgates for seating, eat, drink and watch the game.
Nowadays, the Tailgate Party is outside of the stadium and occurs pre-game.
Friends gather together to eat, drink and prepare for the game. Sometimes, however, the party is so much fun, it is hard to leave for the football game (and some don't)!
There is a specific cuisine for tailgates typically consisting of chicken wings, dips, and chips, burgers, barbecue. Brownies and cookies for dessert.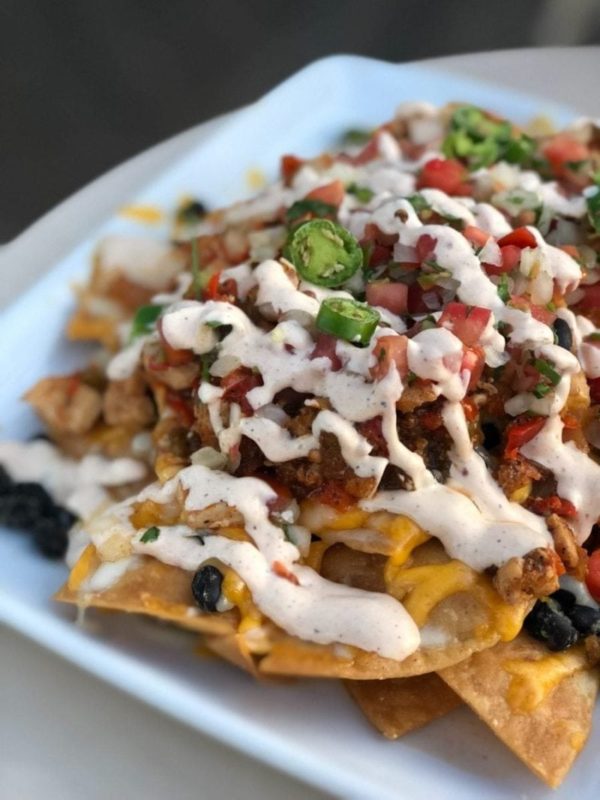 Loaded Nachos…The perfect tailgate food.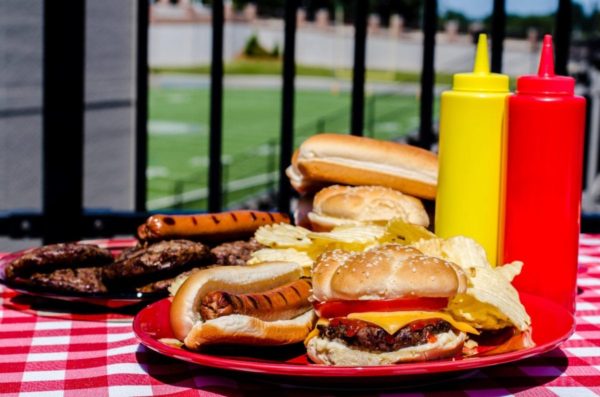 American football pregame party with cheeseburger, hot dog, potato chips, ketchup, and mustard!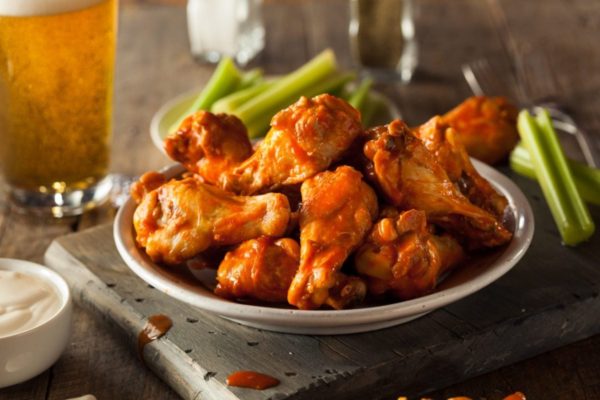 Seriously, you cannot have a tailgate party without hot wings!
And lots of variety of beer pairings from Natural Light to Craft.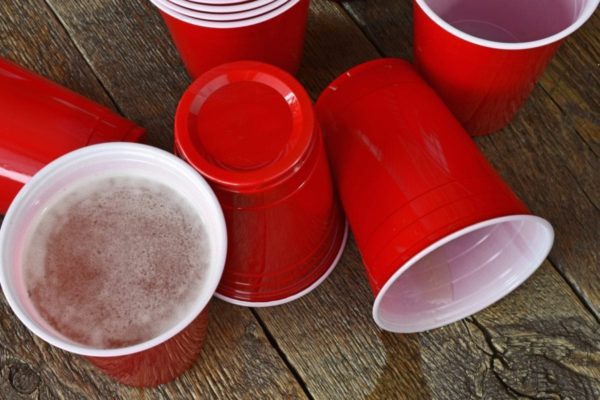 Then on to the finale, Tequila Shots.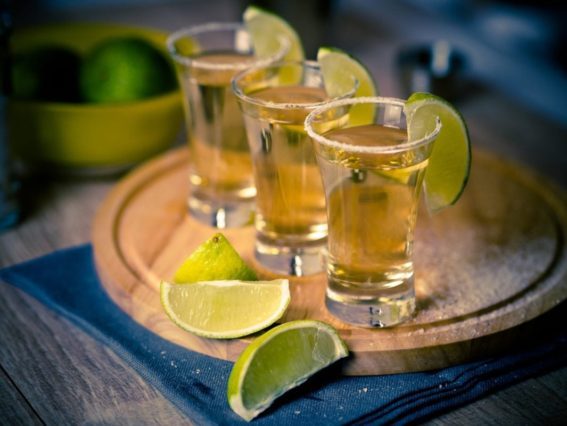 My contribution to the tailgate party is my White Sangria Recipe with a super fun twist.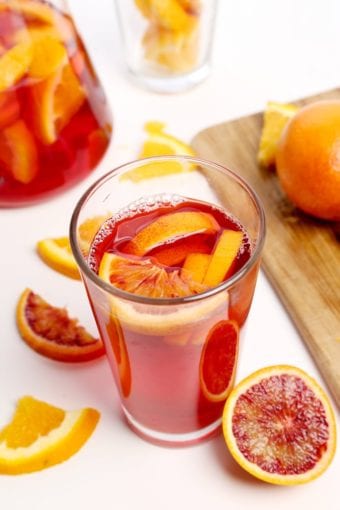 Most people think of Sangria as a Spanish drink of red wine, mixed with lemonade, fruit, and spices.
My recipe is a take on Traditional Sangria, but with a twist.
Chop up one large Honey Crisp apple into small squares and set aside. Add one sliced Navel Orange. Next is the super fun twist of moonshine soaked cherries.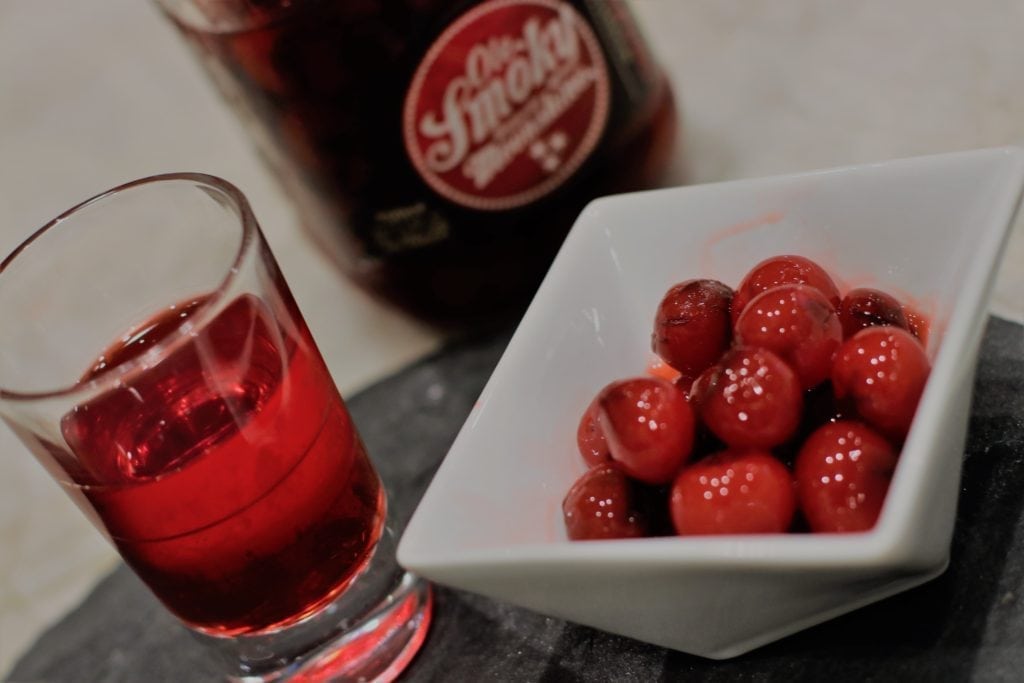 ~These cherries have been soaking in a special moonshine for months. We visited this guy in the woods during our Galapagos adventure. He made moonshine from scratch. Serious distillery. This type of stuff is illegal where I live.~
~And it burned my throat for an hour! I packed some in my suitcase and it made it all of the way back from Ecuador. Now I am going to share.~
Next, sprinkle cinnamon on the fruit. I like a mild cinnamon taste. Some people like it a little stronger, so you will have to experiment with your taste.
Cover the fruit with 1 1/2 Liter of Sauvignon Blanc (or any cheap dry white wine), 1/2 cup Grand Marnier, 1 cup Peach Brandy and some extra Moonshine for good measure (maybe a shot).
Soaking the fruit in the refrigerator overnight makes it so happy (and me, too).
Cut this concoction with some Ginger ale, about a half a litre. I pack extra Ginger ale and take it with me in case I have been too cheeky with the moonshine for my own good.
Serve the White Sangria over ice.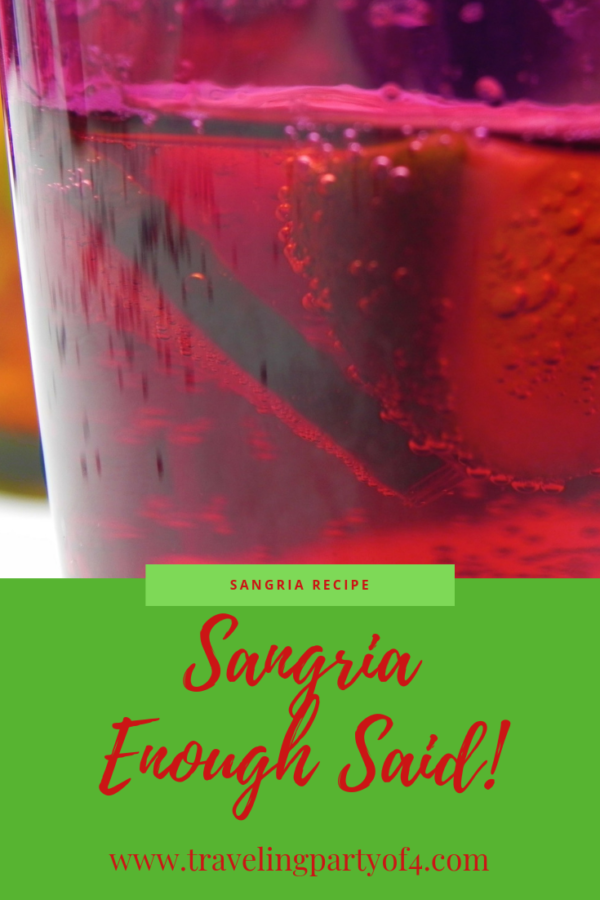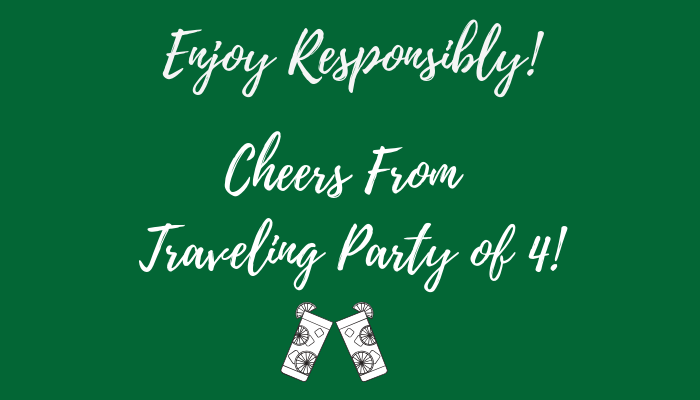 Author Bio:
Jenny Bhatia is a family travel blogger. She loves to make travelling as smooth as possible for her readers with amazing lists and tips. Jenny will help you discover the perfect family vacation and how to do it right. You can follow her on Facebook, Pinterest and check out the Traveling party of 4!
Signing off,
Traveling Party of 4