A bedroom is meant to be a retreat. A place you go at the end of the day to relax, unwind and renew. When your bedroom is tranquil and inviting you will sleep better and sleeping better will help you perform better in your daily tasks.
For many, there is nothing more relaxing than a beach-side oasis. You may not be able to go to the ocean but you can bring the ocean home when you create a tranquil, beach themed bedroom.
This post may contain affiliate links. If you make a purchase, I may earn a small commission at no extra cost to you. As an Amazon Associate, I earn from qualifying purchases. Read more about these links in my disclosure policy.
Coastal Elements in Room Design
Creating a seaside retreat right in your own home is simple to do with a few beach themed products and a decor style that fits the beach vibe. Here are a few interior design tips to keep in mind while you're working on that coastal style:
Color
You definitely want to have a great color scheme for your room. Typically the soothing colors of blue and green are synonymous with the sea.
You can use light blue, dark blue, or even mix different shades of blue to bring in that ocean water feel.
Everything can't be green or blue colors though.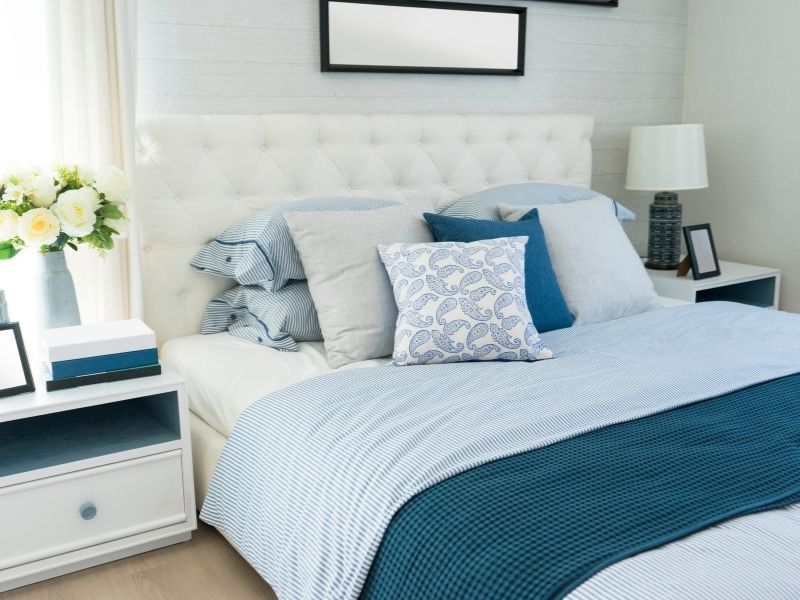 You want to balance it out with white splashes, some light neutral colors like the color of sand, and other light colors to brighten up your space.
You may even want to add in vibrant colors like coral for a unique look!
Natural Materials
The beach is obviously full of plenty of natural elements, so your beach-themed bedroom should have lots of natural materials as well! Go for rattan headboards, wicker baskets, and little touches of natural textures and natural fibers in your bedding and decor.
Add in natural materials like driftwood, shells and sea glass to complete the look.
Light
When we think of the beach, we all think of sunlight right? As much as possible, let natural light fill the room. Opt for light curtains that offer privacy without blocking all of the beautiful sunshine.
Pieces of Furniture for a Beach Themed Bedroom
Rattan Headboard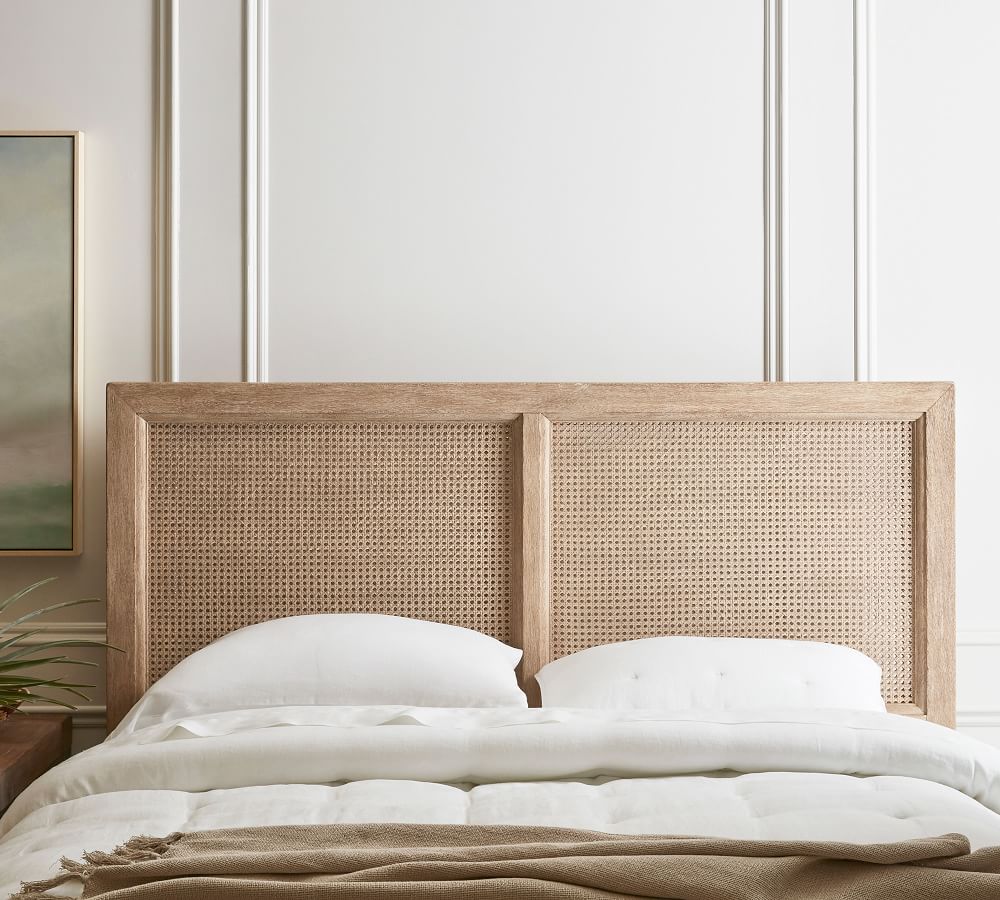 This beachy headboard is woven of rattan for an airy, open feel, and a Seadrift finish on the wood adds a sun-drenched look.
Cane Nightstand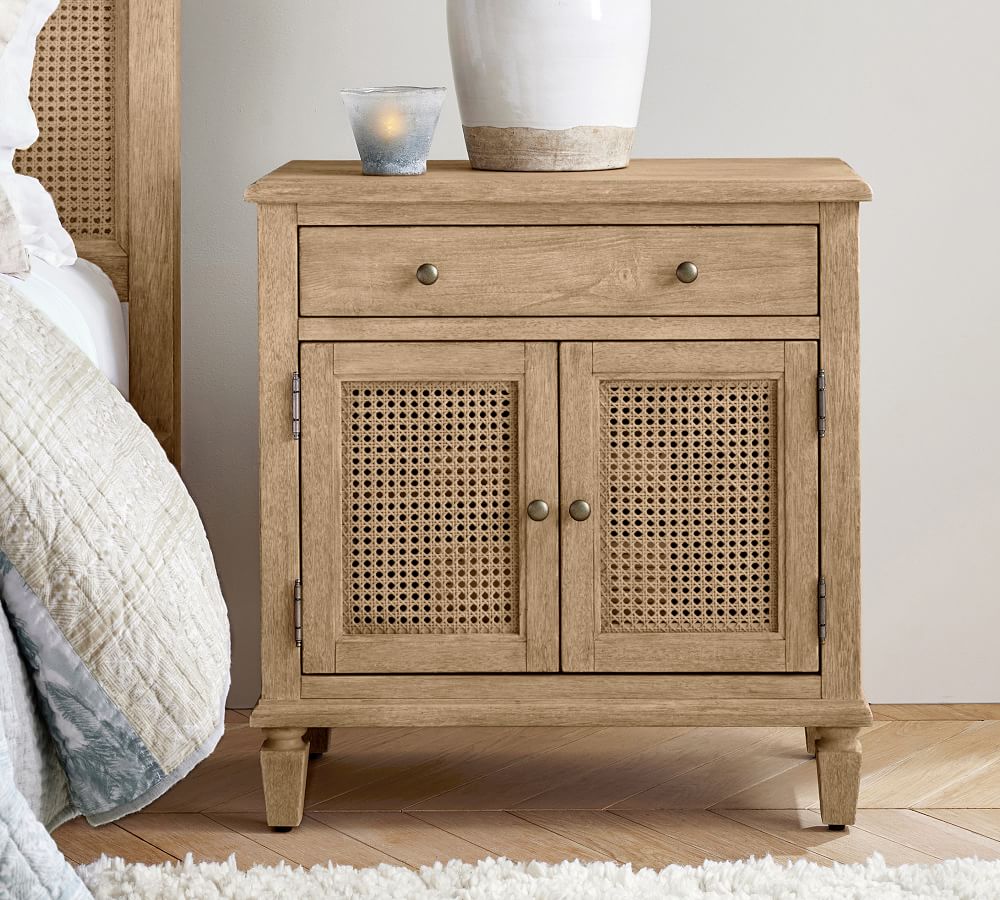 With its rattan doors and bird-eye caning, this driftwood inspired nightstand is the perfect piece for a beach themed bedroom.
Seaside Accessories
Wall Anchor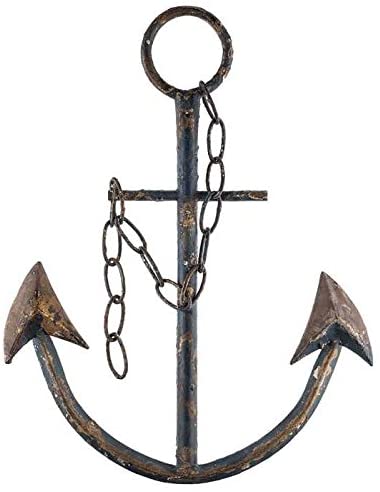 A metal wall anchor is the perfect focal point for beach themed wall decor. The metal construction has an authentic nautical look, yet is light enough to easily hang from the wall.
Duvet Cover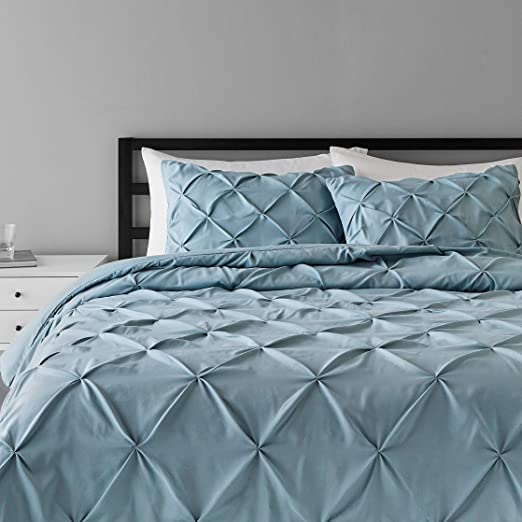 Beach themed bedding is usually a bit "much" but beach inspired bedding is just perfect. This beautiful duvet cover in "spa blue" is a great choice for any beach themed or nautical bedroom.
The solid color pairs well with other accessories but still brings a lovely seaside feel to the room.
Bed Linens
Cozy Throw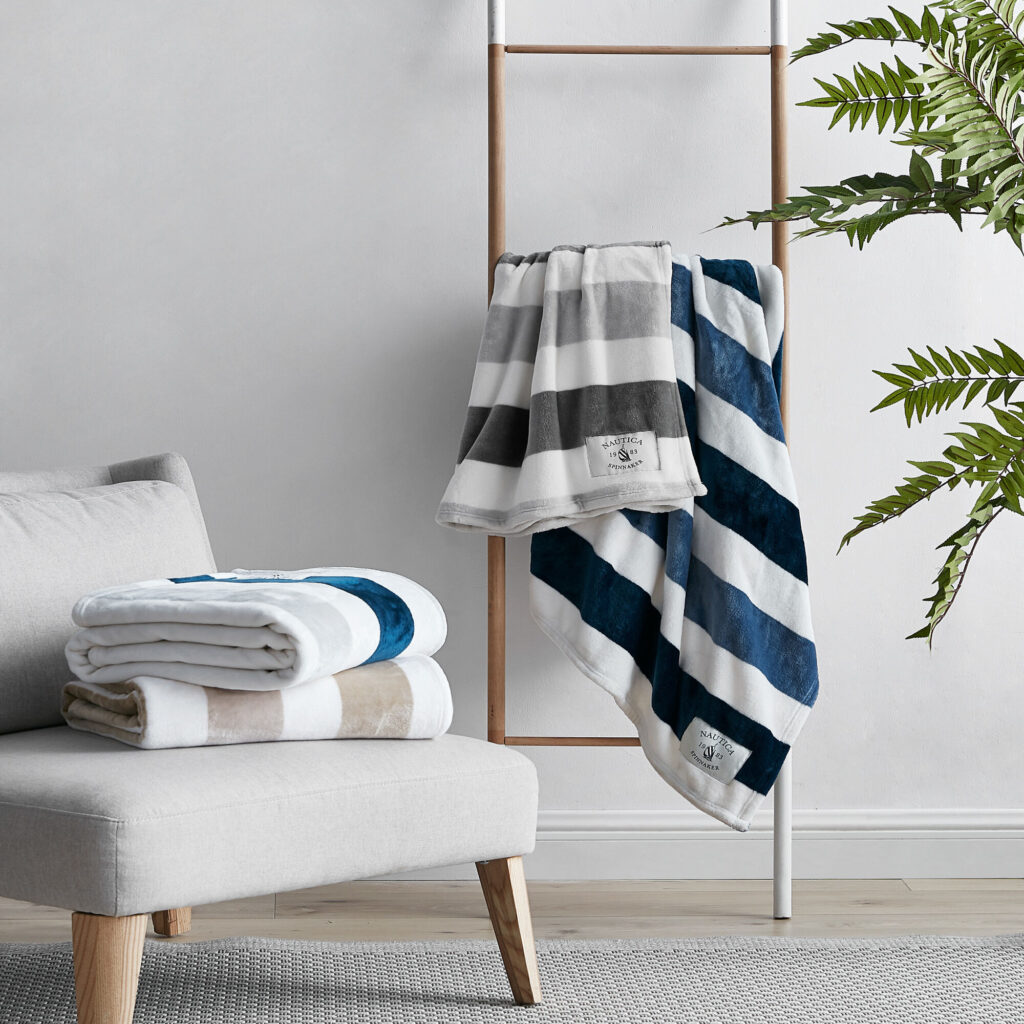 Simple yet nautical, this cozy throw is the perfect addition to your bed or a cozy chair in your bedroom. Grab one just like it from Nautica (and of course they have tons of great nautical theme items you may want to check out!).
Throw Pillows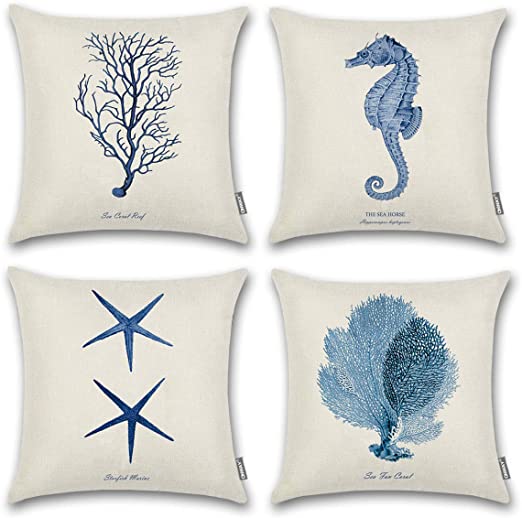 Ocean themed throw pillow covers are the perfect touch to finish off your seaside escape. The designs are colorful but not overwhelming. Don't forget to grab a set of pillow inserts, too!
Area Rug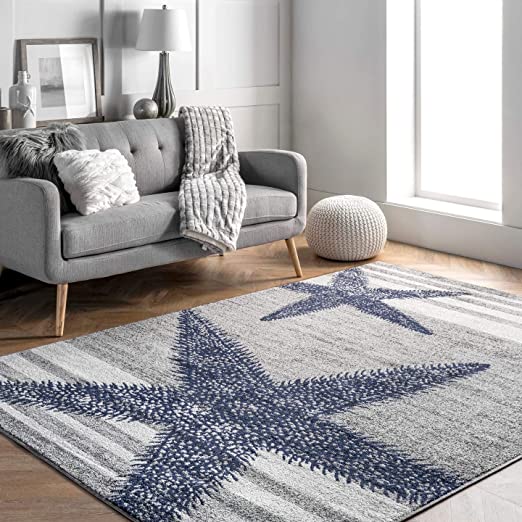 Designed for everyday wear in high traffic areas, this Thomas Paul starfish area rug is perfect, even for kids bedrooms. This coastal rug adds the perfect relaxing beachy feel to any room.
Light Fixtures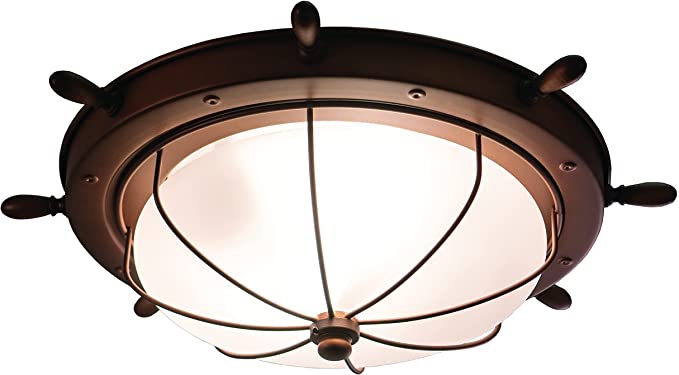 This copper ships wheel flush mount ceiling light is the perfect accent piece for any coastal inspired room. The antique red copper finish offers a distinctive look and white frosted glass provides bright illumination and a coastal feel.
Old Wooden Ship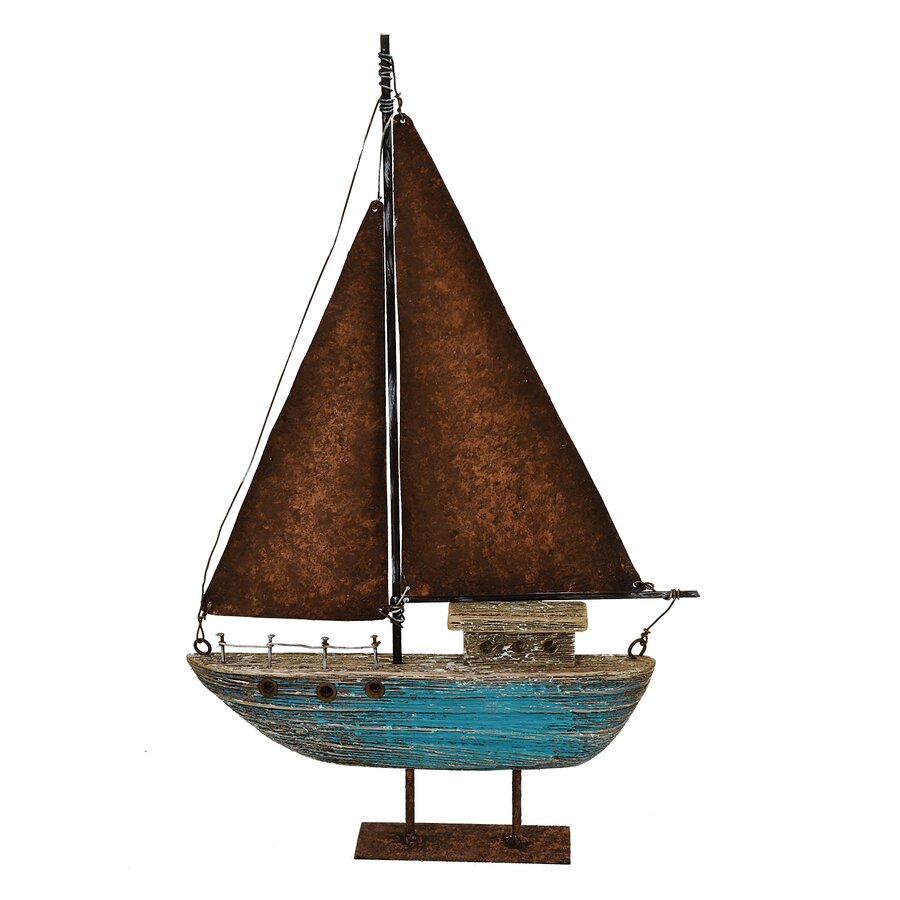 Nothing is more nautical than an old wooden ship. This small model boat can be nestled on a shelf or a dresser to add a bit of whimsy. Grab this one from Wayfair.
DIY Projects for Your Beach Bedroom
DIY Beach Bedroom Projects