As little girls become teenage girls, they still need a bedroom that is inviting, comforting, and reflects their interests. They may be trading in dolls for electronics and getting out of the house with friends more often, but they still need a special place all their own. Say goodbye to soft shades of pink and frilly ruffles and embrace a bold and elegant style with a purple color scheme. Still feminine, purple symbolizes independence, wisdom, and creativity. You'll love these beautiful purple bedroom ideas for teenage girls.
This post may contain affiliate links. If you make a purchase, I may earn a small commission at no extra cost to you. As an Amazon Associate, I earn from qualifying purchases. Read more about these links in my disclosure policy.
Create An Accent Wall
Painting an entire room with purple paint can be overwhelming, so go for a single accent wall instead. Choose a paint and primer combo, so the job goes quickly and easily. If your daughter loves sparkle, you could spring for a glitter additive to mix with the paint. It will really make the space special.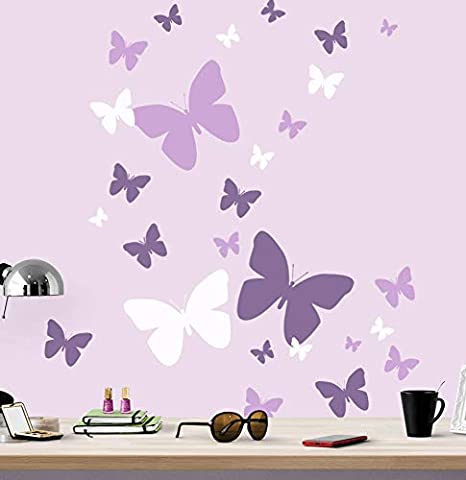 Photo Credit: Create-A-Mural on Amazon
If painting isn't in the plans you can still create an accent wall with vinyl peel and stick wall decals. Try the purple butterfly decals, polka dots, or a custom name decal.
Select Purple Bedding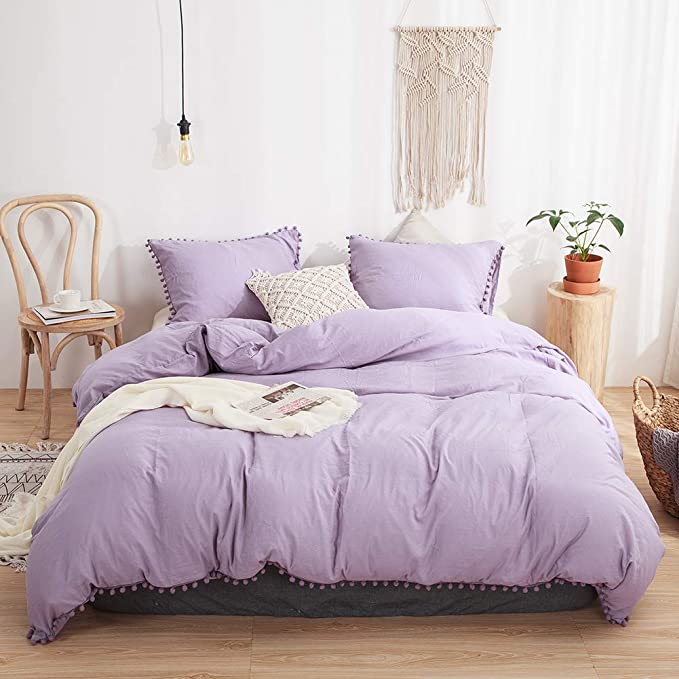 Photo Credit: Move Over on Amazon
This purple duvet cover with ball fringe is luxurious and cozy. Cuddle up for a sweet nights sleep.
Photo Credit: Grand Linen on Amazon
This gorgeous oversized bedspread is reversible with a lighter purple on one side and a deep, dark purple on the other. Choose one or swap it based on your current mood.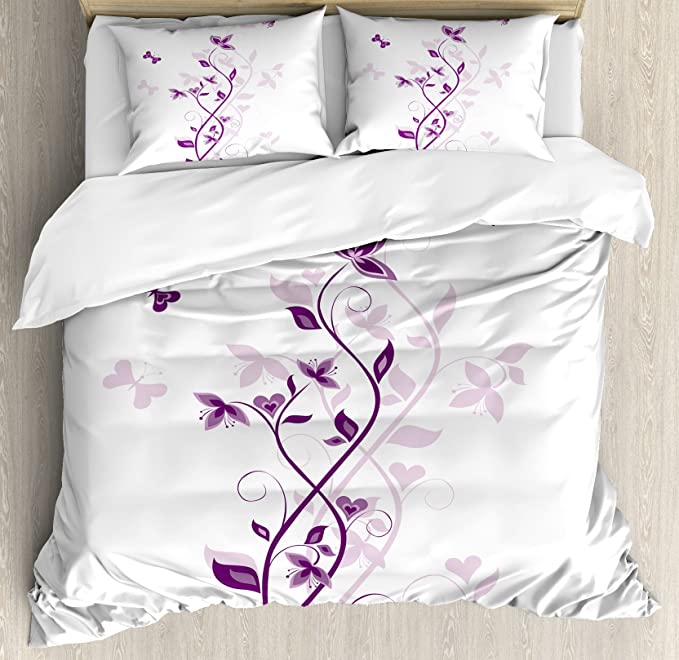 Photo Credit: Ambesonne on Amazon
The Ambesonne violet tree duvet cover is beautiful bed spread with just a touch of purple. It's perfect for a room that already has lots of purple and just needs something to tie it all together.
Add Purple Furniture
Repainting old furniture or purchasing new pieces is a great way to brighten up a room and make it feel new again.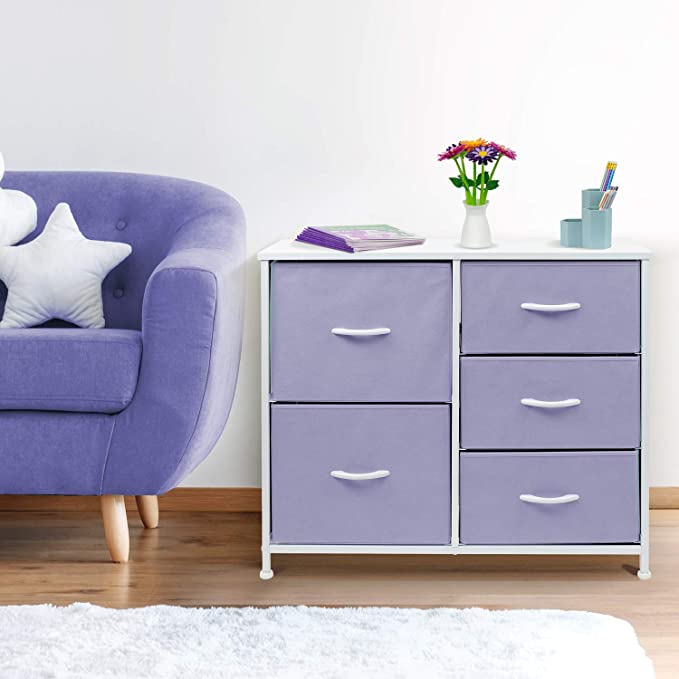 Photo Credit: Sorbus on Amazon
This lightweight dresser is stylish and functional. The soft drawers are flexible and the frame of the dresser is solidly constructed making this piece durable as well.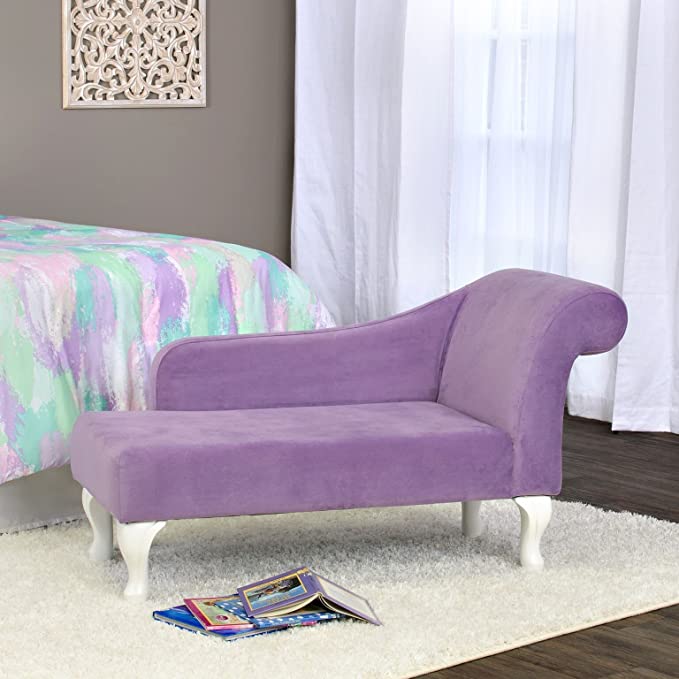 Photo Credit: HomePop by Kinfine on Amazon
This elegant youth chaise lounge would add a lovely whimsical feel to any purple girls bedroom.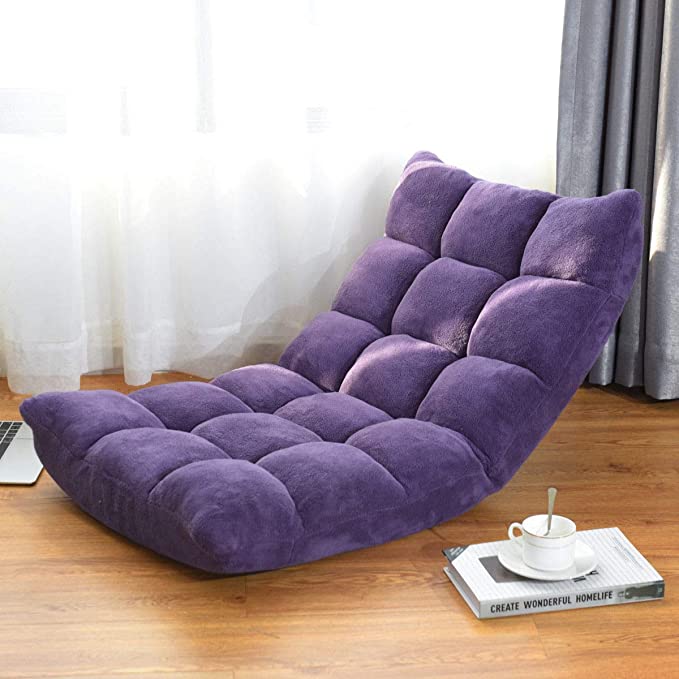 Photo Credit: Giantex on Amazon
This adjustable gaming chair is perfect for lounging around on the floor while you do homework or play video games.
Lay a Purple Rug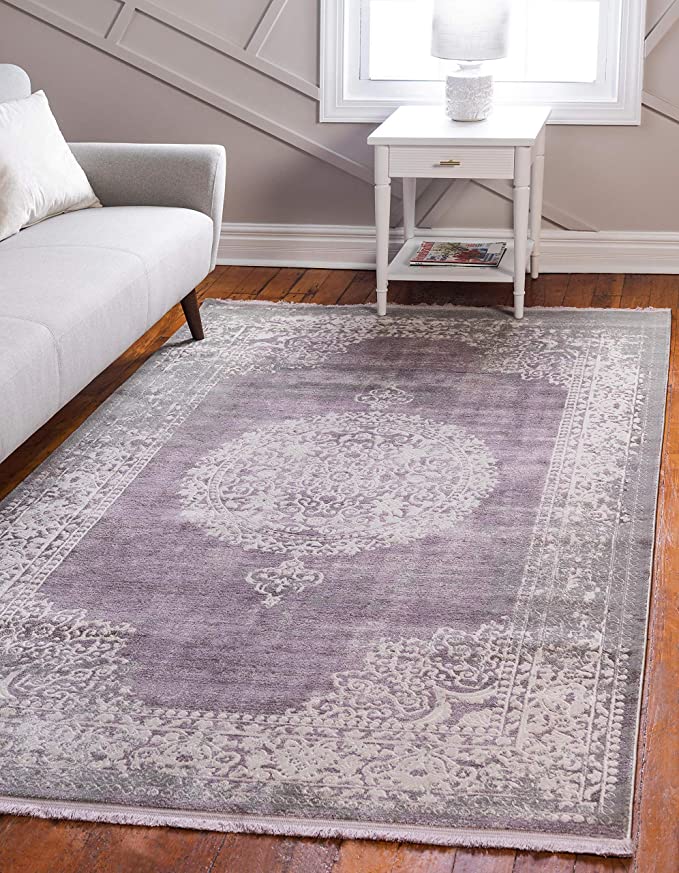 Photo Credit: Unique Loom on Amazon
This vintage rug has an understated look so it doesn't overwhelm the other design features of your purple bedroom.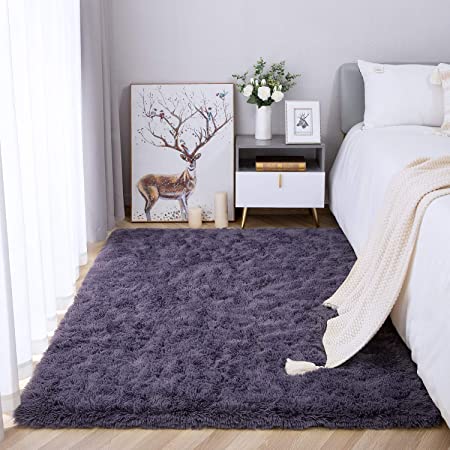 Photo Credit: Noahas on Amazon
This purple shag rug is soft, fluffy and inviting. It's soft to the touch and provides a tranquil refuge at the end of the day.
Add Purple Accent Pieces
Lamps, mirrors, artwork and more can add a simple purple accent to a purple bedroom and are easy to mix and match for a fun and eclectic look. Here are a few of our favorite purple accessories.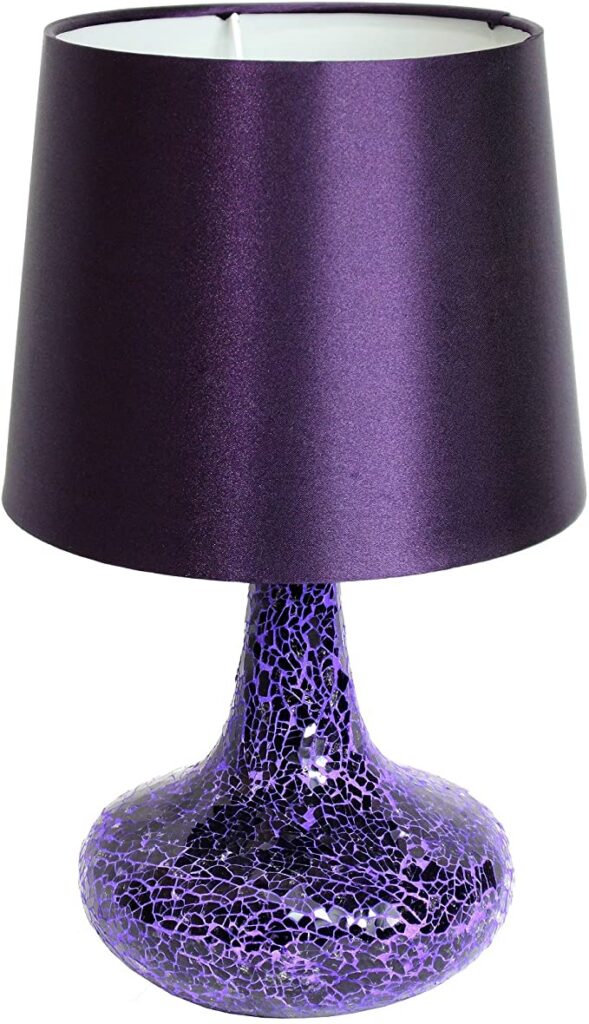 Photo Credit: Purple Designs on Amazon
Bejewel your purple girls bedroom with this gorgeous and unique genie table lamp. It features a beautiful mosaic tiled base and matching fabric shade. This fabulously chic design will be the envy of all your friends!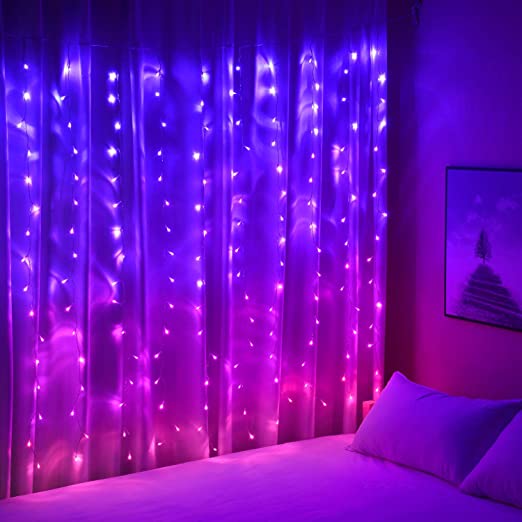 Photo Credit: BeccoBeat on Amazon
These purple curtain lights will turn your purple bedroom into a sparkling wonderland. Drift off to sleep beneath the twinkling lights of this purple ombre fairy light curtain.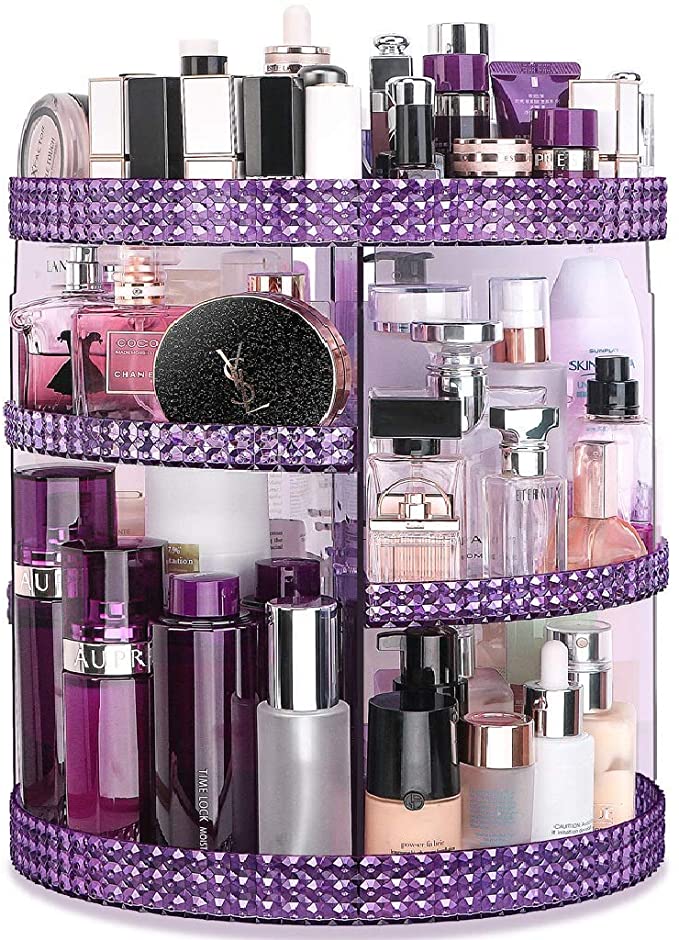 Photo Credit: Awenia on Amazon
Teenage girls will adore this purple makeup organizer. Keep makeup, nail polish, perfume and jewelry organized and right where you need it.
Include Non-Purple Accents
When basing room decor on a color, it can be easy to get carried away. Selecting a few non-purple accents is a great way to keep everything in check. Black, white, gold, silver and pastels are all great choices when you want to compliment the decor of a purple girls bedroom.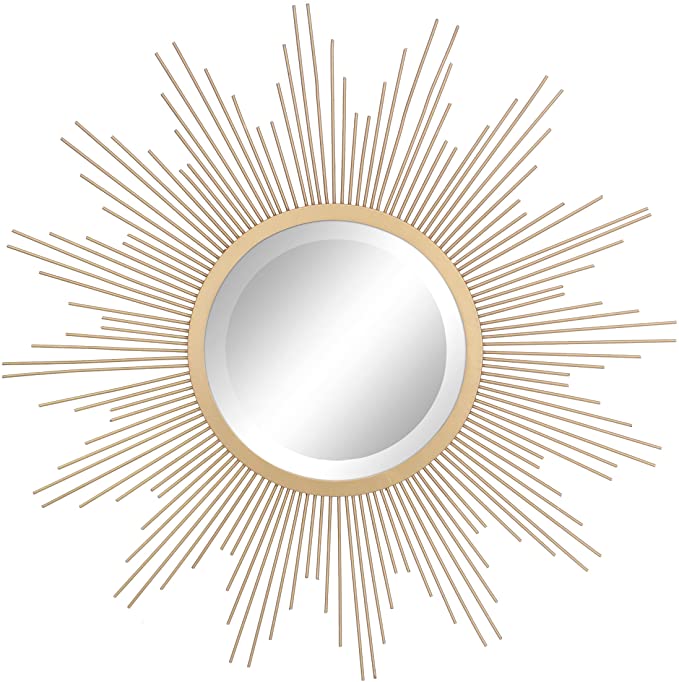 Photo Credit: Stonebriar on Amazon
This sunburst mirror will brighten up a purple bedroom and create a focal point over a bed or dresser.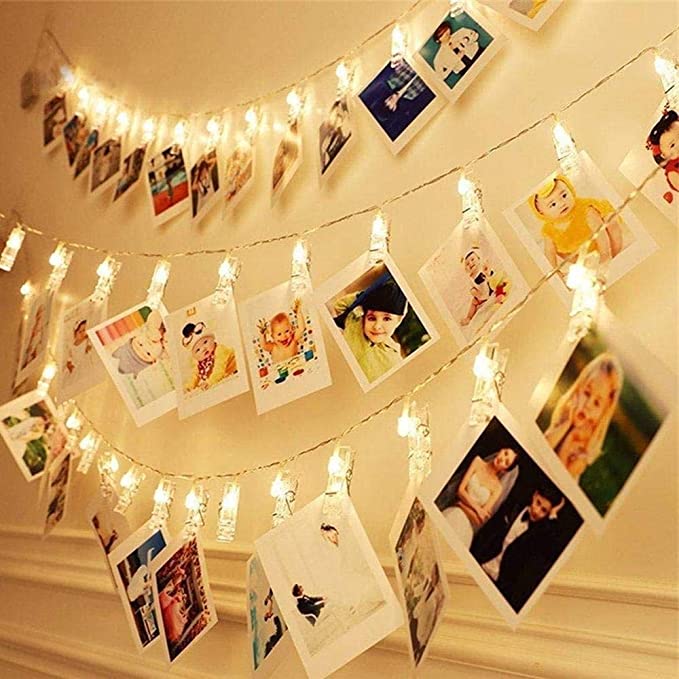 Photo Credit: Dopheuor on Amazon
Photo clip string lights will allow your daughter to add photos of her best friends without damaging the walls.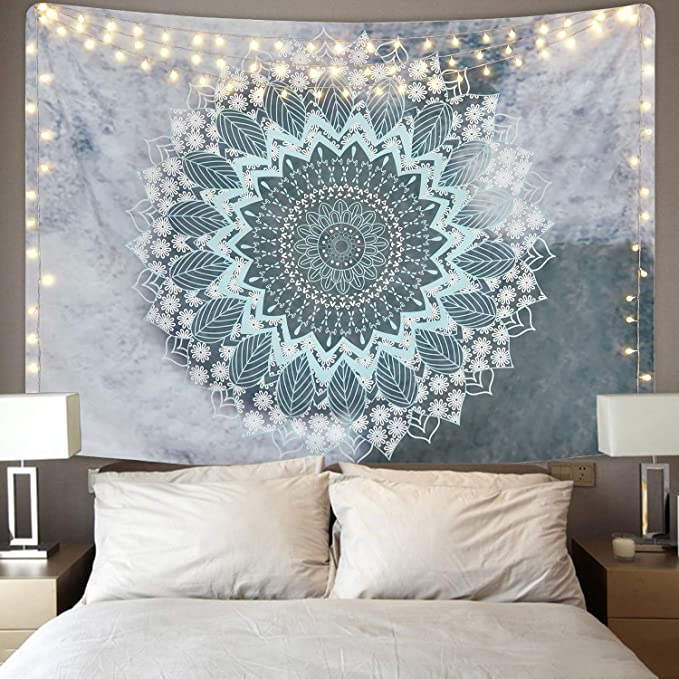 Photo Credit: Likiyol on Amazon
Add a tapestry to give your bedroom a bit of a bohemian feel. The mandala pattern is aesthetically pleasing and will add a touch of non-purple color to your room.
Did we miss anything? We'd love for you to share your favorite Purple Bedroom Ideas for Teenage Girls in the comments.